The Chambord estate, biggest enclosed park in Europe
You've undoubtedly heard of the Château de Chambord: this imposing palace ordered by Francis I, whose beloved salamander symbol still can be found here and there, is also home to the biggest enclosed park in Europe. Let's get to know the Chambord estate, an extraordinary expanse of nature protected against covetous real estate developers.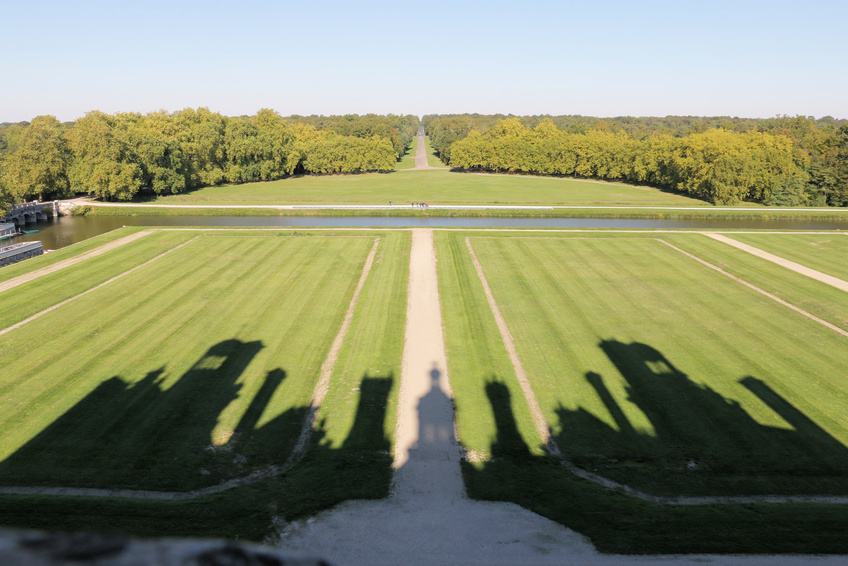 An estate established around a game-packed forest
King Francis I, the great victor at Marignan in 1515, dreamed of building an immense palace to celebrate his glory near a game-rich forest where he could indulge in one of his favorite pastimes: hunting.
The Chambord estate is inextricably linked to the sumptuous woods that cover a large portion of the land.
From the start, the chateau was not designed as a permanent residence, but rather as the most extravagant hunting lodge in the world.
What remains today of the Chambord estate?
To visit the chateau, you have to enter the Chambord estate. This immense property, dominated by woods, sprawls over 13,000 acres and is entirely secured by an imposing enclosure wall that is 20 miles long.
In addition to touring the chateau itself, you can enjoy other activities at the Chambord estate. Of course you can stroll along the paths in the park. Or you can choose to explore by bicycle, boat or even electric cart. There are many exhibitions and events, including a music festival.
One of the better kept secrets at Chambord is its national hunting preserve. Wildlife flourishes here, especially deer and boar.
Whether you are passionate about nature or history and architecture, you can't miss Chambord: take a closer look at the building's ancient stones or revel in the glorious natural setting of the estate that surrounds Chambord.