Mont-Ventoux, with its 1,912 meters of altitude, dominates the countryside. This majestic mountain, not far from Avignon, is a natural site and tourist attraction that's not to be missed. Visit Provence and discover the secrets and most beautiful treasures of Mont-Ventoux!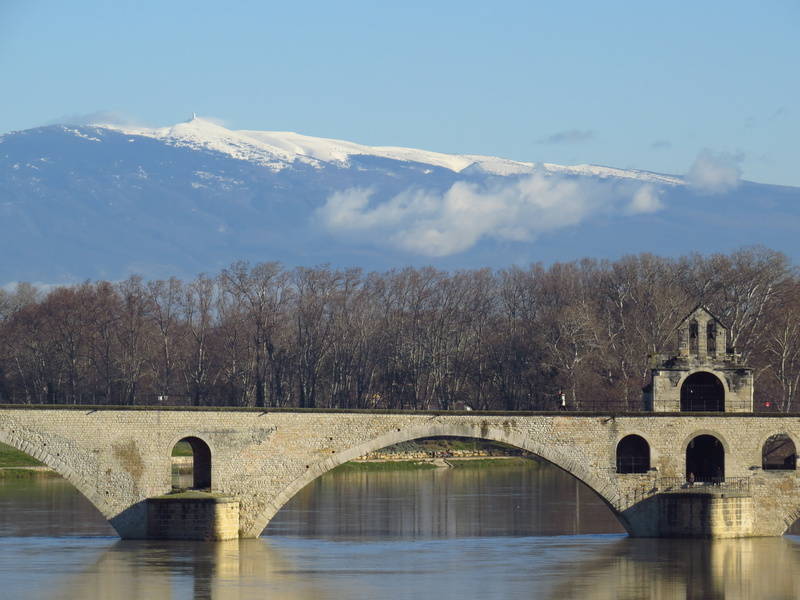 Mont-Ventoux: an exceptional natural site
Mont-Ventoux's unique silhouette makes it immediately recognizable. Its impressive slopes, which rise up 2,000 meters in just a few kilometers, are home to incredibly rich plant life. Mediterranean plants are very present at the foot of the mountain, then gradually give way to pine forests. The summit is windswept and treeless, welcoming arctic flora and fauna.
The Southern and Northern sides of the mountains offer very different faces. The North of Mont-ventoux, overlooking the station of Mont-Serein, features large swaths of mountain pines, with small cleanings and flowering meadows dotted here and there.
The wind is strong all year long, with many French records registered here.
Mont Ventoux is registered as a biosphere reserve by UNESCO and site Natura 2000.
A breathtaking view over the entire Alps.
An isolated mountain, Mont-Ventoux's summit offers an exceptional panorama over a large part of Southwestern France. On clear days, you can glimpse Sainte-Victoire, which dominates Aix-en-Provence, as well as certain iconic mountains and peaks of the Alps, such as Les Grandes Rousses and Ecrins mountains.
The view is spectacular, and is reason enough to tackle climbing the Géant de Provence. The poet Petrarch was not wrong. He lived in the court of the Avignon popes, and left to climb Mont-Ventoux in the 14th century. Only one letter is left from this hike, which became a classic of Medieval literature.
The summit is home to a weather observatory as well as several cafes and boutiques: you can buy postcards, souvenirs, or sit on the terrace and sip a hot chocolate or cold beer (depending on the season and how you got there), while taking in the view!
Walking tours, nature activities, and winter sports
Many hiking enthusiasts and nature lovers visit Mont-Ventoux each year. In the summer, you can set out along different paths and forest trails, on the Northern and Southern faces, and and watch this exceptional panorama unfold in front of you. All-terrain bicycles are also a good option: it's a great way to get in strenuous exercise while enjoying the great outdoors.
In the winter, Mont-Serein welcomes Alpine ski enthusiasts: 8 ski lifts and cable cars take you up right below the summit, where you an enjoy 18 ski runs. Depending on the snow, snowshoes and cross-country skiing are also options.
Mont-Ventoux and the Tour de France bicycle race
The mountain stages are some of the most spectacular and most-watched moments of the Tour de France. Mont-Ventoux, with its steep slopes and difficult, many-kilometer climb, is one of the most iconic segments of the Tour de France, and certainly the most arduous.
A number of amateur cyclists, who are passionate and well-prepared, tackle Mont-Ventoux each year. They bike standing up, just like their heroes, whether that may be the leader in the yellow jersey or the best climber in the spotted jersey. You'll definitely see them go by when you set out to discover Mont-Verdoux.