Wine tasting in Paris: grands crus and wines from small producers
Renowned for its quality wines, France and Paris attract many lovers of classified appellations and crus wines. For the most exacting wine lovers, or for beginners, Paris abounds with great places to enjoy wine.Good suggestions for wine tasting in Paris.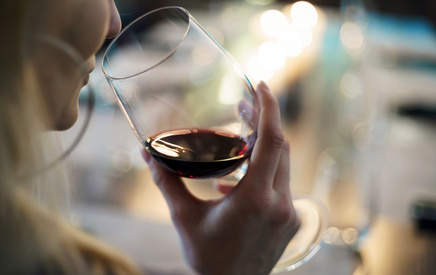 Wine bars
In these last few years, many wine bars have sprung all over the French capital. One example is La Compagnie des Vins Surnaturels, located in the 6th arrondissement. It has an amazing wine selection. The wine list has 400 references which cover all the regions of France, as well as some foreign appellations. This wine bar has something to accommodate every taste and budget. The prices vary from 31 € to 3,900 € a bottle and from 5 to 14 Euros a glass.
La Compagnie des Vins Surnaturels
7, Rue Lobineau 75006 Paris
Telephone : 09 54 90 20 20
Email : reservation@compagniedesvinssurnaturels.com
Located in the 12th arrondissement of Paris, the Baron Rouge bar has become a meeting place for the after-work crowd. This unpretentious wine bar is a place where you can taste wines and products from France in a friendly, authentic and casual atmosphere. The wine list reflects the spirit of the place, in other words, no grands crus, just a selection of simple but quality wines. In total, there are about 60 wine references, which you can order by the bottle or the glass. Prices range from 1.50 to 4 Euros a glass and 11 to 30 Euros a bottle.
Le Baron Rouge
1 rue Théophile Roussel
75012 Paris
Téléphone : + 33 (0) 1 43 43 14 32
Guided visits and wine tasting in Paris
You probably didn't know this, but the Louvre also has its own wine cellars, and you can even visit them! Located in the heart of Paris, the "Caves du Louvre" is a space that has only recently been open to the public thanks to a team of wine enthusiasts. Built by the sommelier of King Louis the 15th, today it is a place dedicated to French wine. You can visit the cellars using a free app which you can download upon your arrival. On this fun and cultural tour, you will set off to learn about vineyards and wine making. In each of the different rooms you will discover all the various facets of winemaking in the French terroir: starting from vineyards, to aromas, tastes and sounds, and ending, of course, with the final tasting!
Les Caves du Louvre
Adress: 52 Rue de l'Arbre Sec,
75001 Paris
Classic package: guided tour (French or English) + tasting of 3 wines, 32€ per person.
Museums
In the heart of Paris, near the Eiffel Tower, the Musée du Vin (Wine Museum) welcomes you into its 15th century cellars to experience a timeless moment. Today, the ancient limestone quarries serve as frame for this museum. The Musée du Vin offers the opportunity to discover or rediscover objects and tools, which are sometimes unusual, often forgetten, and which are a part of the rich cultural heritage of France. At the end of the visit, you will be treated to a glass of wine. All year long, you can have lunch in the museum's "Les Echansons" restaurant, which offers traditional French cuisine. You can also take part in wine tasting courses, conferences or theme nights.
Musée du Vin Paris
Open Tuesday to Saturday from 10:00 a.m. to 6:00 p.m.
5 Square Charles Dickens - Rue des Eaux
75016 Paris - Tél. +33 (0)1 45 25 63 26
info@museeduvinparis.com
Price: Admission to the Musée du Vin exhibition (a free glass of wine or grape juice): 13.90 € per person
Tasting of a glass of AOP (Protected Designation of Origin): 5 € Reduced rate (student, senior, disabled, large family, unemployed): Free visit to the exhibition (a free glass of wine or grape juice): 12.90 € per person. Free for children under 9 years of age.

You can also choose to take a wine-tasting course. Many places organize courses on how to make wine cocktails. There are a multitude of ways to taste wine in Paris. You just have to find the one that suits you.