Full Day Guided Walking Tour to the Louvre and the Eiffel Tower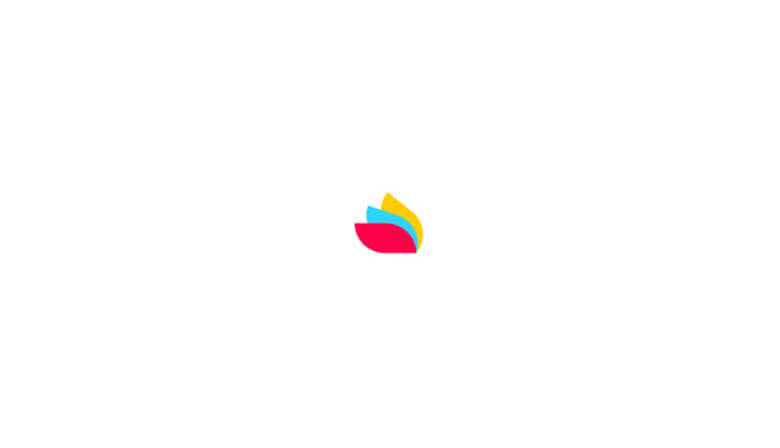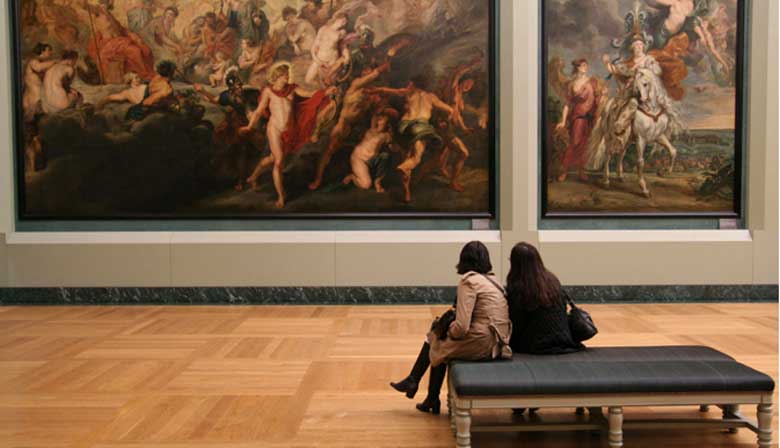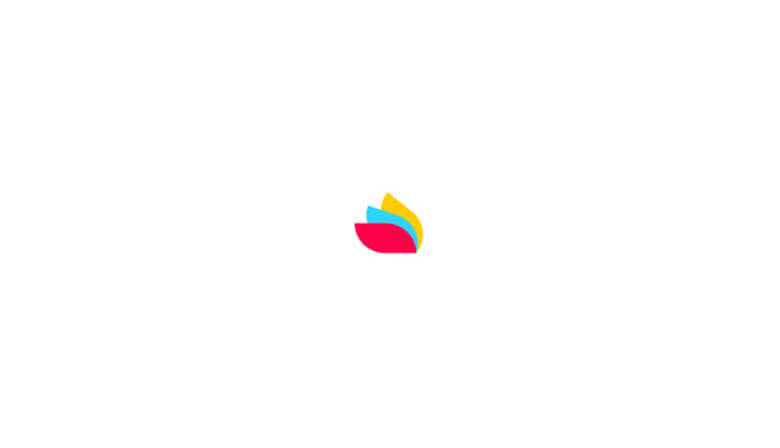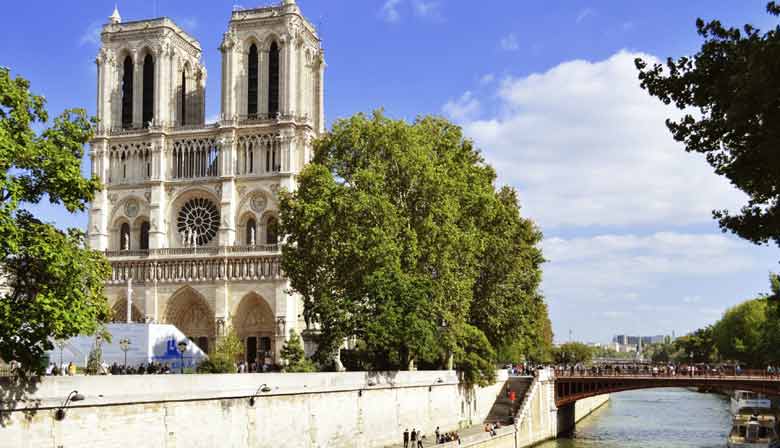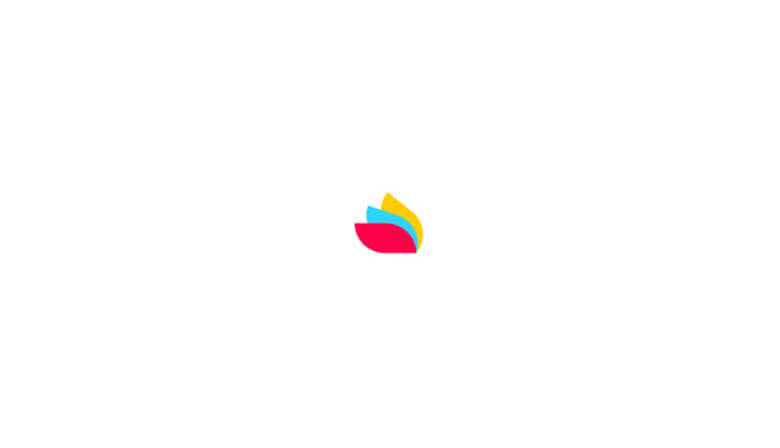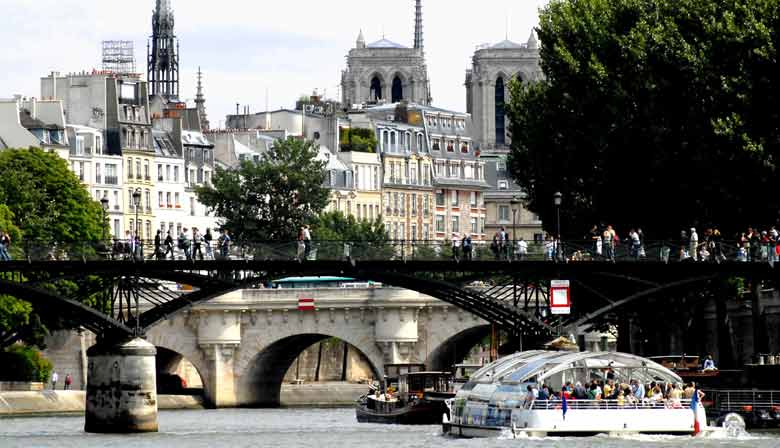 Highlights
Gorgeous panorama of Paris from the Iron Lady second floor
Guided tour and priority access to the Eiffel Tower
Guided tour and priority access to the Louvre Museum
Admire Paris from a boat on the Seine river
Spend a day exploring Paris in a very unusual way. This excursion on foot and riverboat will show you the highlights of Paris: visit the Louvre Museum and the Eiffel Tower with our professional guide.
Departure from the center of Paris, where you will meet your guide. He/she will take you straight to the famous Louvre Museum right opposite our office. Your guide will take you through this must-see museum and tell you about the main artworks: the Venus of Milo statue representing the goddess Aphrodite, the impressive painting of The Wedding at Cana, the Coronation of Napoleon illustrating the emperor's crowning in the Notre-Dame Cathedral, and Leonardo da Vinci's famous Mona Lisa which is the most visited work in the Museum.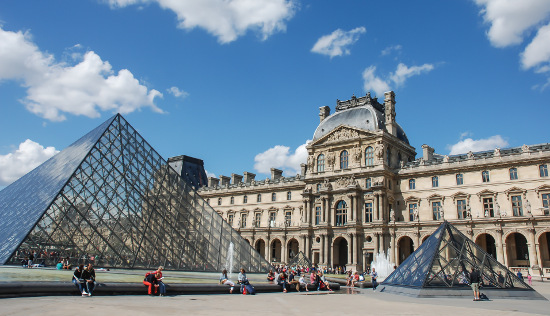 The Louvre museum
After your tour of the Louvre Museum which takes about 2.30 hours, your guide will take you to the riverbank, before the Pont du Carrousel, to board a Batobus boat. This short cruise will show you Paris from a different angle. You will see some of the superb bridges over the Seine and Paris monuments along the banks. The boat moors at the Quai de la Bourdonnais at the foot of the Trocadéro, right opposite the Iron Lady.
You will have time then for lunch on your own before going up to the Eiffel Tower.
Your guide will let you disembark to go to the iconic monument of Paris. He/she will lead you up to the second floor where the secrets of the Eiffel Tower will be revealed. After hearing remarkable commentaries, you can enjoy the beautiful panorama of Paris and see the top Parisian landmarks. Keep on visiting the Tower on the second level and get down to the first one to experience the incredible glass floor.
The services of our professional guide will end on the second level of the Eiffel Tower.
Please note :
Please note that this tour does not suit those with reduced mobility. Please contact our booking department to know our possible options
The skip-the-line access is subject to the Louvre museum procedures: The Vigipirate plan, the security control or an unforeseen crowd can slow down the entrance
Due to renovation works or loans, some works of art may be temporarily unavailable in the Louvre museum
The Leonardo da Vinci exhibition is not included in our tours
The price includes:
Priority access to the Louvre Museum and the Eiffel Tower
Services of a tour guide
River shuttle on the Seine River (except in January and February, and during the Seine river rises)
The price does not include:
Transfers to and from your accommodation
The Leonardo da Vinci exhibition
The access to temporary exhibitions
Access to the Eiffel Tower top floor
Let's go
Book your tour
1. Define your needs
Date
Selected
Special offer
Unvailable
2. Select your tour
Full Day Guided Walking Tour to the Louvre and the Eiffel Tower
Cancellation fees : Free cancellation up to 3 calendar days before departure (Central European Time). Beyond that period, the following fees apply: 2 calendar days prior service: 50% of tour price (Central European Time) 1 calendar days prior service: 100% of tour price (Central European Time)
We take care of everything
Preparation of the tour
Address : Arc de Triomphe of the Carroussel facing the Louvre pyramid
75001 Paris
8:15 hour(s)
Address : Eiffel Tower
true
Organized by PARISCityVISION
Tour Code: PAJ