Montmartre Cemetery: wooded alleys and celebrity tombs
While visiting Montmartre, take some time to discover the Montmartre Cemetery. Among the largest places of rest in Montmartre, this place offers a peaceful and relaxing atmosphere. Visiting it is a welcome change of pace compared to the frenetic rhythm of your Paris vacation.

Famous tombs at the Montmartre Cemetery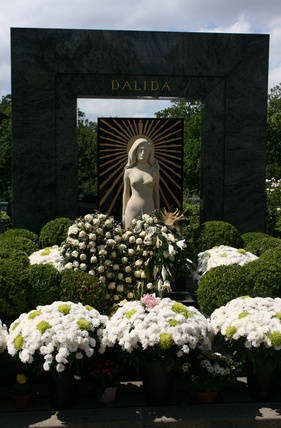 This place was opened in 1825 and covers 11 hectares in the heart of Paris.
By strolling through the alleyways of this charming cemetery, you can see the final resting places of celebrities among the 20,000 plots. The following people are among those buried in Montmartre:
Emile Zola, the famous writer (Germinal, L'Assomoir, Au bonheur des dames, etc.)
Stendhal, who wrote The Red and the Black and The Charterhouse of Parma.
Gustave Moreau, a famous painter in the 19th century
Berlioz, romantic composer in the 19th century
Sacha Guitry, a well-rounded filmmaker who was a playwright, screenwriter, actor, and director
Dalida, a famous singer from the second half of the 20th century
Many people come to lay flowers on these famous tombs. For some fans, Dalida's tomb is a place of pilgrimage.
Montmartre cemetery's other advantage is its countryside atmosphere. We can also admire the architecture of the Pont de Caulaincourt, opened in 1888. With its metal frame, it has a certain charm and fits perfectly with the key architectural creations of its century.
Useful information: opening times, prices
Visiting the Montmartre Cemetery is free of charge. You can visit at any time of the year unless exceptional weather conditions make it dangerous (violent winds, heavy rain, snow, or ice).
Opening hours vary depending on the day of the week and the season. From 16 March 2017 to 05 November 2017, the opening hours are as follows:
Monday, Tuesday, Wednesday, Thursday, Friday: 8 AM to 6 PM
Saturday: 8:30 AM to 6 PM
Sunday: 9 AM to 6 PM
Montmartre Cemetery is located at 20, avenue Rachel 75018 Paris. You can get there by public transport; the closest metro station is Blanche on line 2.
Don't forget that this is a place of burial. Take care not to disturb families and loved ones by remaining discrete and respectful.