Guided Tour of Mumm House and Reims Champagne Region from Paris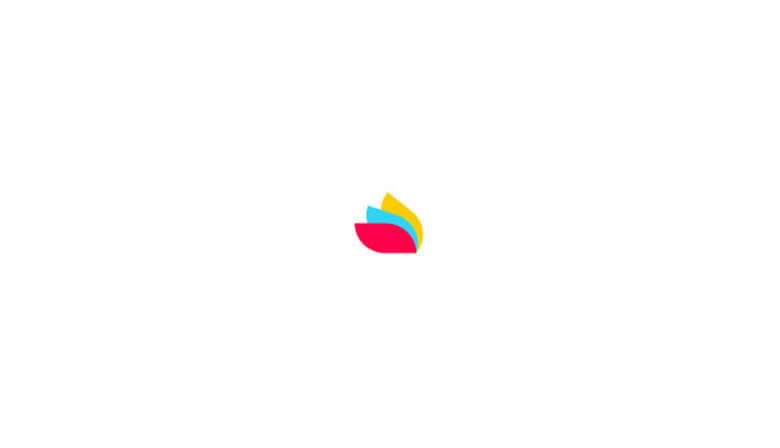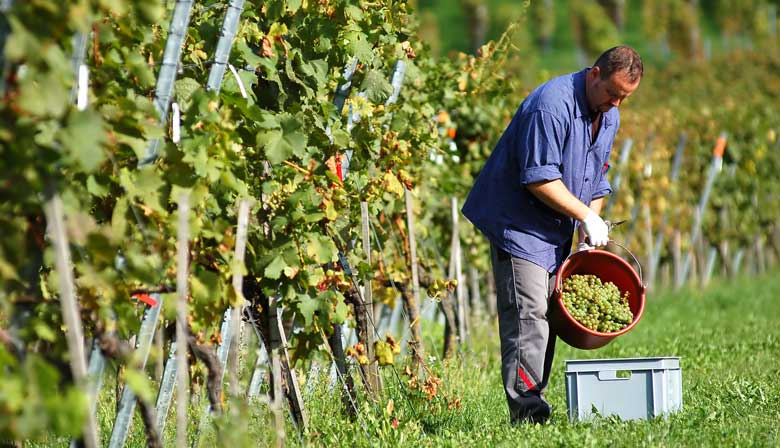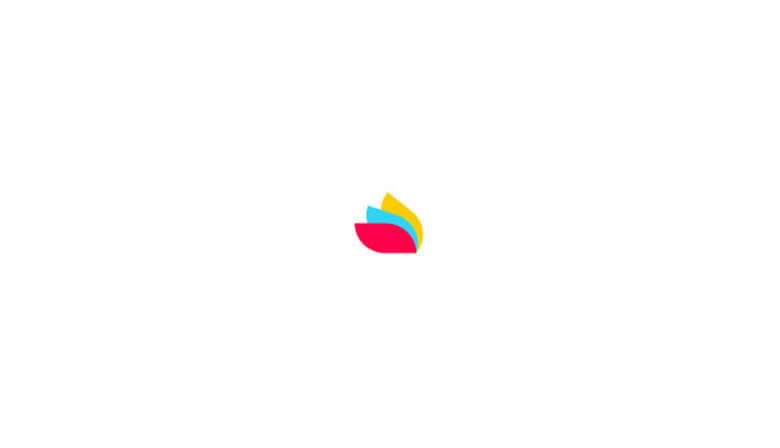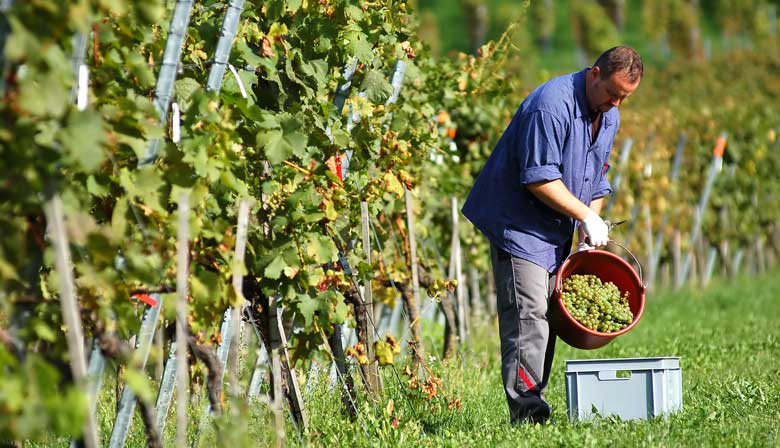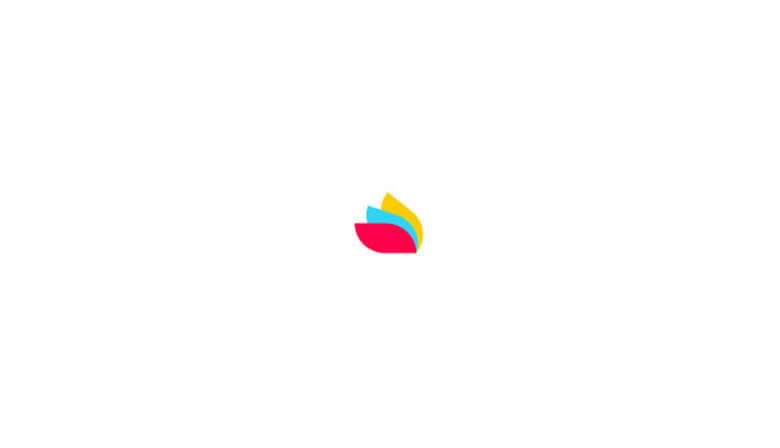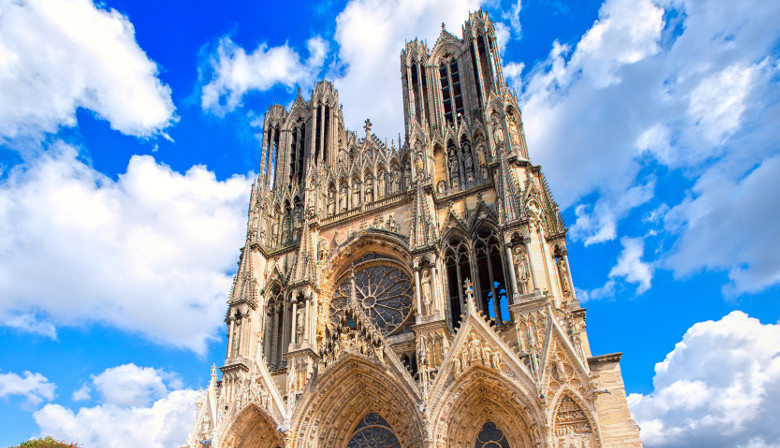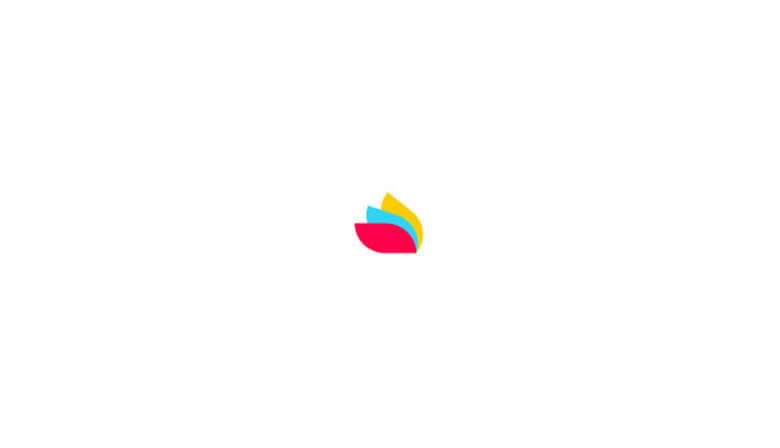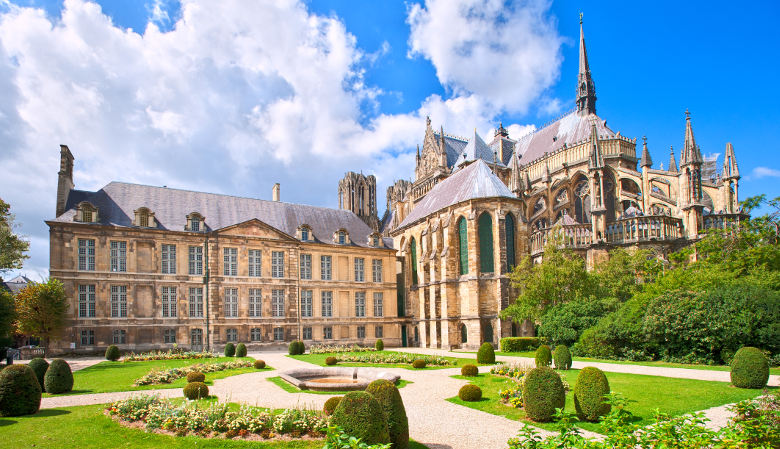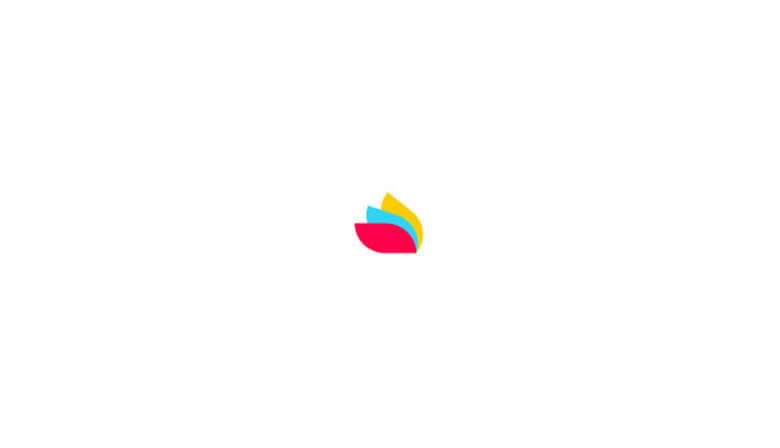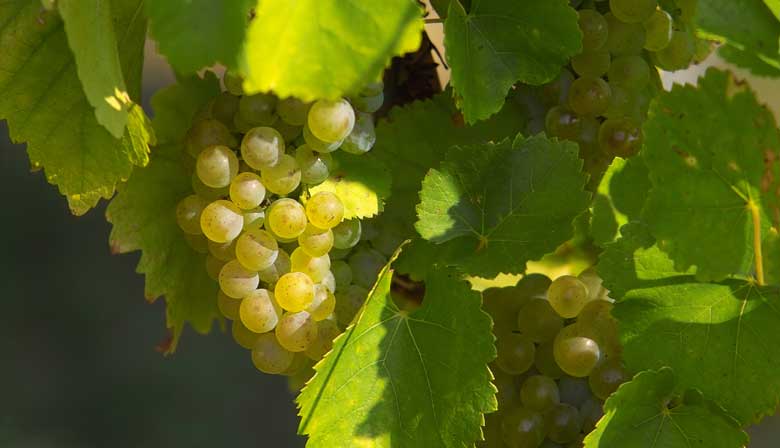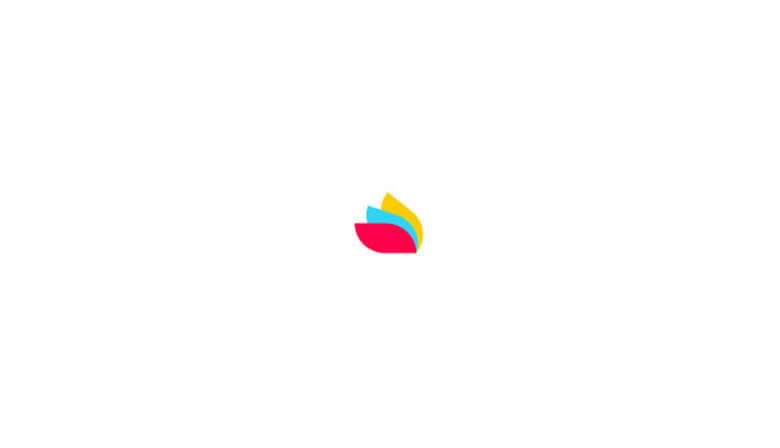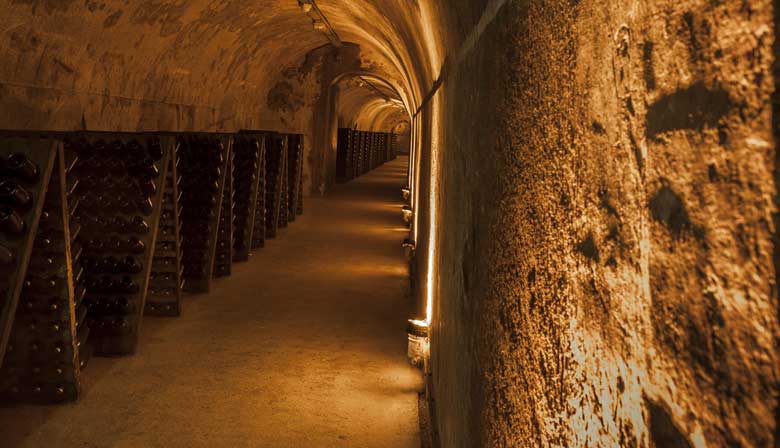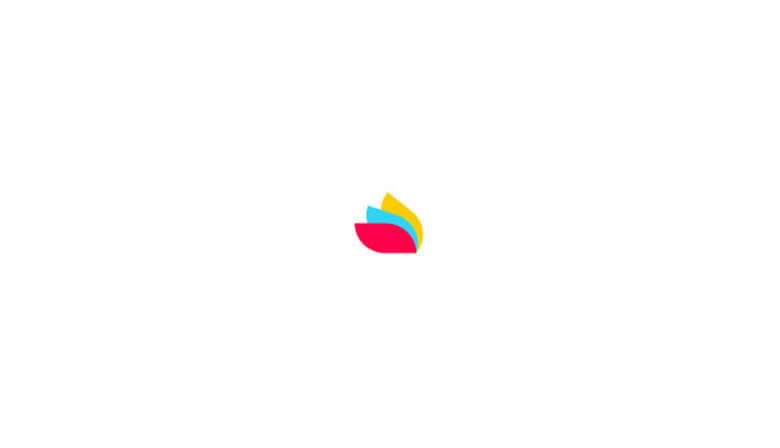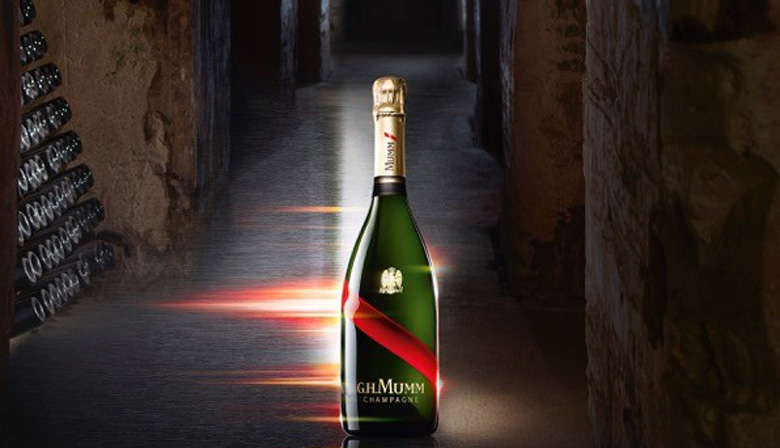 Highlights
You can choose an option that provides transportation from/to your Paris residence 
Explore the beautiful countryside around the vineyards of Champagne
Tastings of the grands crus of Champagne: Mumm and Nicolas Feuillate cellars
Wonderful exploration of Champagne, with an experienced guide    
Full day excursion to the city of Reims and its region, known all over the world for the production of a unique and prestigious product that needs no introduction: Champagne. As part of this tour, your guide will show you the majestic 13th-Century Reims Cathedral, where the coronations of the Kings of France once took place. You will also visit Mumm and the Nicolas Feuillate cellars (or similars), two famous Champagne houses, where you can taste Champagne and admire the picturesque landscape of the region's vineyards.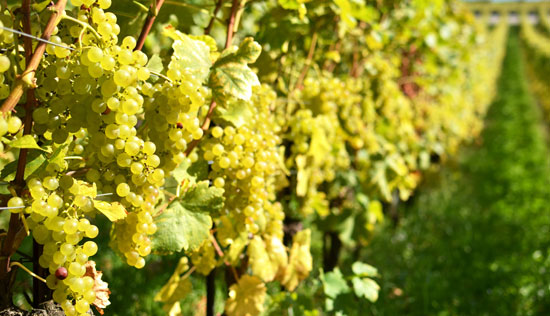 Set off from our agency in the center of Paris at 8 a.m. for a memorable day in the Champagne Region to the east of Paris (arrival scheduled for around 10:30 a.m.).
Begin your excursion with a guided visit of the cellars of the famous Mumm Champagne house (or similar). You will learn about their expertise and the secrets behind the creation of their many Champagnes. At the end of your tour, taste the famous "Red Ribbon" Champagne, one of the most popular Champagnes in the world.
Spend your free time exploring Reims city center and enjoy lunch in one of the many restaurants in beautiful Erlon Square, for example. Sample the many specialties of the region, such as "white pudding," a type of sausage from Rethel, Chaource and Langres cheeses, and the famous Reims pink biscuits.
The afternoon brings the chance to discover the surrounding countryside and its pretty villages, forests, and prestigious Champagne vineyards that stretch as far as the eye can see. On arrival in Epernay, visit with an audioguide your second Champagne house of the day, Nicolas Feuillatte (or similar).
Departure from Epernay is scheduled for 4 p.m., arriving back in Paris at around 6:45 p.m.
Extra Offer: Pick up and Drop off at your residence in Paris
If you wish, you can choose an option that includes transportation from and to our agency in the center of Paris to Reims, where you will board our motorcoach and meet the guide and the rest of the group to leave on a guided tour to Reims and the surrounding region
If you wish, you can choose an option that includes the round trip between your Paris residence and our agency, Paris City Vision. Once you arrive at our agency, you board our motorcoach, where you will meet our guide and the rest of the group to leave on a guided tour to Rheims and the surrounding region. In the evening, upon returning to our agency in Paris, you will be taken by chauffeur to your hotel or apartment in Paris.
Note: your residence must be in Paris; your address must have the postal code beginning with "75".
Please note:
From June 1rst to October 31rst: the departure is at 8.20 am
If you choose the option with transportation from/to your Paris residence, please check that your address has the postal code beginning with "75..".
While the grape harvest season is taking place between mid-August and end of September, winemaking is carried out from mid-September till the end of October.
On-site visit duration: 6h30
This tour is not accessible for people with reduced mobility.
The temperature in the cellars is quite low (around 10°): make sure you have warm clothes for the visit of the basement.
The price includes:
Services of an expert guide from our team
Transfer from/to your accomodation depending on the tour selected
Visit to the Mumm and Nicolas Feuillate Champagne houses, or similars
Guided visits to the cellars in english only
The price does not include:
Let's go
Book your tour
1. Define your needs
Date
Selected
Special offer
Unvailable
2. Select your tour
Guided Tour of Mumm House and Reims Champagne Region from Paris
Guided Tour of Mumm House and Reims Champagne Region from Paris
Guided Tour of Mumm House and Reims Champagne Region from Paris, Pick up & Drop off included
Cancellation fees : Free cancellation up to 3 calendar days before departure (Central European Time). Beyond that period, the following fees apply: 2 calendar days prior service: 50% of tour price (Central European Time) 1 calendar days prior service: 100% of tour price (Central European Time)
Promotions
-10%
from 7/6/20 to 10/31/20
We take care of everything
Preparation of the tour
Address : PARISCityVISION Agency
2 rue des Pyramides 75001 Paris
Metro :
Tuileries
, Pyramides
10:45 hour(s)
Organized by PARISCityVISION
Tour Code: RC
Reviews from the community
They give their opinion
Tour guide was excellent. Agency messed up and allowed tour bus to departure 15 minutes prior to the printed and schedule 8:20am departure, which resulted in us waiting at agency for over an hour before the tour bus picked us up. Once on the actual tour, it was great because the tour guide Natasha was terrific
The places we stopped were great and had interesting tours, but the ParisCityVision guides left something to be desired. Turns out this was an English, Spanish, AND Japanese tour which was not obvious when I booked. Two languages would have been fine but 3 was too many, especially considering there was only one Japanese woman. So on the drive to the first stop they gave us some history but had to do it in 3 languages which took a while. And I don't feel like they spent enough time giving history or information along the drive- probably because there would be too much to translate! At Mumm, the tour guide there was great, but one of the ParisCityVision guides hung back behind the group with the Japanese woman to personally translate for her- but instead of staying back far enough or whispering to not be disruptive to the larger group, they just spoke at a normal level which made it difficult to hear the Mumm tour guide. This occurred for the whole tour and was very distracting and disruptive. Then in Reims you kind of had to make a choice between touring the cathedral or having lunch. We tried to both and ended up having to get our food to go and barely made it back to the bus. They need to find a better way to balance seeing the cathedral (which was gorgeous!) and feeding people.
The tour was fantastic. We had two tour guides who were very knowledgeable and engaging with the group. Our guides at both champagne houses were also very knowledgeable and it was very interesting to learn how champagne is made and the technique differences between different champagne houses.