Shows and equestrian traditions at the Versailles stables
The Versailles stables are not located on the grounds of the palace, so you cannot enter them with an entrance ticket for the palace and gardens. Access conditions are managed separately and you must be accompanied by a guide. The stable is still operational and it is important to ensure ideal living conditions for the horses. You can either enjoy a guided tour or attend shows where you will be shown the skills of the Versailles school.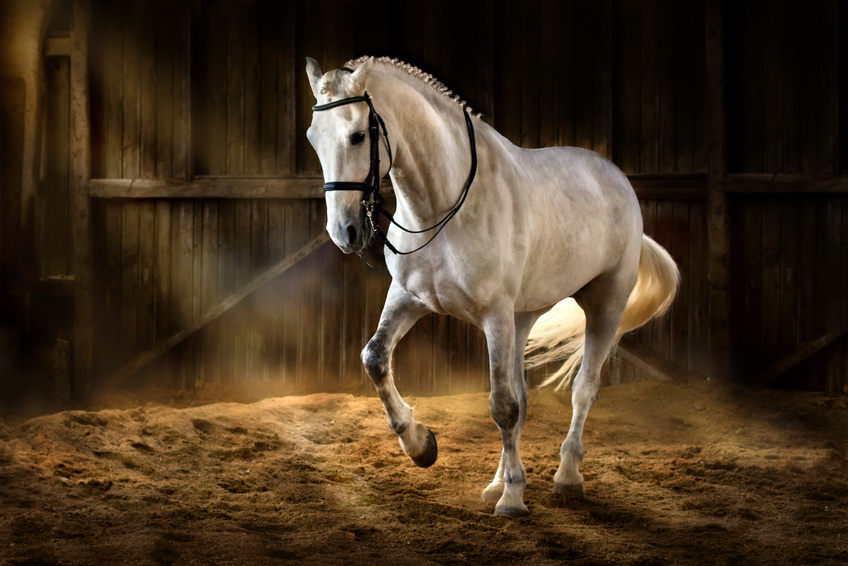 The Royal Stables at Versailles
The building that makes up the Versailles stables was renovated and is today home to a prestigious institute for the best riders. The box stalls are reputed for being extremely spacious and elegant, offering superior comfort for the horses that lodge there. The riding arena is theater-inspired, and offers a stage for riders to display their talents and mounts. Visitors and riders can appreciate the authenticity of this equestrian complex, which meets all current needs while upholding the layout designed by Jules Hardouin-Mansart in the 17th century.
Public opening hours of the Versailles equestrian academy
To participate in Versailles equestrian tradition, several time slots are available on weekends only. Find the detailed program below: - Saturday 3:30 p.m., 1 hr. 15 min. guided tour of the stables - Sunday 10 a.m.–12 p.m., guided tours every 20 minutes - Saturday at 6 p.m. and Sunday at 3 p.m., 1 hr. 30 min. show followed by an general public visit - Wednesday 1:30 p.m.–5:30 p.m. and Saturday 1:30 p.m.–4:30 p.m., visits to the king's stables.
French equestrian tradition
Versailles has long been a center for equestrian innovation. French expertise in dressage and horse care is also reputed. The École de Versailles is composed of both the grand and the small stables. The small stables were opened in 1680 and closed definitively in 1830. It was on these grounds that Bartabas took the reins in 2003 and created the establishment that exists today.
Equestrian shows at the Palace of Versailles
The famous French horse trainer Bartabas holds an event in the riding area and the grand stables, which includes equestrian demonstrations, fencing, dancing, song, and Kyudo (traditional Japanese archery). This multidisciplinary spectacle offers you a display of the techniques taught at this Academy of equestrian spectacle.
Learn more about equestrian culture
The Renaissance was a golden age both for horse riding and stage coaches. The preferred mode of transportation of bourgeois and nobles, coaches made faster long-distance travel possible in groups. The coach vehicles themselves gradually became true works of art.