B&Bs in Champagne-Ardenne
The region of Alsace Champagne-Ardenne Lorraine is located in eastern France and is home to a rich and diverse heritage. The city of Reims is surrounded by vineyards for producing champagne which can be visited in order to discover its nature, such as the Reims Mountain Natural Park or to simply treat oneself to a tasting at one of the many champagne producers.
Here's a list of B&Bs in Champagne to help you get your trip organized.
La Chevalée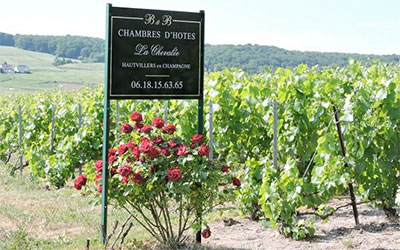 Located in the commune of Hautevillers in the Marne, la Chevalée has three spacious suites. It's also the ideal place for horse lovers. The owners (who would be your guides) have horses and propose horse-riding tours in the Champagne countryside.
Address: 53 Rue Henri Martin, 51160 Hautvillers
Telephone: +33 (0)3.26.51.52.24
Le Domaine Sacret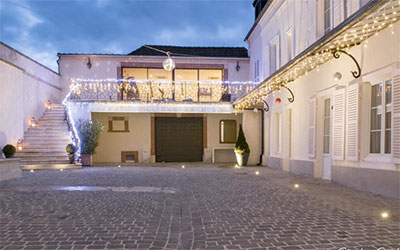 If you're dreaming of a staying the night in a comfortable room and enjoying a breakfast fit for kings surrounded by vineyards, this is the place you're looking for. The rooms are located in the heart of the Sacret domaine where champagne has been produced since 1920. The Sacret family will give you a passionate tour of their cherished wine cellars.
Address: 3 Rue Billecart, 51160 Ay
Telephone: +33 (0)3.26.56.99.20
Le Parc du Château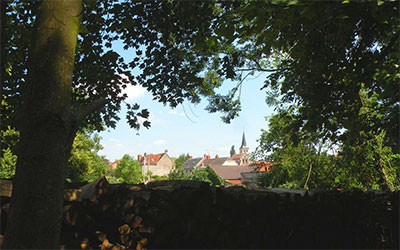 This B&B is located just a 15-minute drive outside of Reims. The guesthouse has 5 rooms that have all been decorated with a modern touch. The B&B is located in Hermonville on the "Champagne Tourist Trail."
Address: 7, Ter Rue Visin, 51220 Hermonville
Telephone: +33 (0)6.89.94.01.07
Le château de Brignicourt-sur-Saulx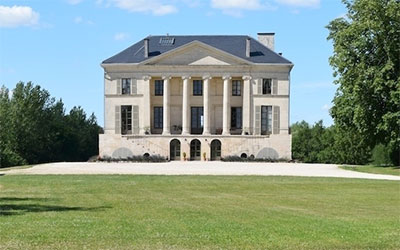 It's not every day that you can brag about having stayed the night at a monument. Indeed, the Brignicourt-sur-Saulx Château has been a registered historical monument since 2005. Designed in a neo-Palladian architecture, this building will have you immersed in palace life for a night -- or more, why not!
Don't miss out on the château's park and gardens, designed by students at the Higher School for Landscaping in Versailles.
Where: 2 Grande Rue, 51340 Bignicourt-sur-Saulx
Address: +33 (0)3.26.74.16.22
La Parenthèse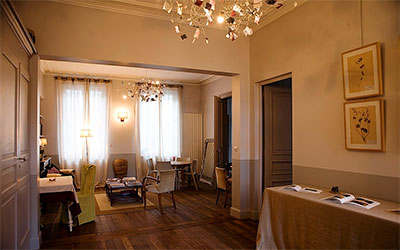 This guesthouse in located in downtown Reims and has 4 modern rooms, all of which have a kitchenette for more comfort and autonomy.
Address: 83 Rue Clovis, 51100 Reims
Telephone: +33 (0)3.26.40.39.57
During your stay in Champagne, don't hesitate to reserve several nights at different places so that you can enjoy the city's various places of interests as well as visit the region's vineyards.