Champagne Cellars in Reims
The list below concerns champagne cellars that you can visit in Reims. Visits are made by reservation only and the majority conclude the tour with a tasting. Visits and tastings, however, are not proposed to minors unless accompanied by an adult.
Champagne Canard-Duchêne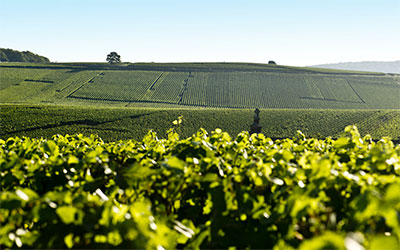 Located in the heart of the Reims Mountain, visiting the cellars of the Maison Canard-Duchêne means heading outside the city. It's worth the trip, though, as here you can not only visit the cellars but get up and close to the vineyards.
Where: 1 Rue Edmond Canard, 51500 Ludes
Charles de Cazanove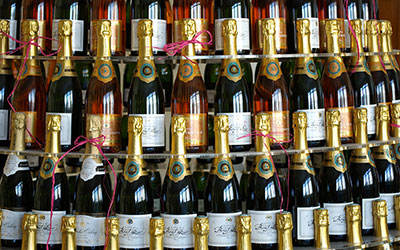 The secrets behind the fabrication of the champagnes made at the Maison Charles de Cazanove (founded 1811) are revealed during guided tours.
Where: 8 Place de la République, 51100 Reims
Champagne Demoiselle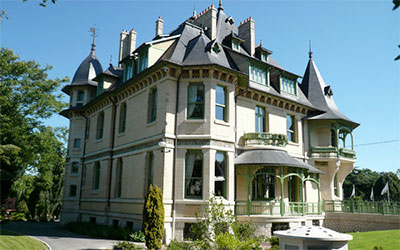 This visit will not only allow you to revel in the quality of their champagne but will have you go inside the Villa Demoiselle, a Reims architectural monument conceived in the Art Nouveau and Art Deco styles.
Where: 56 Boulevard Henry Vasnier, 51000 Reims
Champagne G.H. Martel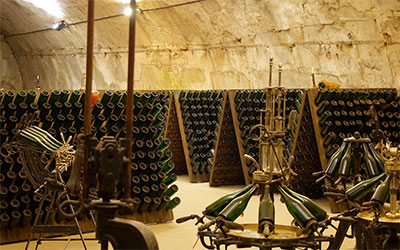 This champagne producer opens up its medieval cellars that, dug into limestone, go down 22 meters deep.
Where: 17 Rue des Créneaux, 51100 Reims
G.H. Mumm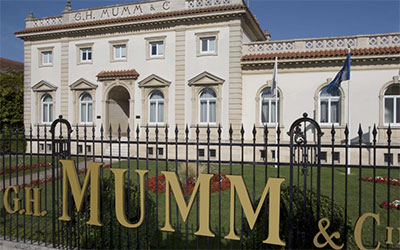 Before founding its champagne cellars in 1827, the Mumm family was already conducting business in the German wine industry. Tours at the G.H. Mumm cellars shed light on what it takes to make champagne.
Where: 34 Rue du Champ de Mars 51100 Reims
Champagne Lanson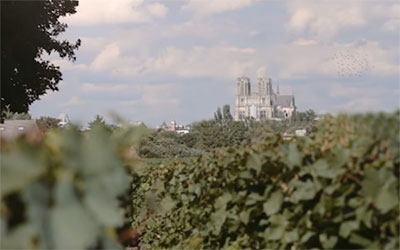 The Maison Lanson has made champagne since 1760. Visits elaborate on the art of making champagne.
Where: 66 Rue de Courlancy, 51100 Reims
Chez Ruinart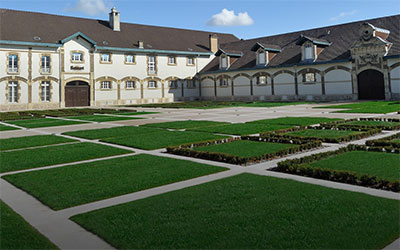 Visiting the Ruinart cellars means visiting the first champagne producer. Its limestone cellars became a registered historical site in 1931.
Where: 4 Rue des Crayères, 51100 Reims
Champagne Taittinger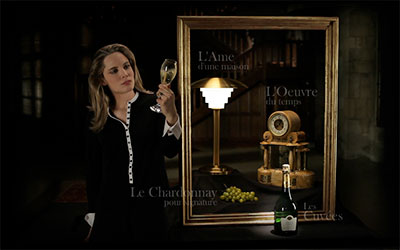 During this visit you'll go inside a 13th century abbey where the producer's champagne-making secrets are "buried" up to 18 meters underground.
Where: 9 Rue Saint-Nicaise, 51100 Reims
Champagne Veuve-Clicquot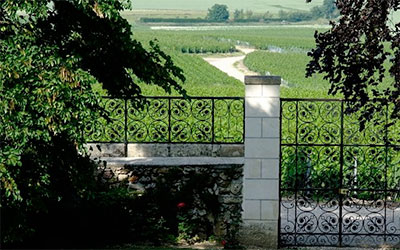 Penetrate into the den of the golden-labeled champagne. There you'll discover the machinery that helps to make the Cave Privée bottles.
Where: 1 Place des Droits de l'Homme, 51100 Reims
Vranken-Pommery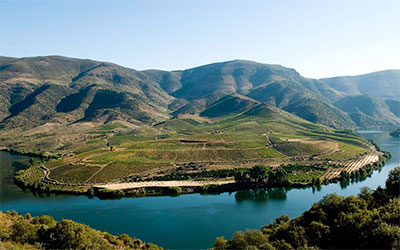 This grand champagne producer proposes a range of different tours available in several languages.
Where: 5 Avenue du Général Giraud, 51100 Reims
Now that you've read our list you know that during your stay in Reims there's plenty of choice when it comes to visiting some of France's most prestigious champagne producers.