Erlon Square (a.k.a. Drouet d'Erlon Square) is central to Reims and its inhabitants. Only open to pedestrians, Erlon Square is where large outdoor events take place like the famous Christmas market.
Drouet d'Erlon
A native of Reims, Jean-Baptiste Drouet d'Erlon (1765-1844) was a general during the French Revolution. He was made Count under the reign of Napoléon Bonaparte, then Governor of Algeria. In 1843, he acquired the title of Marshall for all of France. In 1849, there was a statue of Drouet d'Erlon in the square that bears his name. The statue was later moved in order to construct the Subé fountain that exists today.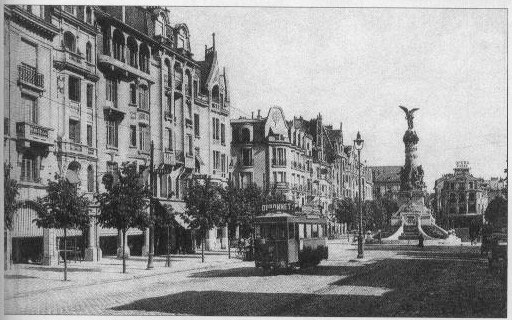 The Subé Fountain
Inaugurated in 1906, the Subé Fountain stands 17 meters high. At its center is a crowned woman draped in cloth, symbol of Reims. Its construction required the removal of the statue of Marshall Drouet d'Erlon whose name was then attributed to the square. The fountain is named after Auguste Subé who donated 200,000 gold franks to the city to erect the monument.
Local rivers as well as the economic activities that have made Reims a prosperous city -- agriculture, wine, trade and industry -- are visible on the fountain's base.
During WWI, the Subé Fountain remained in tact whereas everything around it was completely destroyed. Today, the Subé Fountain is a veritable symbol of Reims along with the city's cathedral and Smiling Angel statue.
Since 2016, the fountain has been undergoing restoration and will be refilled with water.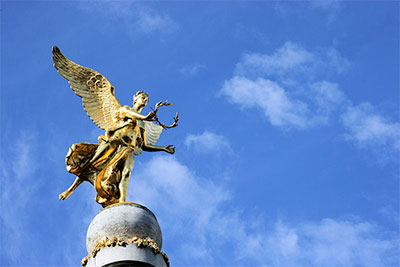 Erlon Square is in front of the Reims TGV train station. A major thoroughfare in the city, you can easily reach the cathedral, the Musée de Beaux-arts (Museum of Fine Arts) and the Carnegie Library.