The Phantom of the Opera : from book to movie(s)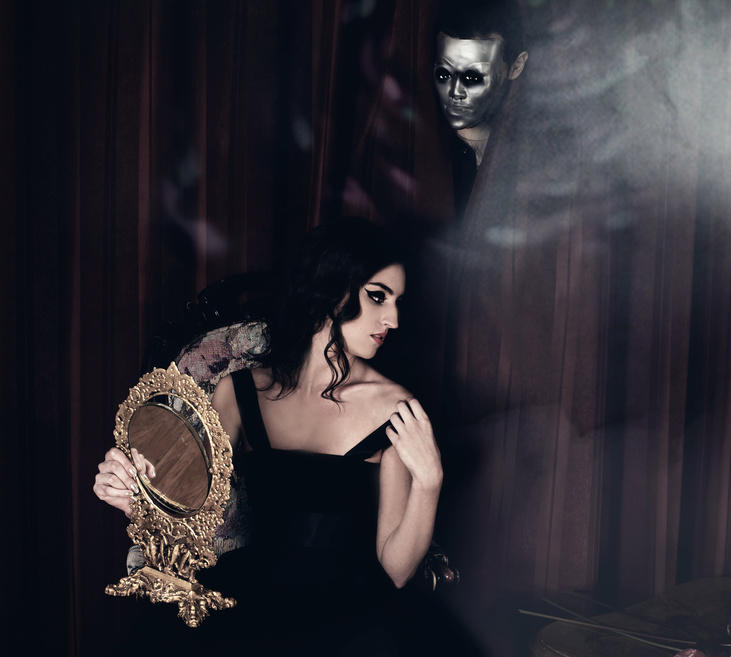 Written by Gaston Leroux and first published in 1910, The Phantom of the Opera is a fantasy novel whose action takes places primarily in the Palais Garnier. The extremely popular book has been adapted several times and is even partially responsible for the success of this legendary Parisian venue.
The story of the Phantom of the Opera
There are no restful days at the Palais Garnier, between rehearsals and performances. Then tragic events start occurring, causing some to suggest that the place is haunted: a chandelier crashes down, a stage hand is found hanged under troubling circumstances... Eventually the more sordid truth comes out: the management of the Palais Garnier is ordered to pay 20,000 Francs per month to put an end to the drama. Who is behind the blackmailing? None other than the Phantom of the Opera.
But the mysterious phantom's plans are thrown up in the air with the arrival of Christine Daaé, an orphaned singer. The love he feels for the young woman could disrupt everything and undermine all his plans. The Vicomte Raoul de Chagny, who is also desperately in love with Christine Daaé, refuses to let the phantom win the heart and hand of his beautiful chanteuse.
The many adaptations of Phantom
The book has been adapted many times. Over the years, a play, some 20 musicals, a ballet, several films and TV movies have all revisited the legendary work of Gaston Leroux.
The most notable cinematic interpretation is the feature by director Joel Schumacher released in France in 2005 with the straightforward title "The Phantom of the Opera", starring Gerard Butler ("300", "P.S. I Love You") Emmy Rossum ("Shameless", "The Day After Tomorrow").
Many musicians have also embraced the story and written songs inspired by the legend, usually in English under the title "Phantom of the Opera".From lyrical opera to heavy metal, every style has its version.
Meanwhile comics and web series continue to stoke the myth.
Follow in the footsteps of the Phantom of the Opéra Garnier
When you take a guided tour of the Opéra Garnier, you can explore some of the nooks and crannies of this legendary building, straining your ear to hear the echo of the phantom of the opera. This is where fact meets fiction: while the Palais Garnier does not harbor a vast underground maze, its halls and wings do form a fascinating labyrinth that will whisk you away to another world: this is the world of classic dance and lyrical music, of talent and artistic sensibilities that light up the eyes and the soul.
We wish you a most pleasant tour. And if you happen upon the phantom of the opera around a corner, don't fret. There is little chance he will drag you into his underground lair.
If you like unexpected, hidden spots, pair your tour of the Palais Garnier with an introduction to the covered passages of Paris.