It goes without saying that touring Paris from the waters of the Seine offers visitors a plethora of postcard-worthy views. So why not go for that photo op? But first, one has to know the best spots to take those picture-perfect moments. Here are some of the places that offer some of the most beautiful views of Paris.
The Solferino Footbridge
Linking the Jardin des Tuileries and the Musée d'Orsay, the Solferino Footbridge is arguably one of the least interesting bridges in Paris. However, it's without a doubt one of the best spots to see the Grand Palais at nightfall. When the sun begins to set, have your camera ready as the glass facade of the monument constructed for the 1900 Universal Exhibition becomes completely transparent.
The Tournelle Bridge
It's while crossing this bridge that you'll get a déjà-vu snapshot of the Seine. How so? The Tournelle Bridge is where numerous artists have painted and photographed Paris's lovers and those who love Paris! From here you'll have an unbeatable view of the Notre-Dame Cathedral and of the île de la Cité on which the cathedral's located. The Tournelle Bridge is also home to a statue of Sainte-Geneviève, none other than the city's patron saint.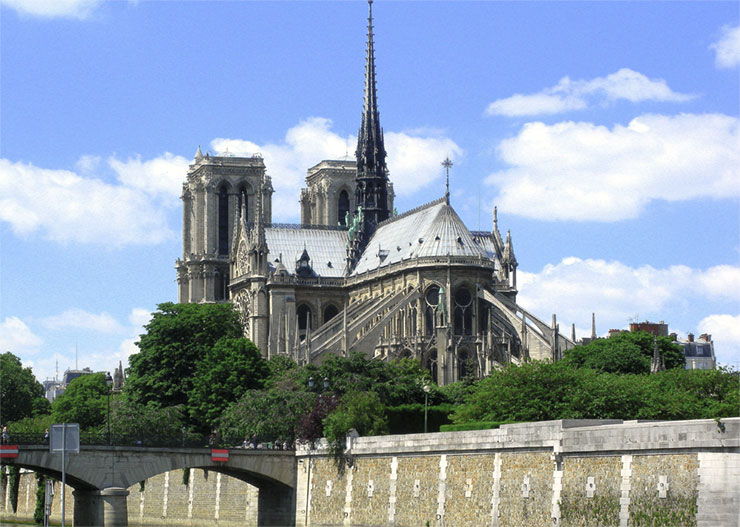 The Cité of Design and Fashion's "rooftop"
With an unmistakable architecture inspired from the ebb and flow of the Seine's waters, the Cité of Design and Fashion is a prestigious building integral to the Parisian landscape. Access to the rooftop is free and open to the public, and from its terrace one can see the Seine in south Paris.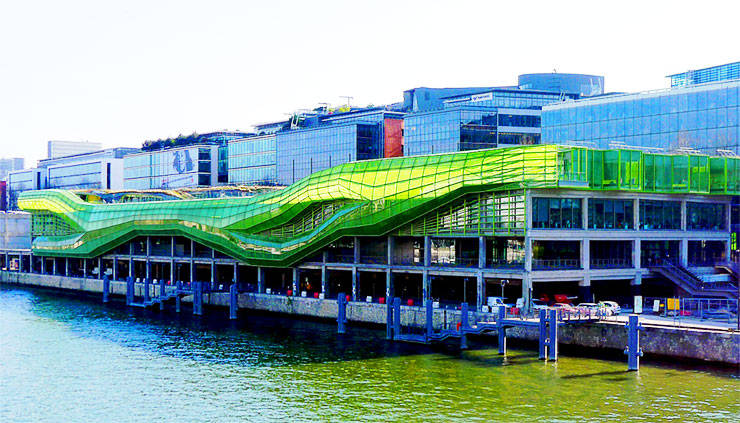 The Bir-Hakeim Bridge
Without a doubt this is one of the top places to see the Seine. You can first discover this the Seine by metro: take line 6 between the Bir-Hakeim and Passy stops then head north. The metro will literally cross over the Seine providing a few magical seconds to admire the Eiffel Tower that looms above the river in the distance. It's an incredible vision that is worth the detour, especially for those early risers who'd like to catch a Parisian sunrise.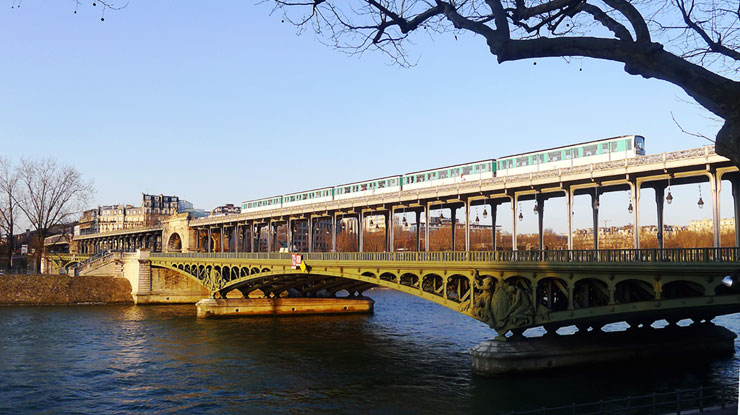 The best way to get some of the most incredible views of the Seine is to head upstream. Follow its barges or take a river boat because visiting the Seine is also a way to visit Paris, learn about its history, and admire its monuments.