Constructed during different periods, there are 37 bridges suspended over the Seine. Bridges, however, haven't always been the Parisians favorite way as they also preferred taking a rowing boat or a small boat to get across the river or to access its islands.
Here are a few famous bridges that deserve a closer look.
Le pont Alexandre-III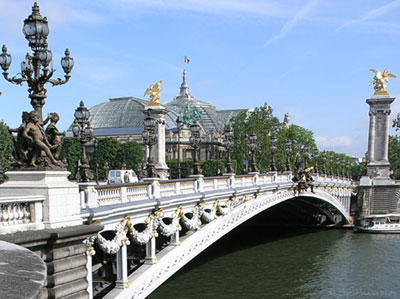 This bridge was inaugurated for the 1900 Universal Exhibition in Paris and bears the name of Alexandre III, the second to last emperor of Russia. Made out of metal, the bridge is composed of 32 bronze candelabras, numerous sculptures such as winged deities, herds of lions led by children and nymphs. The first stones were laid in 1896 by Tsar Nicolas II, Empress Alexandra Fedorovna and French President Felix Faure.
Le pont des arts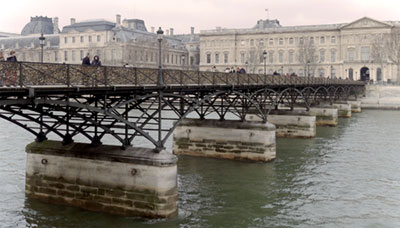 This bridge is primarily known and admired for its so-called "love locks" that Parisians and tourists have attached to its barriers. Despite its popularity, the Paris City Hall has discouraged placing the locks because their combined weight threatens the bridge's structure. A classified historic monument since 1975, the bridge is actually a reconstruction that dates from 1984. Because of bombings during WWII, the bridge became so fragile that it was closed to vehicles in 1977 before collapsing in 1979.
Le pont Bir-Hakeim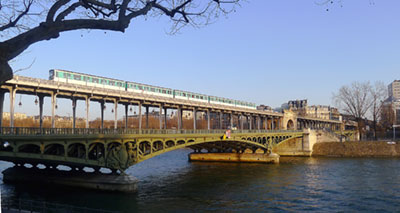 Initially called the Pont de Passy, Bir-Hakeim is not only a bridge but a monument dedicated to the memory of the "Française Libres" at the Battle of Bir-Hakeim that took place in 1942 in Libya.
Le pont Charles de Gaulle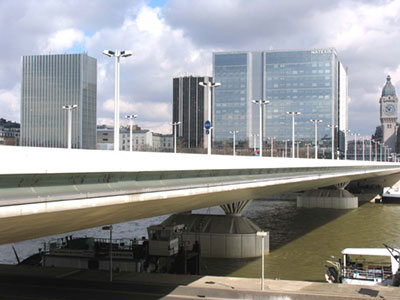 This bridge's modern look sets it apart from other bridges on the Seine. Its white roadwayin the shape of an airplane wing make it stand out in the neighborhood between Bercy and the François Mitterand Library.
Le pont de la Concorde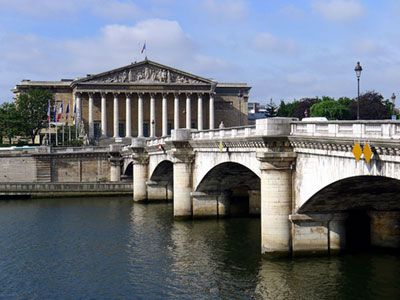 What makes this bridge special is that its stones are from the Bastille, the famous fortress that was destroyed during the French Revolution on July 14, 1789. Inaugurated in 1791 and quite plain in design, decorative elements were added to the bridge in 1810 under the orders of Napoléon Bonaparte.
Le pont Mirabeau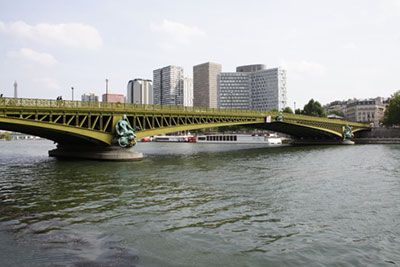 This bridge, which is located in the 15th district, was made famous in a poem by Guillaume Apollinaire that was later adapted in a 1973 song by French singer Léo Ferré.
Le Pont-Neuf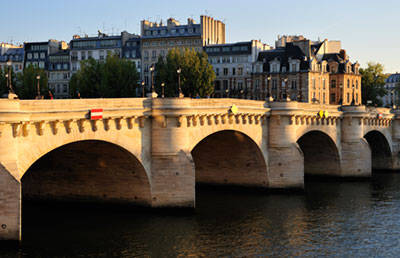 Ironically, the Pont-Neuf (New Bridge) is the oldest bridge in Paris. Although it became a UNESCO World Heritage Site in 1991, it has appeared in countless paintings from time immemorial. Interestingly, it's on this bridge that one can make out previous water levels that broke the Seine's banks.
Le pont royal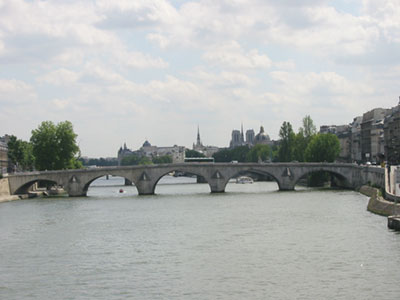 Louis XIII ordered the construction of this bridge following a ferry accident on the Seine. It's the third oldest bridge in Paris and a historic monument since 1939.
Paris's bridges and their histories are a voyage in and of their own. The reasons for their construction, as well as their architecture, are an integral part of the capital's unique history.