Restaurants in Versailles
There are plenty of activities to work up your appetite at the Château de Versailles! From taking long walks in its parks to meandering around its gardens or watching the Grandes Eaux show, you'll be ready to plonk down somewhere and enjoy a good meal - and there's quite a selection of restaurants to choose from. However, to ensure that your stay at the Sun King's residential palace is as memorable as possible, we've selected five restaurants that will fulfill any royal appetite!
Le sept (The Seven)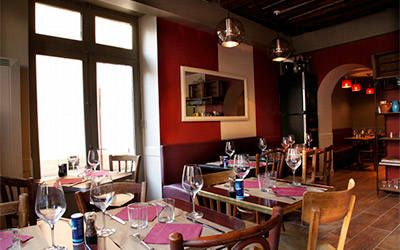 Not far from the Madame Elisabeth Estate Park, The Seven proposes a traditional French cuisine menu and a large selection of wines. Both wine bar and restaurant, families and groups are welcome to partake in The Seven's convivial ambiance.
Address: 7 Rue de Montreuil, 78000 Versailles
Telephone: +33 (0)1 39 49 55 27
Gordon Ramsay, first-rate cuisine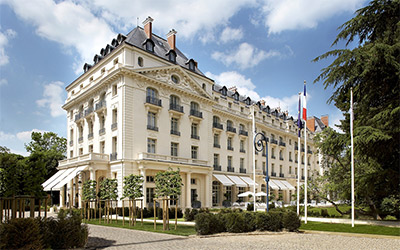 British chef, Gordon Ramsay, is known for being particularly strict when it comes to product quality and client satisfaction. Several restaurants around the world bear the Ramsay stamp of approval, including one at Versailles, all of which are managed by colleagues as demanding as the star of the televised show, "Ramsay's Kitchen Nightmares." With two Michelin stars, you'll definitely leave Gordon Ramsay at Versailles fully satisfied.
Address: 1 Boulevard de la Reine, 78000 Versailles
Telephone: +33 (0)1 30 84 50 18
La perle de Saint-Louis (The Saint-Louis Pearl)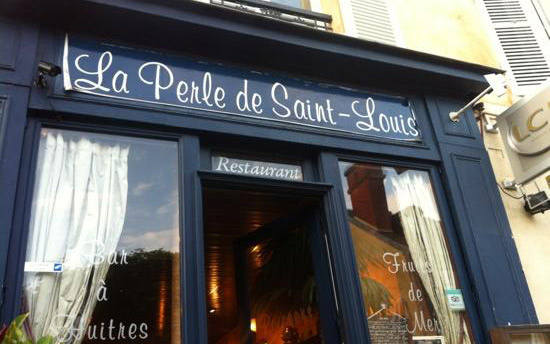 Up for a touch of cool, fresh sea air? The Saint-Louis Pearl is a seafood restaurant that proposes a different menu every day depending on its catch and seasonal products. This small but inviting restaurant owes its success to a very attentive staff and meticulously prepared dishes.
Address: 5 Bis Rue du Marché Neuf, 78000 Versailles
Telephone: +33 (0)1 39 51 50 30
La Cour (The Court)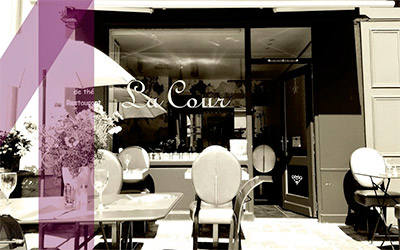 The Court is the place to go to for an authentic brunch à la Versailles! Word has it that its chocolate volcano cake is absolutely to die for while a large selection of teas make for the perfect teatime stop. Soak up the sun on its terrace on a beautiful day...
Address: 7 Rue des Deux Portes, 78000 Versailles
Telephone: +33 (0)1 39 02 33 09
Chez StefS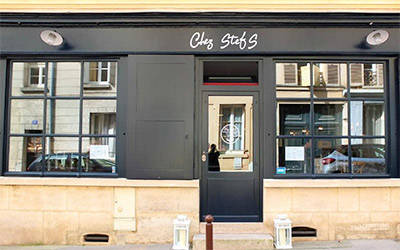 If you make it to Chez StefS you can count on simple but fresh dishes that are prepared in-house, like its delicious desserts that everyone raves about. To accompany your meal, a varied wine menu will satisfy even the most demanding of amateurs.
Address: 12 Rue du Vieux Versailles, 78000 Versailles
Telephone: +33 (0)1 30 24 75 80 75
La Flottille (The Fleet)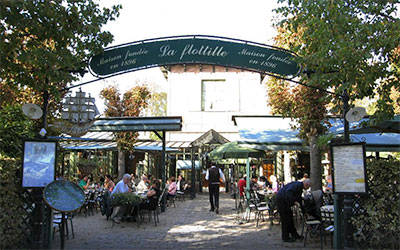 Located in the heart of the Versailles Chateau Park along the banks of the Grand Canal, La Flottille is nestled in an idyllic, verdant environment.
Address: Parc du Château de Versailles
Telephone: +33 (0)1 39 51 41 58
La Petite Venise (Little Venice)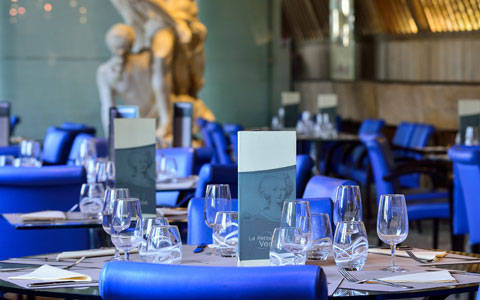 If you happen to like Italian cuisine, lunches outside on a sunny terrace or inside in a romantic setting, Little Venice is the perfect place to lunch.
Address: Place d'Armes, Jardins du Château de Versailles
Telephone: +33 (0)1 39 53 25 69
If you have not already booked your tickets to the Versailles Palace, you should know that PARISCityVISION offers packages including lunch. Make sure to enjoy a great meal without having to run around looking for a restaurant that is not full.