The World's Most Expensive Champagnes
Champagne is without a doubt one of the most appreciated luxury drinks. One will easily stretch the budget to enjoy a great bottle of champagne that'll be thoroughly enjoyed by guests during celebrations. Like any vintage year product, however, certain bottles are sold at exorbitant prices. These bottles can be consumed in just minutes during a frenzied party or preciously conserved in a wine cellar for years, even decades...
However you decide to enjoy champagne, check out our selection of the most prestigious champagne cellars in the Reims/Champagne region.
Here is a prize list of the most expensive champagnes.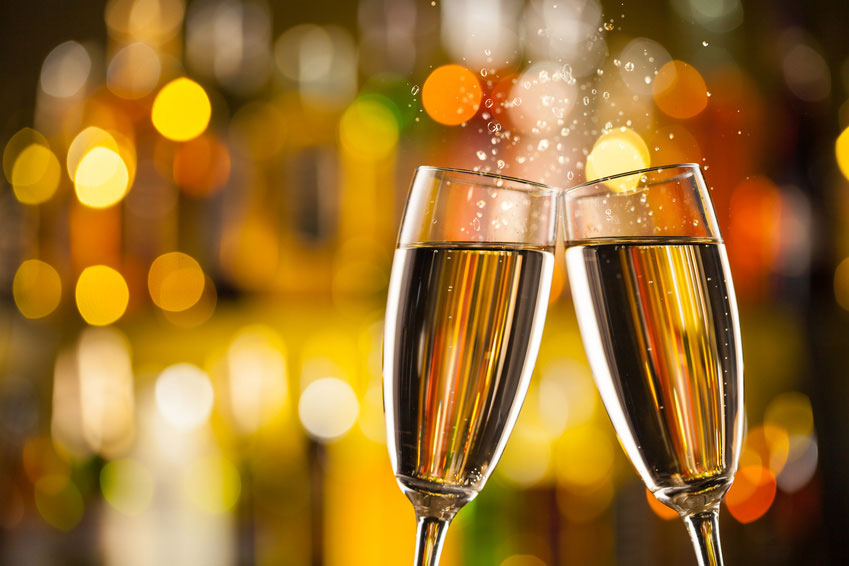 The Champagne Record-Holder
One might think that only rum is consumed on the island of Martinique. Surprise! Champagne overflows on the island and on New Year's Eve 2015-2016, this overseas French territory consumed the most champagne: an average of 3.5 bottles per inhabitant!
A €30,000 Bicentenary Champagne
A 200-year old Veuve-Cliquot bottle of champagne was found in an underwater wreckage. Extremely well-preserved, it was sold at an auction house at a starting price of €10,000.
An Acronym for Gold and Diamonds
If it's not for the champagne it could simply be for the bottle. In other words, the most expensive bottle of champagne, marketed by the English company "Diamond Flavors," bears a label made of 18-karat white gold encrusted with diamonds. Price tag? 1.8 million dollars!
A Glass of Champagne at $45,000
If you're lucky enough to stay the night at the Ritz-Carlton in Moscow and have a good reason to celebrate, choose your champagne carefully. This hotel is home to the legendary Heidsieck & Co. Monopoly bottles sent by boat in 1916 to the Russian imperial family. Unfortunately, the cargo sank only to be discovered in 1997. A glass of this imperial champagne will cost you $45,000 -- and for those who can't be satisfied with just a measly glass, the bottle sells at $270,000.
The 1915 Private Krug Batch
Behind this coded name lies the champagne auctioned for $116,375. Its buyer not only bought an excellent champagne that the world envies him for but was also able to taste this vintage wine at the Maison Krug in Reims during a stay in Champagne.
If you're looking for an exceptionally good bottle of champagne you should definitely head to the next auction. The prices that these champagnes sell at are worth their prestige. Perhaps you'll make a steal in visiting the cellars of producers in Champagne...