Hotels Near Mont Saint-Michel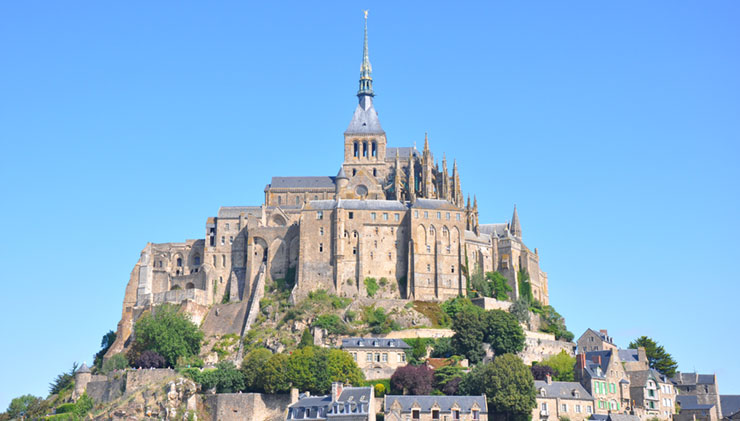 France's third most popular tourist site has a wide selection of hotels to choose from. The more than three millions visitors who climb the Benedictine Abbey's steps are guaranteed a pleasant stay.
Hotels at Mont Saint-Michel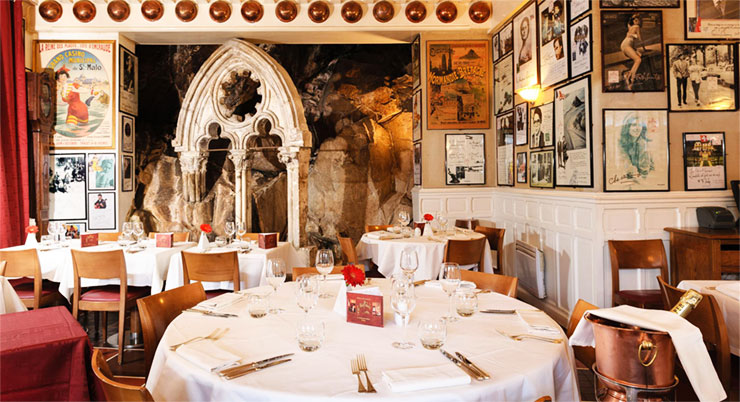 Staying on the island of Mont Saint-Michel is the ideal way to experience the unique ambiance it offers. Isolated and walled in, you'll cap off your night in a medieval atmosphere and wake up to the sound of seagulls soaring above.
L'Auberge Mère Poulard
Backed by a decades-long reputation, the Mère Poulard Inn continues to welcome tourists and pilgrims alike who wish to enjoy this historical site that's as visited as Mont Saint-Michel itself. A luxury hotel, even the most demanding travelers are pleasantly pleased.
Le Logis Saint Sébastien
This hotel is much appreciated by guests for its value for money. Some say its the least expensive hotel on the island. Located on a small side street the hotel guarantees a much-deserved, restful stay.
Hotels Around the Mont Saint-Michel Bay
The town of Mont Saint-Michel includes only part of the bay. There, the hotels are very practical for those arriving by car and parking lots can be found along the bay. Getting to Mont Saint-Michel is then done by foot or by boat on the road-dyke.
The warm welcome that one receives at the Hôtel Vert has made quite an impression with guests. This hotel provides all necessary comforts: WIFI, TV, desk...hotel guests particularly appreciates its hearty breakfast.
The Relais du Roy is a comfortable hotel that is decorated more traditionally. Shuttles to Mont Saint-Michel are located just around the corner from the hotel. Its restaurant is a popular choice as well as its rooms that look out onto Mont Saint-Michel.
The Hôtel Mercure Mont Saint-Michel is located on a road that's accessible only by a code, given once your reservation is made. Parking is free.
Finding a place to stay in and around the Mont Saint-Michel isn't difficult. Your options are diverse and for those who don't like hotels, guesthouses are yet another option. One night on the Mont Saint-Michel is an unusual experience worth any detour. If for whatever reason you prefer to stay in a hotel located on the bay, don't forget to ask for a room with a view!