Seducing Secrets: a Parisian Itinerary
Seducing Secrets: a Parisian Itinerary
If the French and their seducing ways aren't already a topic of discussion at tables around the world, then the romantic man in Paris for a getaway has got plenty of top-notch choices when it comes to seducing his lover to say the least! From panoramic views that'll take your breath away to elegant menus and from artsy events to intimate walks, the French capital is bursting with fab ideas to spend a perfect day or evening out for two!
Start the Day on Water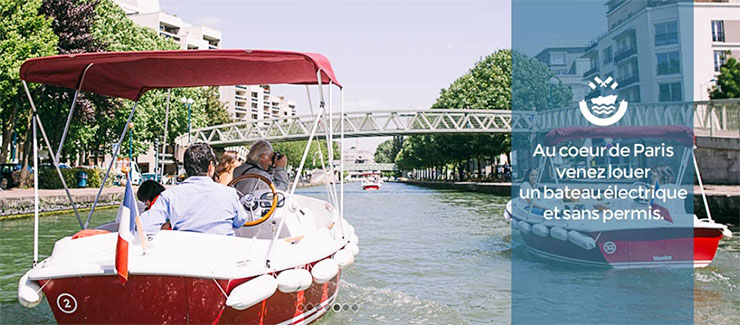 What's more romantic than a peaceful boat ride for two? Take a trip on a small boat at Bois de Boulogne, a park far from the crowds and city noise where you'll find small pleasures, take in the sun, observe ducks and turtles, listen to the water lapping...and court your Valentine like in the old days, without music blasting or crazy tricks! If you're lacking inspiration on how to declare your love or on how to recite poems while you're rowing that canoe, you can always count on the bar Chalet des Iles to loosen up your tongue -- and the atmosphere!
Address: Porte de La Muette, The Bois de Boulogne Lake, Paris 16th arrondissement (from 10am to 6pm, mid-February to October, €10/hour)
If you'll be in Paris during the off-season and you prefer spending quality time with your loved one, and not time rowing, you can also choose a boat ride (no permit needed) on the Canal de l'Ourcq. A picnic basket and a bottle of champagne can be prepared for you on request so that once on board you're stress-free!
Official website: www.boating-paris-marindeaudouce.com/ (€40/hour or €100/half-day)
Get a Drink while overlooking Paris at night

In contrast to the previous activity, you could offer your Valentine a luxurious time at the bar of an exceptional hotel: La Vue (The View). As its name indicates, this bar is located on the 34th floor of the Hyatt Regency Paris Etoilé and from its 140-meter perch, overlooks Paris and its most beautiful monuments, like the Eiffel Tower, in a very unique setting. La Vue is the perfect place to sip on a cocktail and spend a romantic evening with the city at (or under!) your feet!
Address: 3 Place du Général Kœnig, 75017 Paris (Reservations: 01 40 68 51 31)
Dine at an Exceptional Restaurant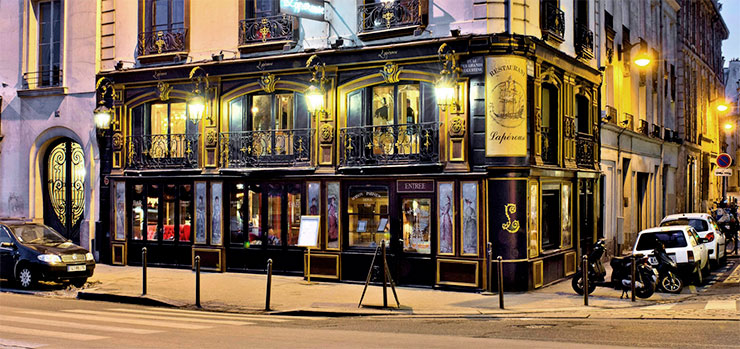 If dining at a restaurant seems like an impersonal way to spend your Valentine's Day night out, then you must try the exceptionally good restaurant, Lapérouse, located in the 6th arrondissement in a 18th century private mansion. The restaurant is composed of several cozy, private sitting rooms where guests can enjoy their meal in complete intimacy surrounded by garnet-colored velour, fine woodwork and crystal chandeliers. "La Belle Otéro" and "Quai aux Fleurs" are the smallest and most intimate, perfectly adapted therefore to a romantic evening for two! The bill might burn a hole in your wallet but the menu proposed is one of the most refined and bonafide seducers wouldn't let stinginess get in the way -- especially on the night of Saint Valentine's!
Address: 51 Quai des Grands Augustins, 75006 Paris
Telephone reservations: 01 43 26 68 04
Make the Night Last: Check out an Opera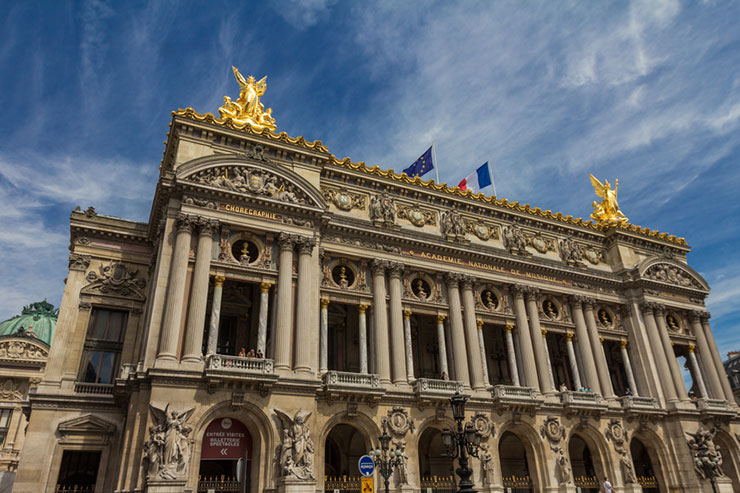 Several options are possible.
You could see a show at the Opéra Garnier where a quality evening is guaranteed. The intimacy of a box and a beautiful show will no doubt blow away your Valentine. Ladies, fancy attire is required, not only for the opera but for the perfectly romantic occasion!
Address: Opéra National de Paris - Palais Garnier Place de l'Opéra 75009 Paris
You could also opt for the pleasant but simple night out at a small neighborhood cinema or theatre. Paris is in fact overflowing with small, cozy neighborhood places where lovers can curl up. Old and new films, film-concert showings, contemporary theatre plays, romantic or thriller films that'll give you the goosebumps -- there's a bit of everything for everyone!
Warning: for the real seducers, simplicity does not mean ordinary. Those who truly know seduction inside and out will choose the Theatre Lepic (former Ciné XXIII) located in the neighborhood des Abbesses that has comfy love-seats perfect for cuddling! Created by Claude Lelouch for the filming of Edith and Marcel (1983), they are veritable cocoons for wooing and cooing in an authentic decor loaded with charm. Whatever show is on the bill, you won't be disappointed!
Address: 1 avenue Junot, 75018 Paris 01 42 54 15 12
Official website: https://theatrelepic.com/
Declare Your Everlasting Love at the Hôtel Amour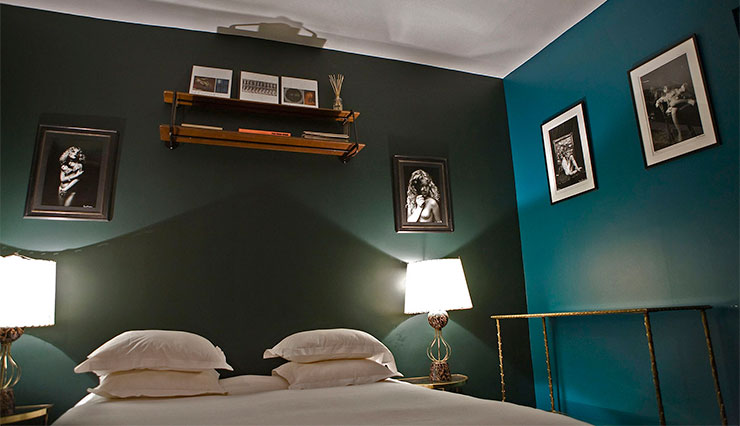 To finish off the evening on a good note, the seasoned seducer will pull his last trick out of his hat by taking his Valentine to the Hôtel Amour! If its name doesn't say it all, the rooms promise wonderful surprises: each one is decorated with vintage furniture or furnished and decorated by a different artist, often on Love, with suggestive references that inform guests on the steamy history of the Pigalle neighborhood.
Resolutely artsy with breakfast served in a sunroom where artists and cultivated travelers cross paths -- this hotel is enough to solidify your reputation as a man with good taste.
Address: 8, rue Navarin 75009 Paris
Telephone reservations: 01 48 78 31 80