Romantic Seine River Dinner Cruise 6 PM, Table by the window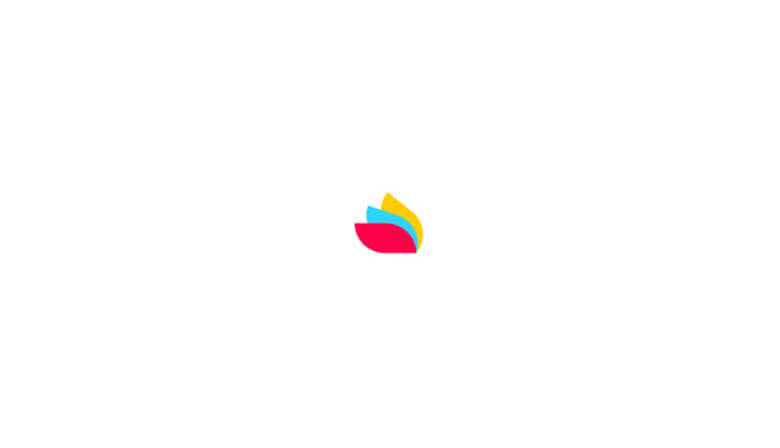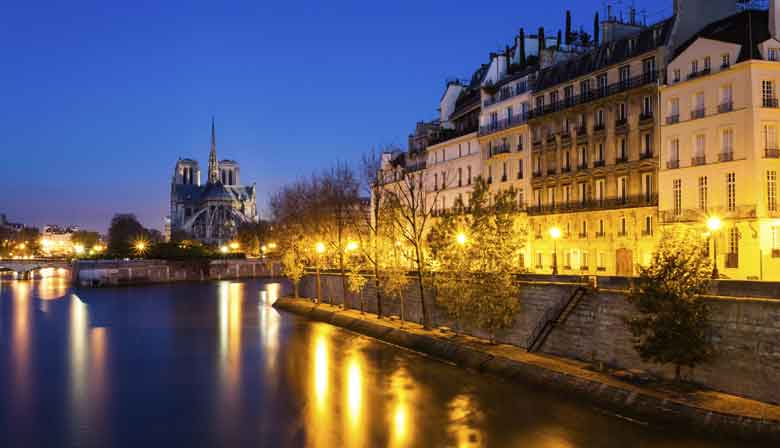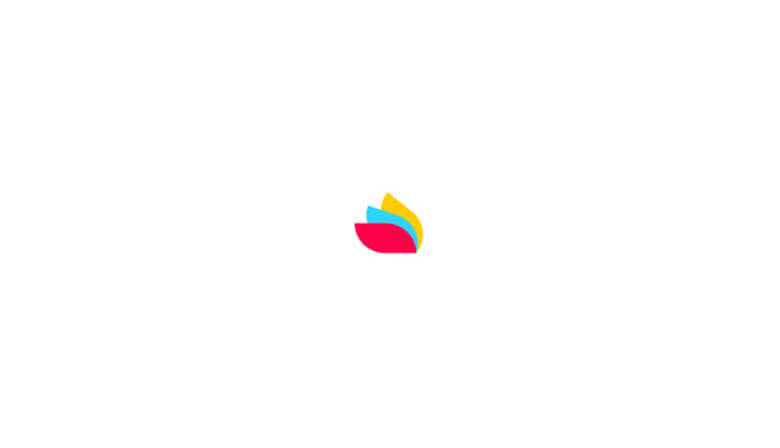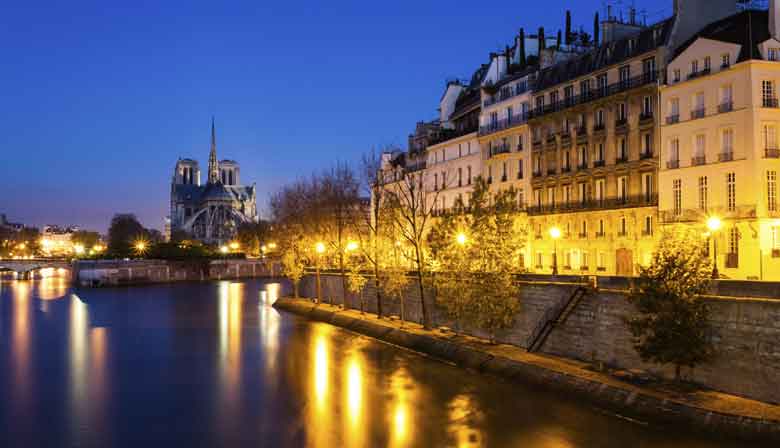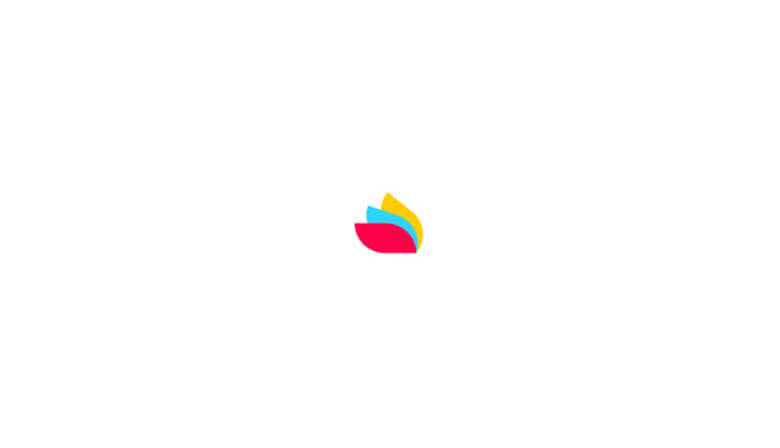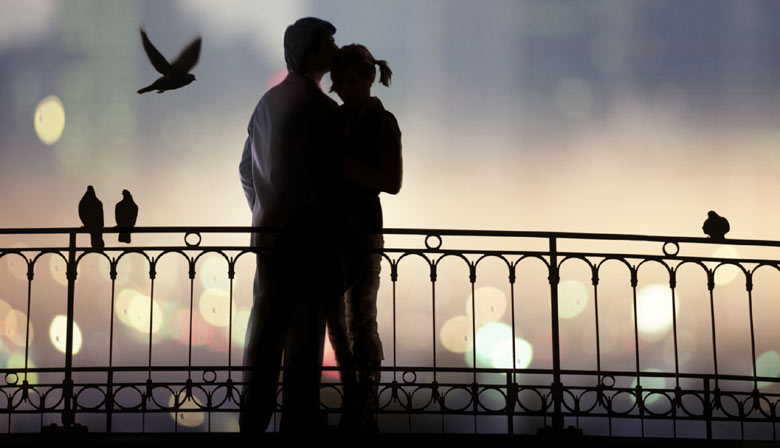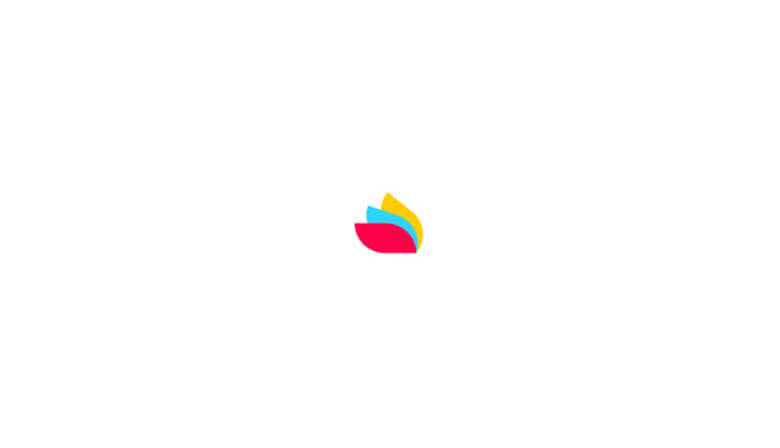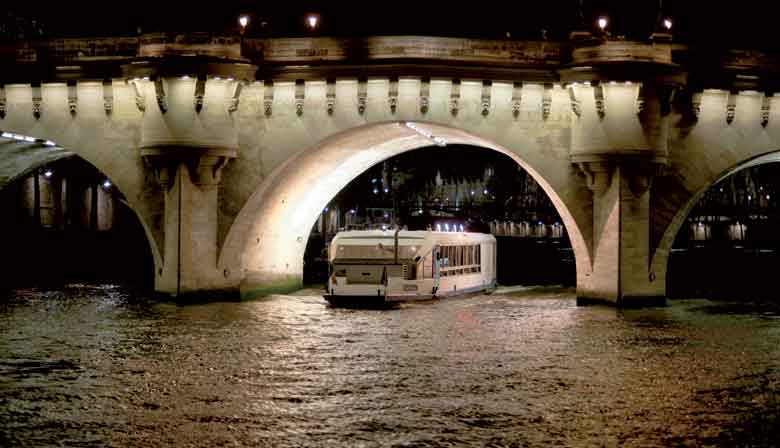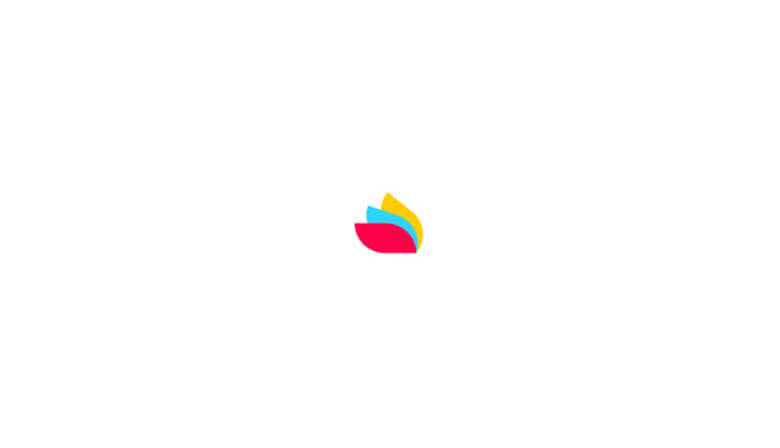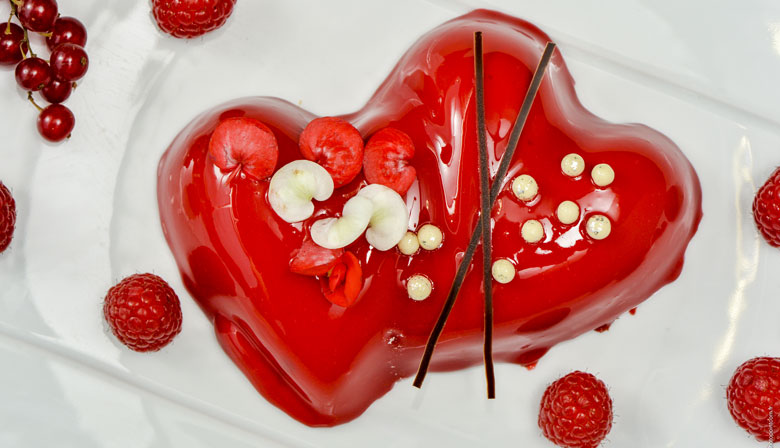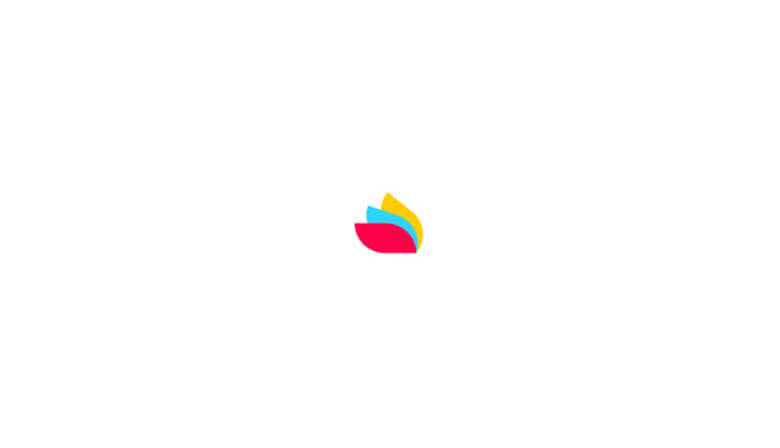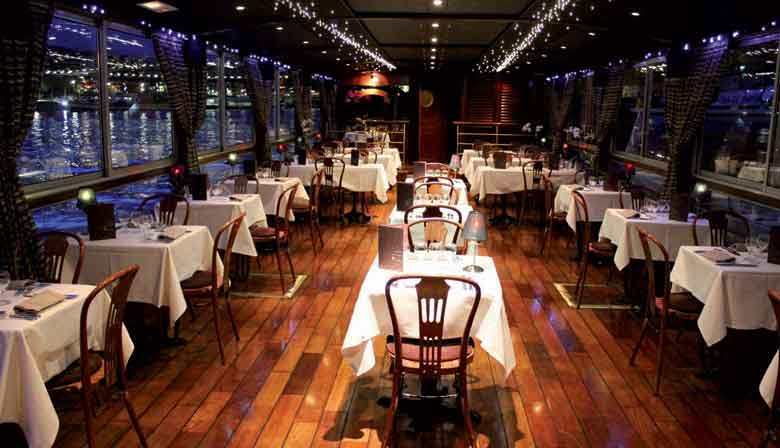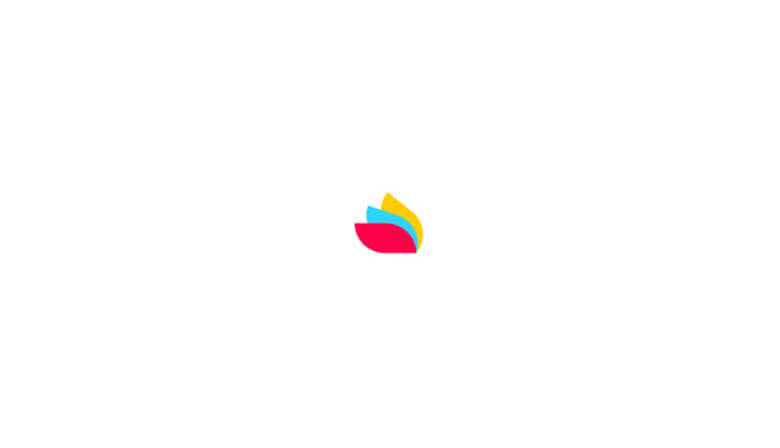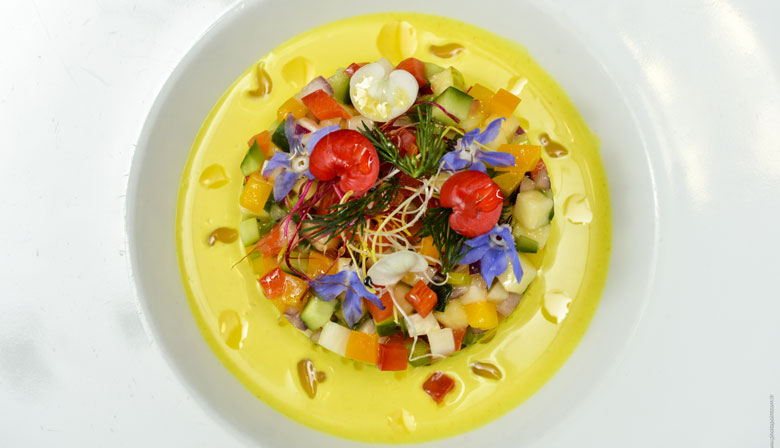 Highlights
Marvel at the beauty of Paris' bridges and the sights along the Seine 
Enjoy a romantic evening for two
Seated in the window of the boat-restaurant, admire the stunning view over Paris
Experience a unique evening on a romantic trip along the Seine. Paris Seine offers a dinner cruise for two In a warm setting, creating a memorable moment.
You will go directly to the boarding area, located on the Quai de Solférino, a few feet from the Musée d'Orsay, where the Paris Seine team will welcome you. Seated by the window of the boat-restaurant, you will have an exceptional view of the bridges and sights of Paris all along the banks: Notre Dame Cathedral, the Musée d'Orsay, the Eiffel Tower. You will sail into the magic of Paris, which takes on a particular dimension from the Seine. You will understand why the City of Lights is considered one of the most romantic cities in the world.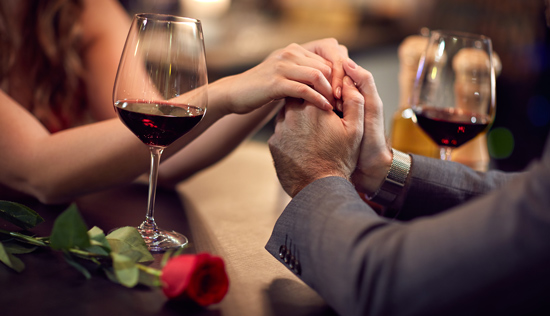 Romantic dinner cruise
A delicious gourmet dinner will be served during this romantic adventure on the Seine. Discover the delicacy of French cuisine at a well-placed table, offering you a panoramic view of the city.
Menu
Starter at choice :
Duck Foie Gras, return from the harvest, red fruit chutney, tonka bean tuile
Smoked salmon, lime powder, tomato tartar, artichokes, sour beetroot
Green gazpacho, cucumber, zucchini, spinach, vegetable melimelo
**
Main course at choice :
Yellow poultry supreme, zucchini gratin, colored carrots, lemon basil sauce
Fillet of sea bream, creamy spelled with peas, shellfish sauce with tarragon, vegetables from our orchards
Piece of Beef, zucchini gratin, small spleens, Southern condiment (+ 7€)
Artichoke tartar, split pea velouté, eggplant chips
**
Plate of cheeses (+6 €)
**
Dessert at choice :
Fresh lemon finger, crispy with feuillantine
Raspberry chou, lychee, rose, chocolate puck, wild berry coulis
All Chocolate Rock, hazelnut chips
**
Coffee or tea
1/2 bottle of water
1 glass of Champagne
Child menu
Shredded turkey, cherry tomatoes and mozzarella balls
**
Choice of the main course from the menu
**
Sparkling chocolate ingot
**
Orange juice; Coca-Cola or water
* Menu subject to modification
Please note:
Map of the boarding area, download here
Boarding from: 6.15pm
Departure: 6.45pm
Return: 8.00pm
Embarkment at the foot of Orsay Museum, Port of Solférino and quai Anatole France
Access by car : Parking Musée d'Orsay, Port de Solférino and Quai Anatole France. Using left bank expressway
The price includes:
Individual table near the glass window
1 mini French chocolate bar per person
Souvenir photo
The price does not include:
Let's go
Book your tour
1. Define your needs
Date
Selected
Special offer
Unvailable
2. Select your tour
Romantic Seine River Dinner Cruise 6 PM, Table by the window
Cancellation fees : Free cancellation up to 3 calendar days before departure (Central European Time). Beyond that period, the following fees apply: 2 calendar days prior service: 50% of tour price (Central European Time) 1 calendar days prior service: 100% of tour price (Central European Time)
We take care of everything
Preparation of the tour
Address : Paris Seine La Marina - Port de Solférino - Quai Anatole France (at the bottom of the stairs leading to the Seine river)
1 rue de la Légion d'Honneur 75007 Paris
Metro :
Assemblée Nationale
1:15 hour
Address : Paris Seine La Marina - Port de Solférino - Quai Anatole France (at the bottom of the stairs leading to the Seine river)
true
Metro :
Assemblée Nationale
Organized by PARISCityVISION
Tour Code: DC18R
Reviews from the community
They give their opinion
Great food, great wine and the best view in the house. Excellent all aroind.
a. anonymous the 10/31/18
Great dinner. Great food. Great atmosphere. Roses on table were a nice touch and the picture included made for a special night. Would definitely recommend.
Everything was perfect and the rose petals was a lovely touch. The service was excellent The only slight disappointment was one of the main meals Being the fish was too bland