Big Times and Big Names at the Moulin Rouge
A succession of popular shows at the Moulin Rouge helped to concretize its reputation. A place that provided entertainment for the masses, the cabaret also brought a diverse population to its doors at the foot of the Montmartre hill. While today the shows at the Moulin Rouge are well known, and Féérie has been running since 1999, the cabaret's theatre was one of Europe's greatest for a long time and welcomed artists of all colors.
Footit and Chocolat
During the cabaret's first years, laughter was an important part of its program. Circus arts among others allowed the public to revel in evenings centered around concerts and balls. Footit and Chocolat was an artistic duo and headline act at the Moulin Rouge. George Footit (1864-1921) played the role of an authoritative white clown and Rafael Padilla (1868-1917) played the role of a black clown-punching bag.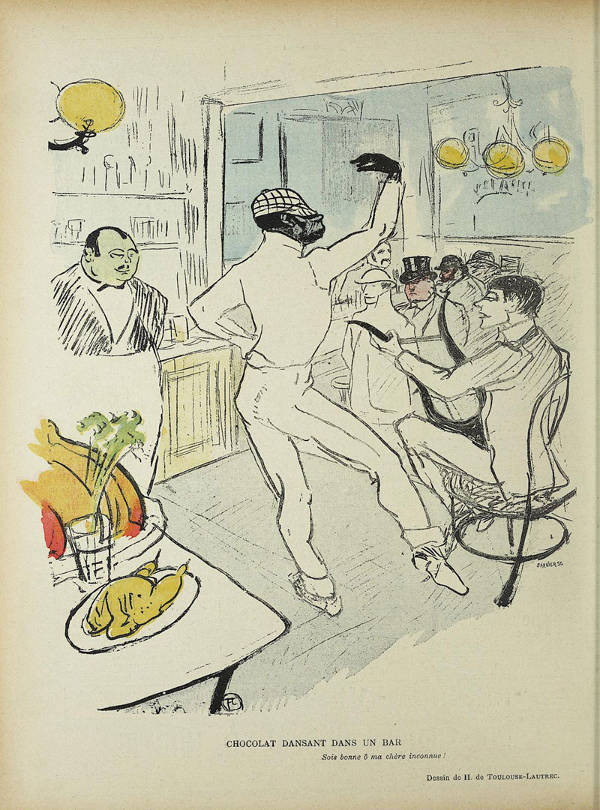 The Pétomane
Joseph Pujol (1857-1945) performed at the Moulin Rouge because of his unusual physical capacities. In fact, the Pétomane was capable of contracting his muscles to break wind on command. A baker by trade, Pujol would put bread-making aside to conquer spectators at the Moulin Rouge and later the public at large when he became a traveling artist. His career would unfortunately come to an abrupt end with the beginning of the First World War.
La Goulue
Louise Weber (1866-1929), a.k.a. "La Goulue," was a leading light at the Moulin Rouge. Figuring on Henri de Toulouse-Lautrec's famous Mouln Rouge poster, Weber trained with dance stars Edme Etienne and Jules Renaudin, a.k.a. Valentin Le Desossé (1843-1907). The nickname "La Goulue" was synonymous with French Cancan and balls at the Moulin Rouge. Weber's shows attracted the public not only because of her dancing talent but her personality.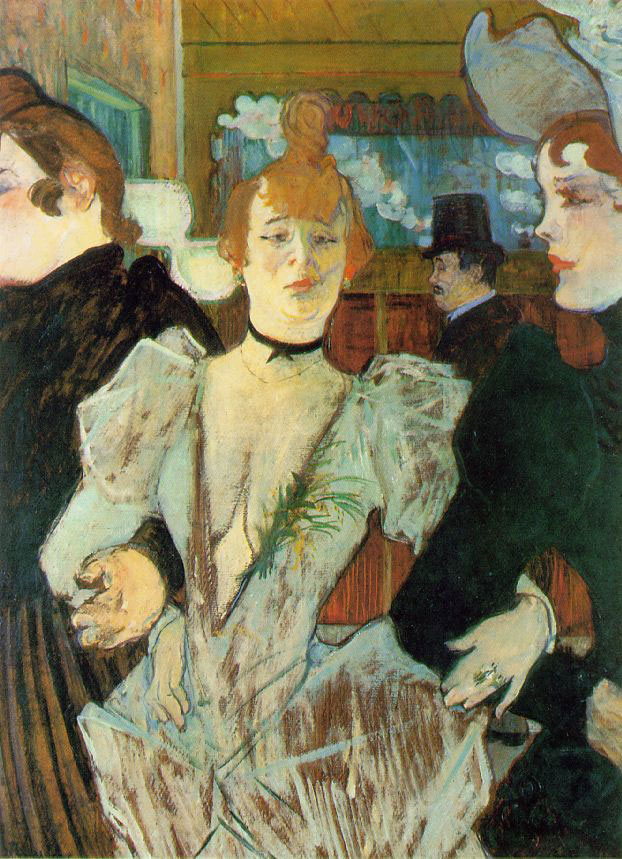 Mistinguett's Influence
Jeanne Bourgeois (1875-1956), better known under the stage name Mistinguett, sang at the Moulin Rouge until 1929. Already a star, she was behind several successful shows like La Revue Mistinguett. She also sang songs that would forever mark the history of the cabaret such as "Ca, c'est Paris" and "On m'suit" with Jean Gabin who would later become her lover.
Failed Shows
Although the Moulin Rouge has made Paris and its visitors dream for more than 120 years, there were several occasions during its history when the public was less amused. In 1893, the "Bal des Quat'z'Arts" was a huge flop. Around that time, a scandal rocked Paris when a performer playing the role of Cleopatra paraded naked at the cabaret surrounded by an entourage of naked young women.
Another cabaret flop took place in 1927 when dancers were meant to pop out of huge cakes but their heels doused in cake cream unfortunately caused them to slip and slide, a performance that created more jeers than cheers.
Although Féérie has only been on the Moulin Rouge bill since 1999, its five distinct scenes plunge spectators into the cabaret's long history by revisiting certain elements of previous shows that ultimately contributed to the cabaret's success.