Discover Paris's most famous tourist sights and monuments on one unique tour This tour features a visit to the 2nd floor of the Eiffel Tower with breathtaking views of the capital, a panoramic city tour by coach, plus an hour-long boat trip along the Seine. This comprehensive tour is the ideal way to discover Paris for the first time.
You will go to our agency Paris City Vision to board this flagship tour that will let you have a glimpse of Paris.Your tour by air-conditioned panoramic coach offers you the opportunity to see Paris and learn about its history and most famous sights through an audio guide commentary (individual headsets). Children's commentary is also available in French, English, Spanish, Italian and German. Marvel at Paris's best-known sights: Place Vendôme Square, the Opera House, the Pantheon, the Luxembourg Palace and Gardens, the Orsay Museum, Place de la Concorde Square, the Champs-Elysées, the Arc de Triomphe (Arc of Triumph), and the Invalides.
This Paris city tour will allow you to discover the habits of Paris people and how they perceive their own city. Thanks to rich commentaries, you will discover the history of the monuments you will see along the tour: the Notre-Dame de Paris Cathedral, the Opéra Garnier, the Louvre Museum, the Orsay Museum, the Eiffel Tower or the Arc de triomphe. While visiting the main neighborhoods of Paris, you will admire the architecture of Paris that evolved along the years, and you will find your bearings there.
Children will love to listen to the story of Lulu and Maurice the dogs which will show them around Paris via adapted commentaries. They will tell them about their dog life in Paris where they are well received. They will tell them about the history of the city through anecdotes about the dogs of famous figures. This two hour Paris tour will allow them to see the city in a fun and lively way.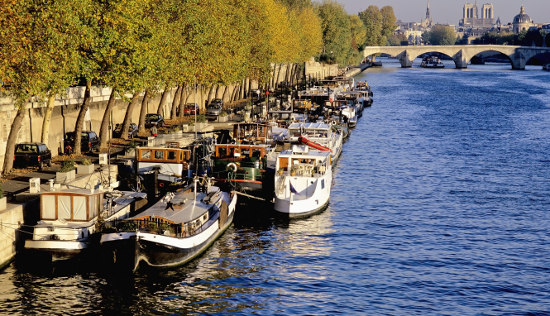 Seine river
At the foot of the Eiffel Tower, step aboard for an hour-long musical cruise along the Seine with an audio guide. Marvel at the amazing architecture of the heart of Paris's most prestigious monuments lining the banks of the Seine: the Louvre Museum, Notre Dame Cathedral, the Orsay Museum, the Conciergerie, etc. Relax on the fully-glassed boat with terrace, and be captivated by this river trip among Parisians who walk and cycle beside the river as you glide by.
Thanks to your priority access, you can skip the line and speed up by elevator to the 2nd floor of the Eiffel Tower, Paris's most unmissable monument. Built by Gustave Eiffel for the Universal Exhibition in 1889, it is 1,063 feet high. Take in the magnificent 360°views of the city and explore this iconic monument at your own pace.
Your excursion will end at the Eiffel Tower.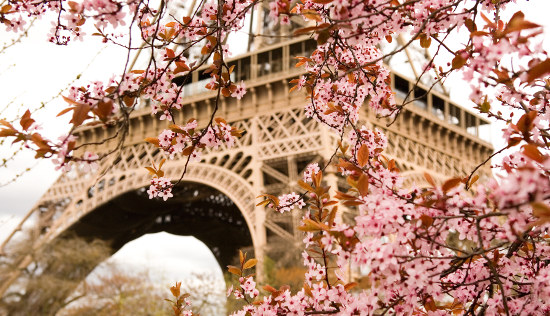 The Eiffel Tower
Please note :
The Seine river cruise ticket is given inside the coach upon the departure of the tour.
The itinerary of the tour is subject to be modified, it depends on the date and departure time. When the tour ends with the Seine river cruise. You have the possibility to do it later (Port de la Bourbonnais, Bateaux Parisians company, in front of the Eiffel Tower. Departure every hour until 9.30pm).
The tour is not a guided one: the hostess will not tell you anything about monuments.
The skip-the-line access is subject to the Eiffel tower procedures: The Vigipirate plan, the security control or an unforeseen crowd can slow down the entrance.
Available languages for city tour commentary: French, English, Spanish, Italian, German, Portuguese, Japanese, Mandarin, Russian, Korean
Commentary for children available in: French, English, Spanish