Ganztägige geführte Tour durch das Schloss Versailles und die Trianone mit Vorrangigem Zugang in Kleingruppen, Mittagessen inbegriffen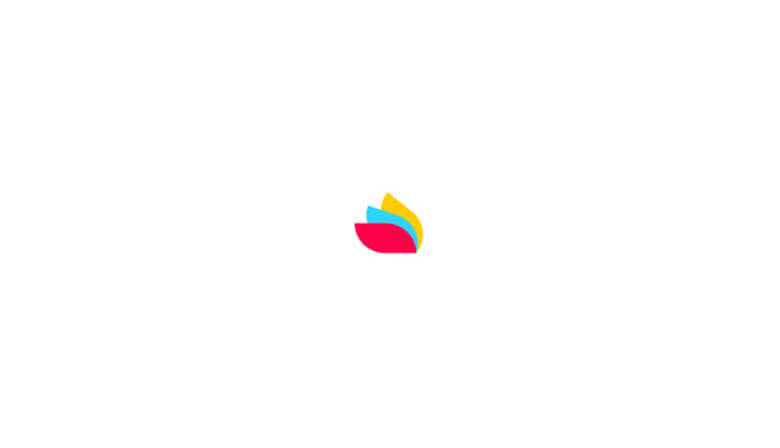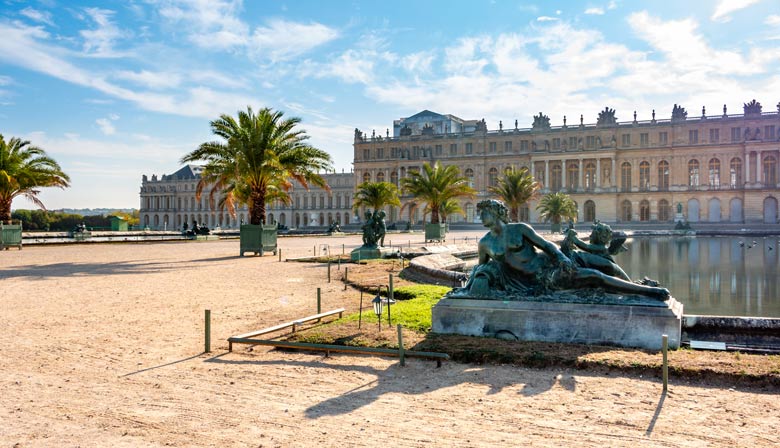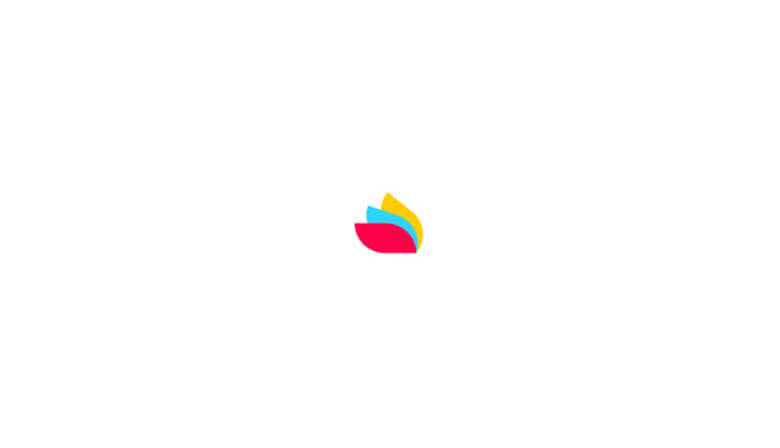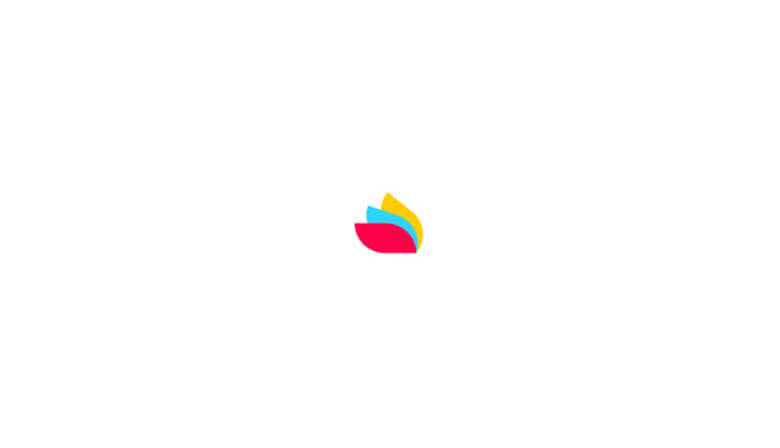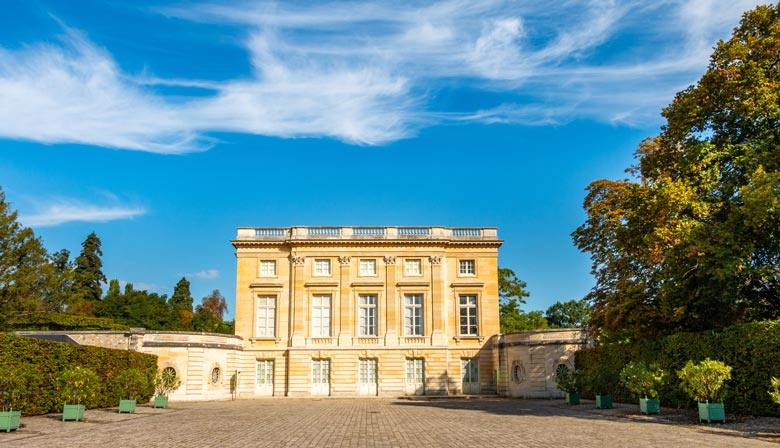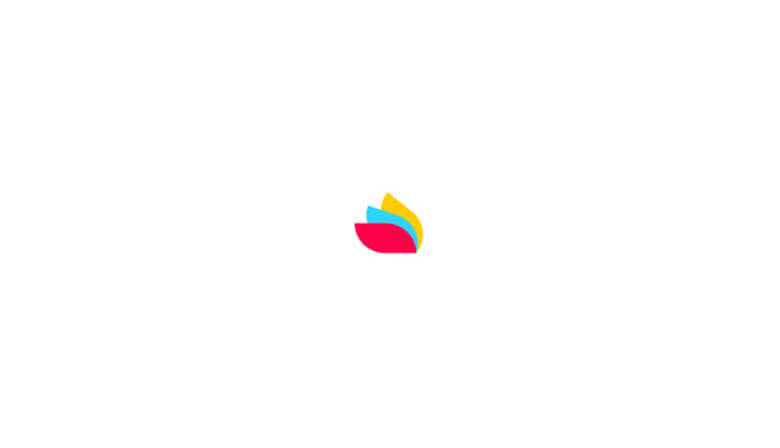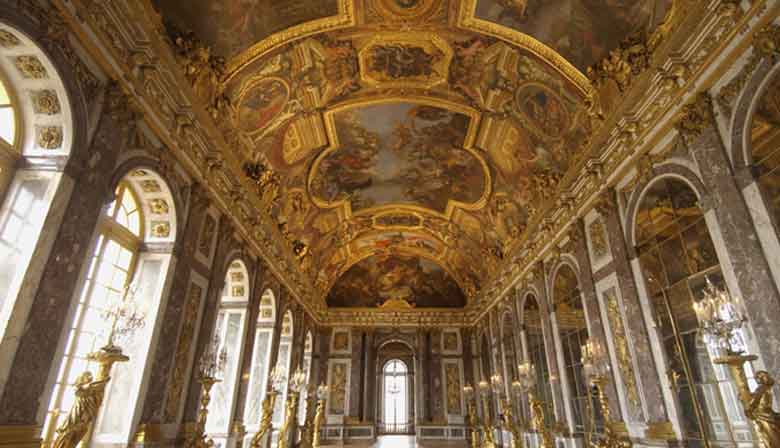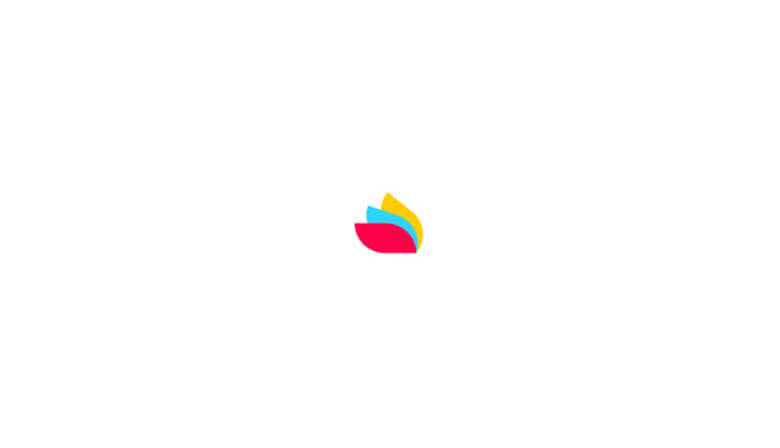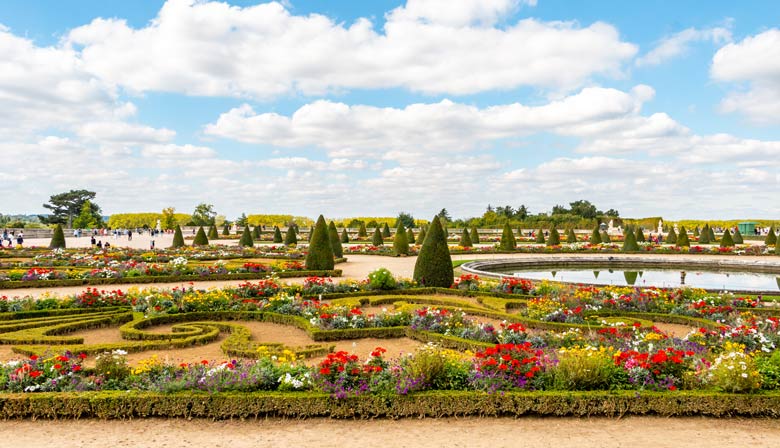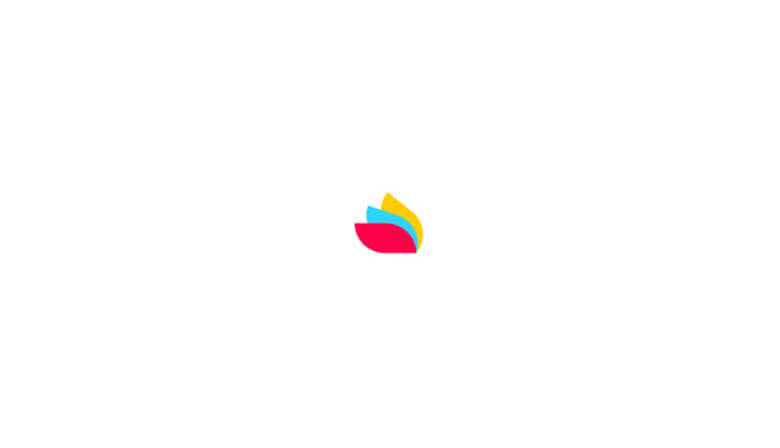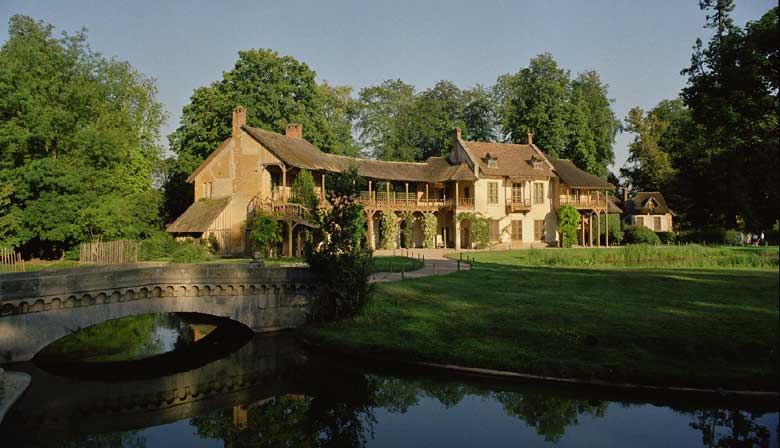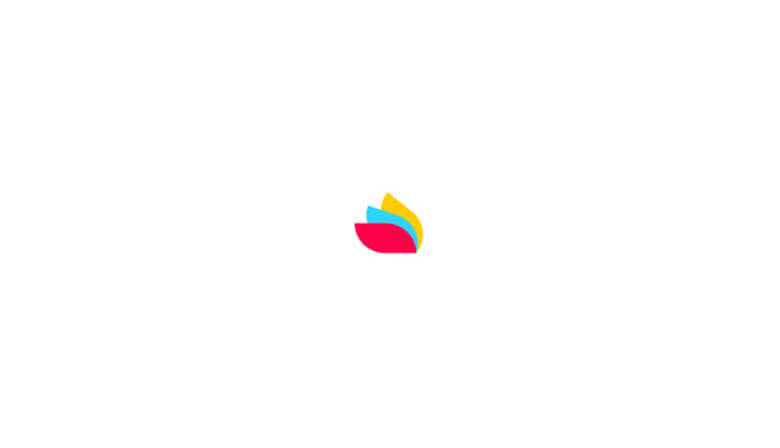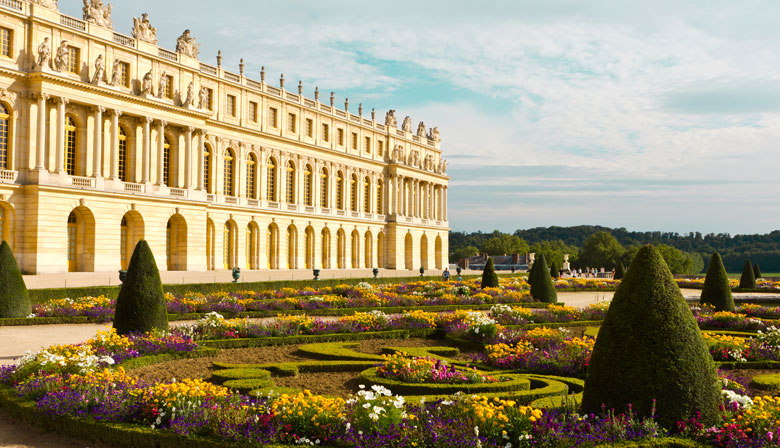 DIE STÄRKEN
Lunch in an old farmhouse in the gardens of Versailles
Exciting guided tour of the Palace of Versailles and the Trianons
Discovery of the incredible setting of the Queen's Hamlet
Exceptional day at the Versailles Estate
Excursion available in a small group or on private basis
The Palace of Versailles was the residence of three kings of France: Louis XIV, XV, and XVI, from 1682 to 1789. Your guide will accompany you throughout the day as you discover the majesty of the Palace of Versailles and its most beautiful rooms. A symbol of royal power, admire the decoration, the palace's Baroque architecture, its works of art, and antique furniture. After your tour, spend time exploring the beautiful formal gardens at your own pace before enjoying lunch in a restaurant near the Grand Canal. In the afternoon, discover another part of Versailles on a tour of the Small and Large Trianons and the Queen's Hamlet, created especially for Marie Antoinette and located in a distant and peaceful corner of the grounds.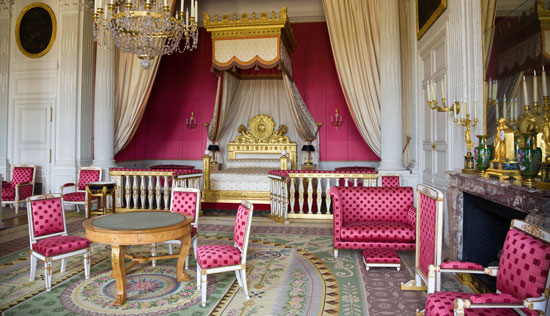 Visit the Royal apartments
Set off from your Paris accommodation at 8 am for the Palace of Versailles. Relax during the minibus journey and listen to the first part of your guide's commentary about the history of the Palace of Versailles,which consists of more than 700 rooms! Follow your guide and head straight of the front of the line to see the Palace of Versailles's most beautiful rooms: the King's Apartments, with seven sophisticated salons, and the Queen's Apartments. You will also visit the magnificent Hall of Mirrors, a place to see and be seen, designed to amaze visitors to the Sun King with its marble decoration and gilded bronzes.
After an hour and a quarter of visiting time, explore Versailles's stunning gardens at your own pace and admire its artworks, fountains, pools, flowerbeds, and trees.
After your walk, enjoy lunch at the "La Petite Venise" restaurant in a peaceful spot right in the heart of the palace's grounds, near the Grand Canal.
Menu restaurant "La Petite Venise"*

Fresh starter of avocado, mango and sesame
**
Rigatoni alla Norma, tomato sauce, fried eggplants, Scarmoza
**
Molten chocolate cake, passion sauce and vanilla cream
**
Water
1 glass of red wine of Pays du Gard or white wine on request
Coffee or Tea
* Example of menu, subjet to modification
Menu* in private basis tour at "La Petite Venise" restaurant
Starter at choice:
Cold seasonal vegetable soup
Arugula salad with Parmesan cheese
**
Main course at choice:
Poultry with sundries tomatoes, shoot of spinash, risotto al salto
Cod, squid and zucchini tempura, mayonnaise and aurora sauces
Spaghetti made with eggs and the Chef's tomato sauce baked in the oven
Risotto of the day
**
Dessert at choice:
Chocolate fondant, vanilla Madagascar ice cream
Fruits Salad
Strawberry and basil tartar, pistachio sponge cake
**
Drinks:
Coffee or Tea
1/4 bottle of mineral water
1 glass of red wine du Pays de Gard
* Example of menu, subjet to modification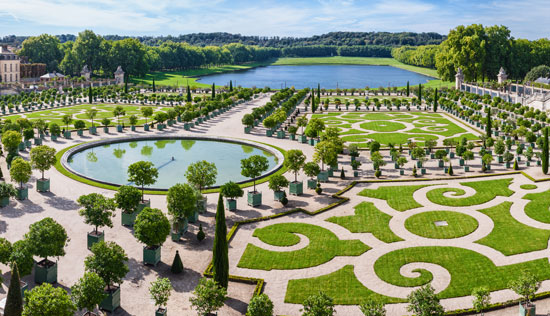 The beautiful gardens of Versailles
After lunch, your guide will take you on a 1 hour 30 minute tour of the royal family's secondary residences. Visit Louis XIV's palace, the Grand Trianon. This pink marble palace is surrounded by picturesque gardens and pools, making it one of the most elegant of all the buildings at Versailles. See the small apartment where Emperor Napoleon Bonaparte spent time after his divorce from Joséphine de Beauharnais. He restored the building and stayed there on several occasions with his wife, the Empress Marie-Louise. Enjoy a self-guided visit to the Small Trianon, Marie Antoinette's boudoir, and the Queen's Hamlet. Like a small Normandy village, the Hamlet is home to 12 cottages, a lake, rivers, and a farm. It was Queen Marie Antoinette's favourite place; she would come here with her children and friends to experience the charm of country life and to amuse herself.
Return to Paris. Arrival scheduled for around 4 pm.
Please note:
Important: Closing of the Queen's State Apartment for renovation works. From April 1st, the tour changes : the Queen apartments will reopen, you will be able to visit them again.
In Winter: ride the mini train across the gardens to the Trianon/ In Summer: walk through the gardens to the Trianon
Flat shoes are highly recommended (parquet flooring in the palace's rooms and cobblestones in the courtyard)
Strollers are not permitted in the palace or the Trianons
Excursion not recommended for those with walking difficulties or reduced mobility: it includes around three hours of brisk walking
The skip-the-line access is subject to the Versailles Palace procedures: The Vigipirate plan, the security control or an unforeseen crowd can slow down the entrance
On-site visit duration: 6h
The price includes:
Minibus transfers to and from your Paris accommodation
Services of a driver tour guide, with commentary through individual headsets
Priority access ticket to skip the line at the Palace of Versailles (Royal Apartments and Hall of Mirrors), the two Trianons, the Queen's Hamlet, and the gardens
Lunch at the "La Petite Venise" restaurant (drinks included)
Im preis inbegriffen
Services of a driver tour guide
One menu for adults and children
Priority access ticket at Versailles
Los geht's
Buchen Sie Ihre Tour
1. Legen Sie Ihre Kriterien fest
Datum
Ausgewählt
Sonderangebot
Nicht verfügbar
2. Wählen Sie Ihre Tour
Ganztägige geführte Tour durch das Schloss Versailles und die Trianone mit Vorrangigem Zugang in Kleingruppen, Mittagessen inbegriffen
Full Day Guided Tour to the Palace of Versailles and Trianons in a Private Group, Lunch included
1 private führung x 1 350,00 €
Cancellation fees : Kostenlose Stornierung bis 3 Tage vor Beginn der gebuchten Leistung. Nach Ablauf dieser Frist werden die folgenden Gebühren erhoben: 2 Tage vor der gebuchten Leistung: 50 % des Preises der Leistung 1 Tage vor der gebuchten Leistung: 100 % des Preises der Leistung
Es ist für alles gesorgt
Vorbereitung der Tour
Adresse: Hotel Pullman Paris Eiffelturm 18 avenue de Suffren
75015 Paris, Frankreich Treffpunkt beim Restaurant Le Frame
8:15 Stunde(n)
Adresse: Hotel Pullman Paris Eiffelturm 18 avenue de Suffren
true
Organisiert von PARISCityVISION
Code: VTM