There are an incredible 50 wine appellations from Nantes to Blois, a distance of approximately 170 miles. In fact, the Loire Valley is the third largest wine-producing region in France. There, wine production is as diverse as the vegetation that grows along the banks of its famous river, the Loire. Varying climates and soil properties make for a wide range of flavors.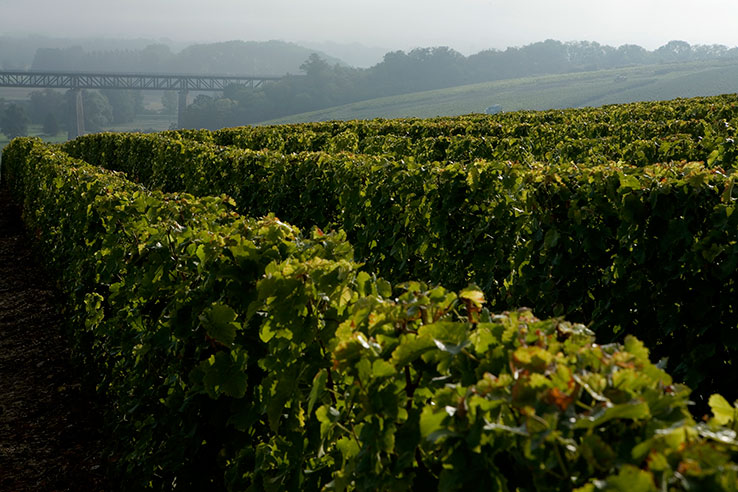 A Region Overflowing with Wine Appellations
It's important to check opening times if you plan on visiting a winery. Almost all producers welcome visitors for a wine tasting or to take a tour of the winery.
The Loire Valley vineyards cover an area of approximately 65,000 hectares (160,000 acres). Among the grapes cultivated, 23% is used for producing red wine, 13% for sparkling wine, 23% for rosés and 41% for white wine.
Famous Wines
Among some of the most well-known wines are Reuilly and Quincy (from the Bourges region known for its dry whites) as well as internationally famous ones such as Pouilly Fumé and Sancerre. There's also Vouvray (also available as a sparkling wine) near the town of Tours. Red wine amateurs will no doubt appreciate Chinon and Saumor from the Loire Valley region. Why not go for an Anjou rosé or a sweet Muscadet from the region of Nantes? Of course, all this wine must be drank in moderation!
Wine Cellars Near the Châteaux
Several hundred wine cellars can be visited where tours and tastings are proposed. That said, don't hesitate to go straight to the producer! Châteaux visits may also include tastings that will surely titillate your palette. For example, at Château de Chenonceau, one can taste rosés, whites and reds from the Cave des Dômes.
Winemaking is integral to the Loire Valley and its gastronomic and cultural heritage. And wine-tasting is essential on any visitor's trip. What better way to get familiar with France and its history than to taste its regional wines?