5 Ways to Relive Your Favorite Romantic Movie Cult Scenes filmed in Paris
Paris has forever inspired writers, poets, and artists. Filmmakers cannot be ignored as the City of Lights welcomes each year more than 900 film shootings in some 5,000 Parisian settings. According to Paris's Mission Cinéma, at least 10 different film shootings take place during any given day in the city! It goes without saying that romantic movies are in the lead, especially foreign film productions for which the French capital incarnates romanticism at its best. For St. Valentine's Day, don't hesitate to have fun with these film references and follow in the footsteps of your favorite movie stars to offer your loved one a film-worthy St. Valentine's Day!
Dance at Gégène's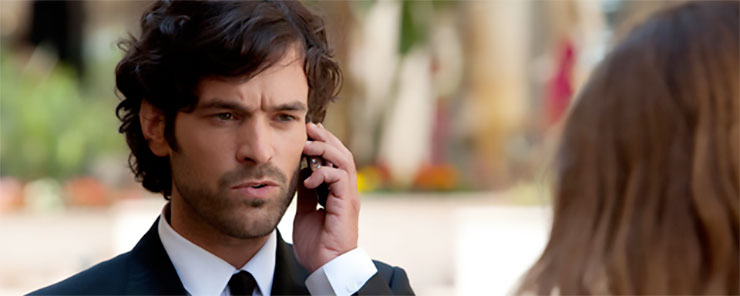 In the cult film Arnacoeur, actor Romain Duris tries to seduce the beautiful Vanessa Paradis. He invites her to dinner at an empty restaurant where he reenacts the mythic dance scene from Dirty Dancing, another romantic cult movie, on the dance floor. The good news is that despite the storyline taking place in the south of France, the movie was filmed near Paris on the banks of the Marne at what the French call a "guinguette." Chez Gégène (162 bis quai de polangis at Joinville-le-pont) perfectly embodies the typical open-air café ambiance with moules-frites on the menu (mussels and fries) and checkered tablecloths. Why not make a reservation so that you can have your own personalized version of a romantic evening out à la Arnacoeur?
If not, then pick a different deserted place and focus on the dance moves: several classes and private lessons are offered in Paris where dance choreography can be learned in just a few hours. Go ahead and call a dance school specialized in weddings like Atelier 3 (3 rue de Popincourt) where Stéphanie will be more than pleased to help you work on swaying your hips in time to the music!
Play Out a Steamy Reunion at the Raphael Hotel

Wes Anderson's short film, Hotel Chevalier, created as a prologue to the film The Darjeeling Limited, zooms in on the reunion between two lovers in a hotel room where a flood of curbed emotions burst forth. Even with little dialogue, viewers feel the complexity and the force of the relationship that unites the two lovers. The short film was shot at the Raphael Hotel, a 5-star luxury hotel located in the 16th arrondissement in Paris, a veritable treasure. If your budget allows it, take your loved one there to enjoy the panoramic view from the hotel room balcony, just like Jack Whitman did in the film! However, if the view of Paris as seen in the film turned out to be disappointing, the reality is entirely something else! Even the most budget-tight will choose for a panoramic view from a 7th floor balcony (17, avenue Kléber 75116 Paris, room starting from €310.)
Live out l'Ecume des jours at the Saint-Ouen Ice-Skating Rink
For many, l'Ecume des jours by Boris Vian is a cult book whose main character, Colin, is the type of guy that most girls dream about. For Saint Valentine's Day, why not act out the same, now-classic scene in Michel Gondry's film where Colin (Romain Duris) asks for Chloé's (Audrey Tautou) hand in marriage at the Saint-Ouen ice-skating rink?
Address: 4 Rue Docteur Bauer.
Feel the Lyricism of Midnight in Paris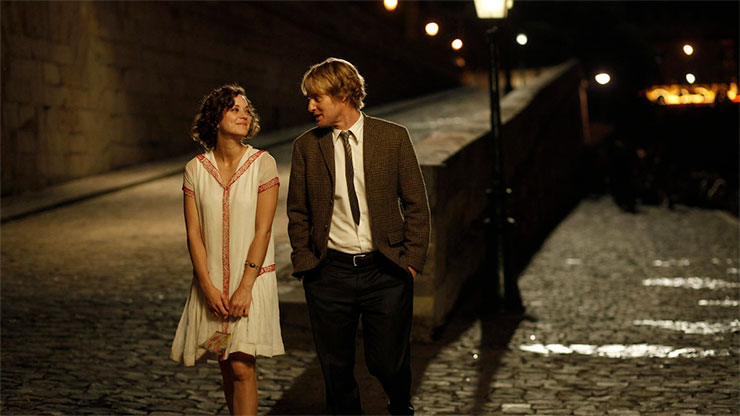 In Woody Allen's film, Midnight in Paris, leading character Gil (Owen Wilson) falls in love while discovering Paris and its charm. A romantic, bohemian, and literary Paris is oh-so-lovely to discover with someone, especially while walking along the banks of the Seine conducive to lighthearted conversation and languid silences. Just like Gil, take time to rummage through the bookseller stands that spread out for more than 3 kilometers, bargain-hunt at the Saint-Ouen flea market, dine at the Art Nouveau restaurant, Aux Lyonnais (32, rue St. Marc, 2nd arrondissement), that served as backdrop for the film's nightlife scenes or have a rest on the steps of the north door of the Saint-Etienne-du-Mont church at the Abbé-Basset Square until you hear the clock strike midnight...If Gil waited there for the horse-drawn carriage that took him to Hemingway, Fitzgerald and Dali, it could also be the best place for a taxi to pick you up and take you to a show or to the Hotel.
Play out Madison's scene in Bande à Part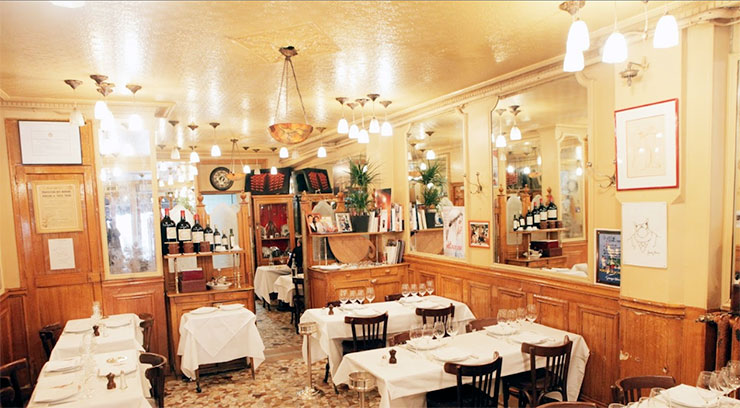 In the film Un Week-End à Paris, a sixty-something couple goes on their second honeymoon in Paris. From sightseeing to quarreling, the flame is reignited and the two lovers play out a famous scene from French cinema -- Madison in Bande à Part by Jean-Luc Godard -- that took place near the Parisian bistro Joséphine Chez Dumonet (117 Rue du Cherche-Midi, 6th arrondissement). If your day shifts from sightseeing to bickering and back again, why not try enacting this scene as a way to make up over dinner for two amid 1920s decor? A well-chosen wine and Madison's dance number revised on YouTube will guarantee a fabulous time!