Romantic evening in Paris: spend an idyllic evening
Are you looking to offer your partner an unforgettable evening of romance in Paris? There is simply no better destination than the city of love to show your commitment. From dusk to dawn, we've taken care of everything so you can spend the most romantic of nights in Paris. Come and see for yourself !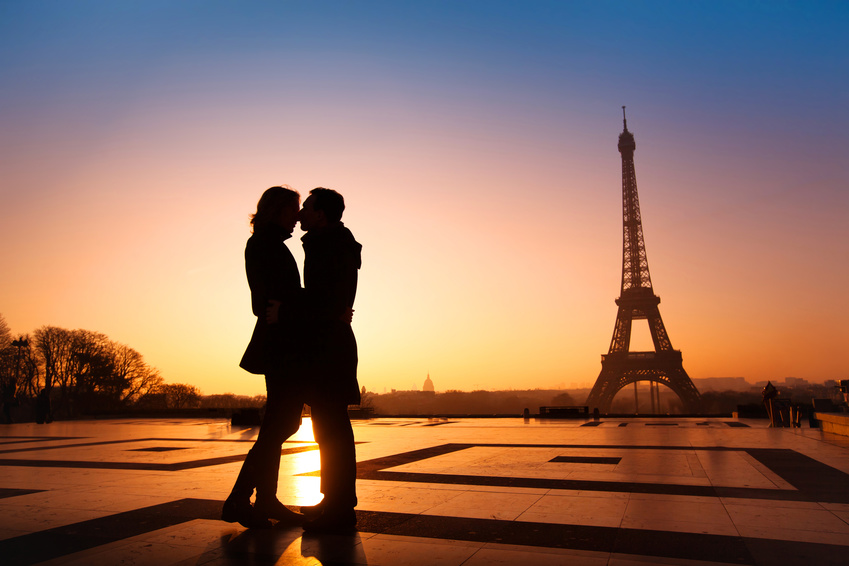 The perfect apparel for an elegant Parisian evening
A romantic evening in Paris is a chance to experience true magic with your other half.
Be sure your clothes match the occasion! A tuxedo for men, a cocktail dress for women, and an intoxicating scent for each—be sure to cover each and every detail. You are in the world's fashion capital, after all!
Above all, the success of your romantic evening depends on you. And the most spectacular view your soul mate can even imagine is you looking your best.
Dinner, an essential part of any romantic evening
A romantic dinner is the overture to a successful evening in tête-à-tête. It sets the mood for the rest of the evening, so it must be perfect! Seize this moment to truly connect as a couple, without speaking about serious matters. Think of it as a poetic moment of shared laughter, miles away from your daily hustle and bustle. Let yourselves be enchanted by the magic of Paris.
The choice of restaurant is paramount.
Our advice for high romance: a dinner cruise on the Seine river. Gaze out at enchanting views as you admire a Paris evening in all its splendor while tasting a gourmet dinner set to concert music.
Is there any better way to treat all five of your senses?
A fantastic show for a romantic evening like no other
After a romantic dinner, your Paris evening has only just begun. Think big! Keep the evening going with a stunning show for two and make your romantic evening a spellbinding experience. Form new memories and strengthen your relationship's bond.
Paris, the city of love, offers you more options than you can choose from. Lyric operas, ballets, musicals, cabaret shows—choose according to both of your interests for shared enjoyment.
For a surefire success, choose the Moulin Rouge, where you can attend a show at 9 p.m. or 11 p.m., depending on your dinner plans. Come see a magical show with the French Cancan, features, and rhinestones! The show appeals as much to men as it does to women.
A dream hotel to finish off the evening right
As the lights dim on your show, return to your hotel where you'll find a luxurious room where you can continue your evening alone in the perfect setting.
Once again, you'll have a wide choice of romantic hotel rooms in Paris.
Consider a Jacuzzi, which can offer a sensual end to your romantic evening.
We must admit we find the Lovez-vous suite at the Seven Hotel Paris (four stars) particularly irresistible. It's nothing short of cloud nine for a lovers' retreat.