Clandestine Love: The Top 5 Secret Places in Paris
Romeo and Juliette, Tristan and Iseult, Rodrigo and Jimena...some of the greatest love stories were kept hush hush! Even if lovers can now display their love in public, a little bit of mystery goes along way and might even help stir up the passion in a long-term couple. Saint-Valentine's Day is the perfect occasion to surprise your loved one by planning a secret getaway. No need to plan something outrageous or incredibly complicated; the unknown and the unusual lurks on every corner of the streets of Paris. Here are just a few ideas to get you started on planning your night out between lovers!
An Air of Mystery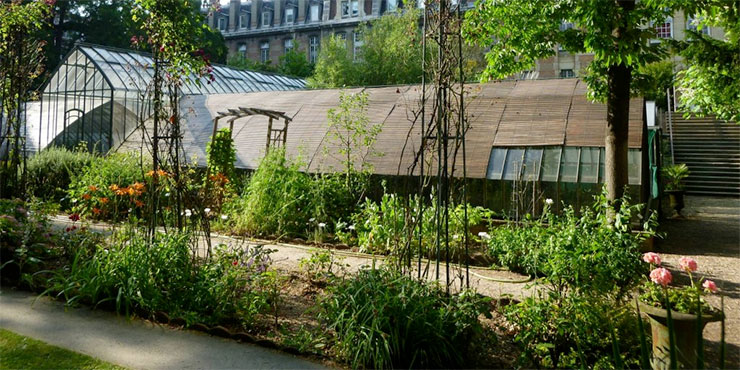 Imagine this scenario...
Set up a rendezvous with your loved one at the end of the day in a secret garden and there leave an enigmatic note with an address and the instructions to find you there. As for the meet-up location, you could choose the poetic Récamier Square in the 7th arrondissement on a dead-end street; the Saint-Gilles-Grand-Veneur Garden in the Marais district where a passage on 12, rue Villehardouin and Rue Hesse lead you to the garden; or even the unknown botanical garden at the Paris Pharmacy campus where one may enter unseen and unknown via 4, avenue de l'Observatoire. Follow an alley until, on the left, you see the garden where you and your loved one can stroll incognito without fear of running into possible enemies or rivals...
A Bar with a Secret Entrance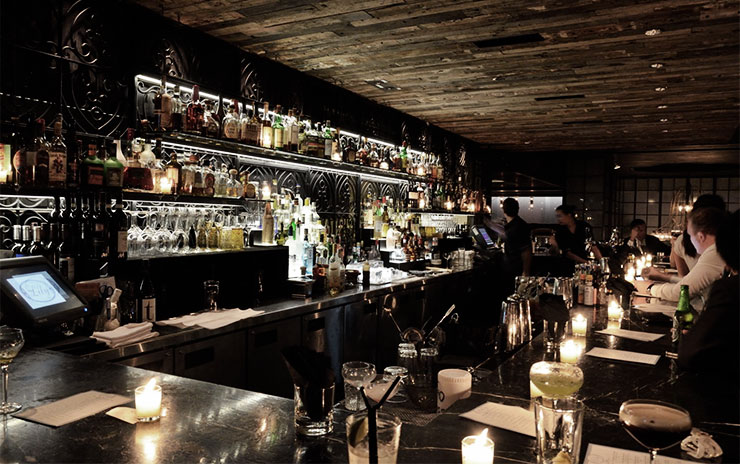 If going out for a drink on Saint Valentine's Day seems ordinary than you haven't yet been to this bar on 5, rue Sedaine in the 11th arrondissement. Behind Da Vito's, a typical pizzeria that Italian cuisine lovers flock to, lies a fabulous speakeasy bar, inspired by the American prohibition era when alcohol flowed clandestinely behind ordinary-looking storefronts. To get to this Parisian moonshiner, you'll have to go behind a large wooden door, cross the storage room and push through an imposing black door...exactly what you need to lead your Valentine to think you're a secret agent! There you'll find an art deco bar with retro cocktails, a chill ambiance that will take you back in time far from probing looks...
A Midnight Dip in Paris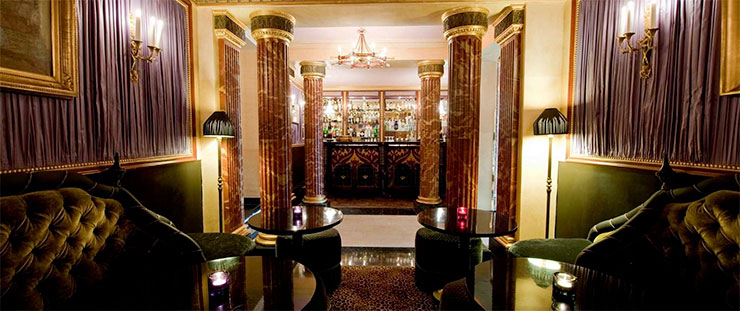 Looking for something a little more "select?" What about taking your Valentine to an underground pool where under stone vaults you'll both enjoy a massage before relaxing in the pool for an hour and a half? From there, head to the bar for some champagne -- an excellent way to begin the night out and to cut yourselves off from the rest of the world! For those who want the pleasure to last a bit longer, the smallest 5-start hotel in Paris is also Oscar Wilde's last residence that regularly welcomes the most famous celebrity couples looking for a discreet place to stay. The Hôtel has small, thematic rooms (18th century, Japanese, leopard print...) and a few suites. Cost: €200 for the massage-pool session (by reservation only at 01 44 41 99 00) and at least €380 a night for a "mignon" room and breakfast.
L'Hôtel, 13 rue des Beaux-arts, 75006 Paris.
An unexpected dinner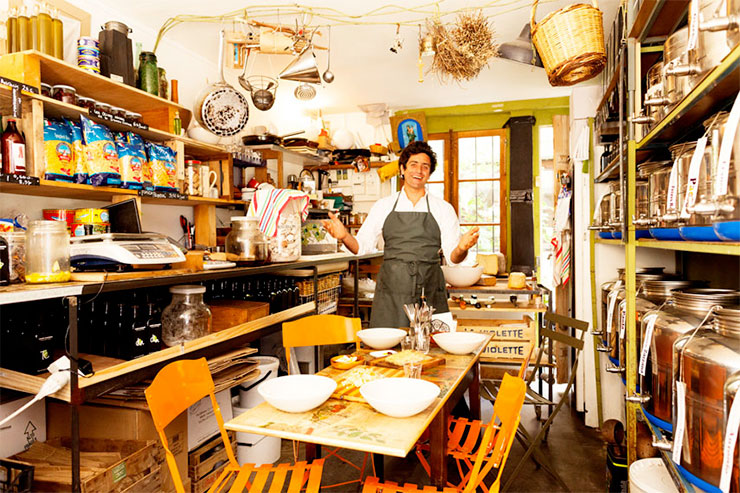 © Todd Selby
When it comes to appetite, a little bit of mystery will certainly sharpen your senses! And Paris, a city that is bursting at the seams with "secret" restaurants," is the perfect place to enjoy a memorable Saint-Valentine's Day meal. By "secret" we mean guesthouses inspired by Anglo-Saxon supper clubs where the menu, your fellow restaurant-goers and even the place where you'll eat remain a mystery until the last minute! What's even better is that the dishes are elaborated by passionate cooks who are more than happy to exchange with their guests -- little by little, your desire to eat fabulous food melds with a convivial ambiance! For an authentic, collective experience, online reservations can be made on sites like voulezvousdiner.com, vizeat.com or dinedong.com.
If you prefer to get your money's worth and a cozier ambiance, you can opt for an intimate dinner for two at La Tête dans les Olives, an olive-oil boutique where exceptional Sicilian products can be tasted as well as orange salad, salted ricotta, mint-flavored carrots and a wide selection of olives that will no doubt satisfy your hunger in an intimate environment conducive to awakening new desires.
€150 for two, wine not included (customers are encouraged to bring their own wine) at 2 rue Sainte Marthe, 75010 Paris.
A Top-Secret Rendezvous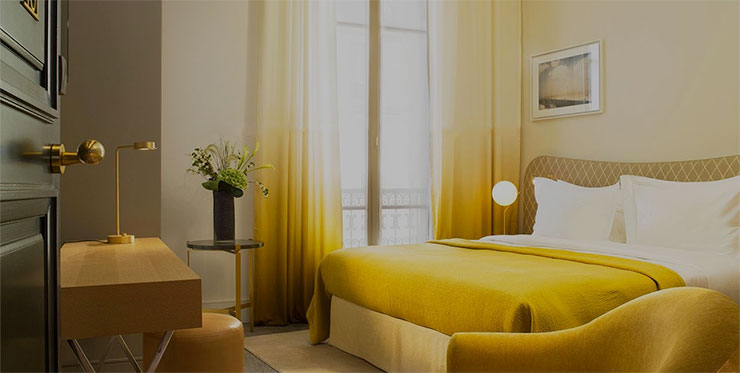 Secret rendezvous often rhymes with hotels...the idea sounds fun but perhaps you're not keen on going to a place that's not really reputable. If you want to hold onto the secret spirit without neglecting quality, your Saint-Valentine's Day can be spent -- literally -- in luxury in a charming room at an interesting price. The website Day Use has a selection of chic and discreet Parisian addresses for daytime rendezvous. Tip: choose a neighborhood where you don't often go and just to ham up the dramatic effect, don't hesitate to enigmatically inform your other half where you'll be meeting up!
www.dayuse.co.uk, starting from €79 per day.