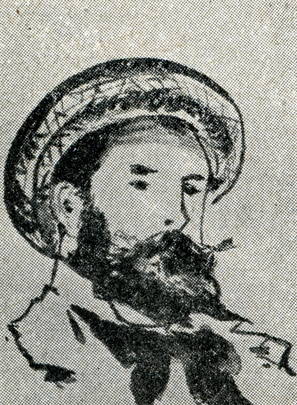 First name: Oscar-Claude
Last name: Monet
Born: 14 November 1840
Place of birth: Paris, France
Died: 5 December 1926 (aged 86)
Nationaltity: French
Famous Works: Impression Sunrise, Water Lilies, Japanese bridge
Claude Monet is a French painter known for his significant contribution to the Impressionist art movement. Born in Paris on November 14, 1840, he spent his childhood in the city of Havre (Normandy) where his family moved when he was five years old. Monet developed his passion over time, starting with caricature and then, encouraged by his father, painting, which he studied in Paris in 1859 at the Swiss Academy. Monet's military service in Algeria in 1861 cut short his studies but he nonetheless continued to experiment with different artistic forms. Forced to return to Paris in 1862 following an illness he contracted (pleurisy), Monet met the Swiss painter Charles Gleyre and also worked with Alfred Sisley, Auguste Renoir and Frédéric Basille who all become his close friends.
During the second half of the 1860s, Monet painted in a style reminiscent of Edouard Manet. As he developed his own style, Monet faced some financial difficulties; despite the success of The Woman in a Green Dress (La Femme en robe verte) that immortalizes Camille Doncieux, whom he married in 1870, no art gallery would expose his work. Monet thus went to London at the same time the Franco-Prussian War broke out and there he met the art dealer Paul Durand-Ruel who would buy his works and help in making Monet's impressionist paintings known.
A small part of the future impressionist group -- Monet, Manet and Renoir -- met up in 1872 in Argenteuil where the movement's very first work, Impression, Rising Sun (Impression, soleil levant), was produced and which later gave its name to the movement. This painting was exhibited to the public during the first impressionist exhibition in 1874. This year would indeed mark the height of the impressionist movement and would define Monet as one of its creators. Despite criticism, the impressionists would produce six exhibitions until 1882. And Durant-Ruel's continual purchases would allow Monet to live a decent life without having to participate in official art fairs.
Monet finally moved to Giverny with his partner Alice Hoschedé in 1883 along with her six children from a marriage to Ernest Hoschedé and with two children from Monet's marriage (the youngest never knew his mother who died in labor in 1879). Giverny was a veritable haven for Monet. Despite numerous trips around France to gather inspiration, he bought the Giverny house and grounds in 1890; there the gardens would inspire him to create paintings that are today extremely famous such as the White Water Lily series (les Nymphéas). Monet died in his home at Giverny on December 5, 1926, surrounded by his family. Following his death, the Money Foundation was created to maintain the grounds and open it to the public.
The best way to discover the history of the artist and Monet's paintings is through one of the several Giverny tours that PARISCityVISION offers. We will show you around the top things to see in Giverny such as Monet's house and gardens and the Giverny Museum of Impressionisms.