Artistic performances and songs about the Moulin Rouge
The Moulin Rouge provoked numerous artistic interpretations. Thousands of tourists who visited the 18th district took photos of the cabaret's architecture. Ever since its creation, artists have appreciated the cabaret and have often tried to represent the life that took place there. At a time when photography was just beginning, posters that promoted the cabaret were considered to be veritable works of art that were then diffused throughout the world and that, ultimately, helped to make its reputation go international.
Moulin Rouge Posters
Two master poster artists were commissioned by the Moulin Rouge: Jules Chéret (1836-1938) and Henri de Toulouse-Lautrec. The atypical post-impressionist painter and silhouette lithographer created posters that are still printed today, especially for those who wax nostalgic about the bohemian era. Among his most famous French Cancan posters is a portrait of the dancer nicknamed "La Goulue." Toulouse-Lautrec also painted scenes of life in and around the Moulin Rouge, paintings that are not only worthy of their artistic valor but which document daily life at the cabaret.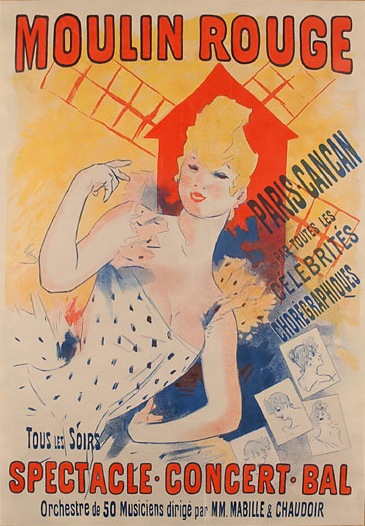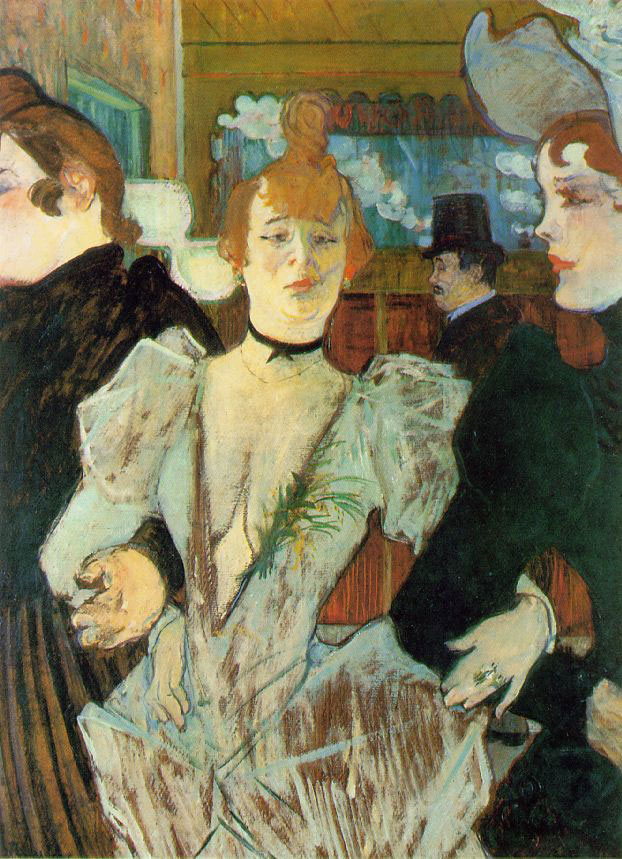 The Moulin Rouge and the 7th Art (Painting)
Many films have drawn inspiration from or explicitly used the Moulin Rouge as their main subject, most notably the 2001 film Moulin Rouge by Baz Luhrmann starring Nicole Kidman and Ewan McGregor. The musical comedy retraces the beginnings of the cabaret in a bohemian and glamourous Parisian setting with modern remakes of upbeat songs.
Another film entitled Moulin Rouge (1952) recounts the life of painter Henri de Toulouse-Lautrec and is directly linked to the cabaret.
More recently, Woody Allen's film Midnight in Paris starring Owen Wilson revisits the Moulin Rouge in the 1920s.
There's also the film French Cancan directed by Jean Renoir, the painter Auguste Renoir's second son who, in his 1954 film, imagined the story behind the creation of the Moulin Rouge by a certain Henri Danglard, played by Jean Gabin.
Singing About the Moulin Rouge
It's impossible not to mention the song Moulin Rouge by Juliette Gréco, "Moulin des amours tu tournes tes ailes, au ciel des beaux jours moulin des amours."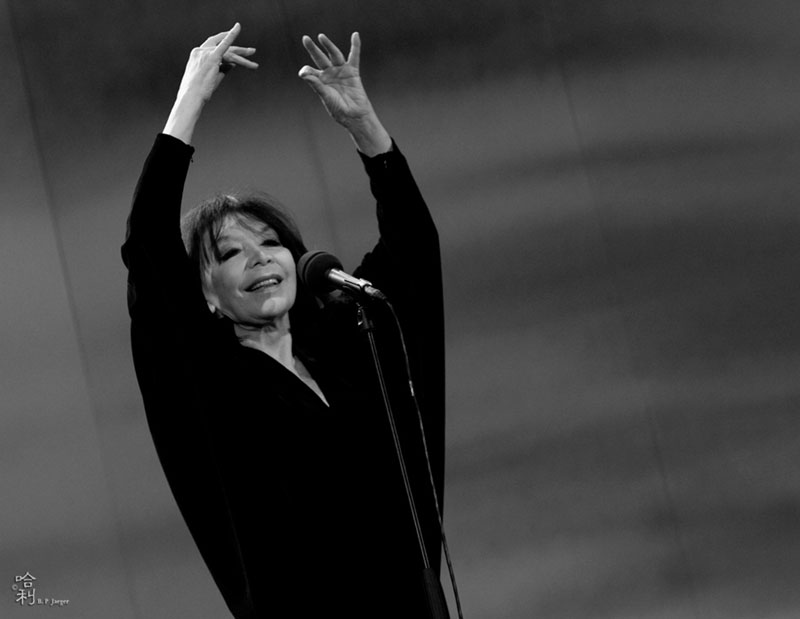 The Moulin Rouge's reputation is not a done deal. Founded in 1889, the cabaret has gone through decades without hardly looking a day older (except for a fire in the 1910s). The cabaret continues to inspire artists across the board. An icon of the capital and a major tourist site that's not to be missed, the Moulin Rouge will persist as an artistic reference for decades to come.