Orsay Museum : opening hours and busy times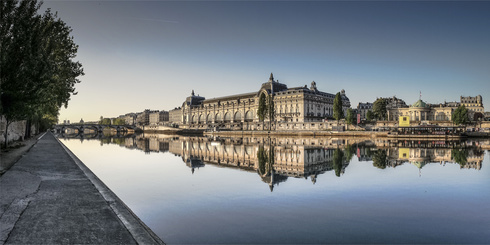 Orsay Museum: opening days and hoursLocated in an old train station from the 20th century, the museum is home to the largest collection of Impressionist and post-Impressionist paintings in Europe and the world, with masterpieces by Degas, Courbet, and Monet.
Discover our tips for getting the best out of your visit to Orsay Museum: opening ours and closing days, practical tips for avoiding peak hours.
Orsay Museum opening hours
Don't pick the wrong time or day to come admire Impressionist paintings in this remarkable institution.
Opening days and hours
The museum is open all year round from 9:30 AM to 6:00PM, five days a week:
Tuesday
Wednesday
Friday
Saturday
Sunday
Night-time visits are organized every Thursday, allowing you to enjoy extended hours at the Orsay Museum: the institution is open from 9:30AM to 9:45PM on those days
Closing days:
Please note: the museum is closed every Monday throughout the year, as well as for two annual holidays: May 1 and December 25.
Peak hours and calm days
Peak times and days at the Orsay Museum
The Orsay Museum is generally most crowded on Tuesdays and Sundays, regardless of the time of day: whether in the morning or the afternoon.
To enjoy a quiet visit to the Museum, aim for a Wednesday or Friday, whether in the morning or the afternoon.
If you work on those days, you can choose Thursday's extended evening hours. The Orsay Museum is more quiet in the late afternoon and early evening: plan a visit on a Thursday after 6PM!
Discover the most beautiful works of art in record time
Having trouble finding a time to visit the Orsay Museum that works with both your schedule and its opening hours, when there are so many activities to take part in, monuments to discover, and excursions to join?
Focus your visit on the most famous paintings, the masterpieces that can't be missed. Among the most famous paintings in the museum, we suggest Gustave Courbet's The Origin of the World, Bal du Moulin de la Galette by Auguste Renoir, and Vincent Van Gogh's Self Portrait.