Art Works at the Palace of Versailles
Art works at the Palace of Versailles The collections of the Palace of Versailles museums are far more important than you might guess. In addition to works of art like the paintings and sculptures that comprise its decor, there are also frescoes and furniture which attest to the incredible craftsmanship of 17th- and 18th-century artisans.
Works found in the palace
There are more than 60,000 works of art in the Palace of Versailles, including these three pieces you simply cannot miss.
The Coronation of Napoleon
The Coronation of Napoleon by Jacques-Louis David is an important painting in the history of France. The ceremony affirming Napoleon Bonaparte's consolidation of power took place on December 2, 1804. The image depicts the emperor crowning his wife Josephine as Pope Pius VII watches as a bystander. To avoid the mistake made by Charlemagne, who was crowned by the pope in 800, Napoleon used this gesture to demonstrate his supremacy over the Vatican's power. The painting displayed at the Palace of Versailles is a copy created by Georges Rouget. The original can be seen at the Louvre Museum in Paris.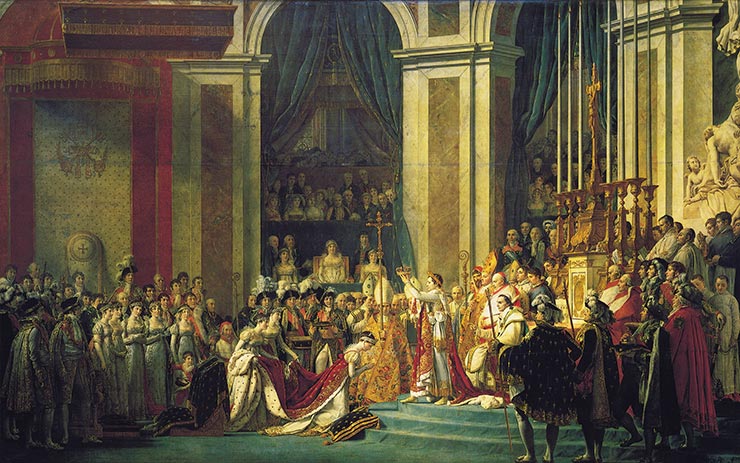 Count of Artois pendulum clock
The Count of Artois pendulum clock is one of the most prominent pieces in the King's Apartments. It depicts Hannibal, the Carthaginian general of the Roman Empire. This gold piece stands 27 inches tall, making it an imposing specimen.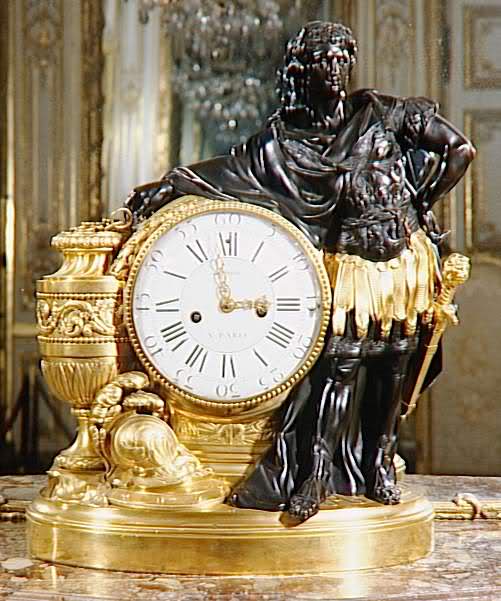 Marie-Antoinette, Queen of France
Queen Marie-Antoinette's influence over Versailles far surpassed that of a mere wife to the king. Asserting her tastes and countering her perpetual homesickness, she made the Petit Trianon a place where she could relax and find fulfillment away from the court of King Louis XVI. The portrait of Marie-Antoinette, Queen of France exists in several versions, one of which is on display in the collections of the Palace of Versailles. The artiest was Elisabeth Vigée-Lebrun, who portrayed the monarch in a bluish-gray silk dress.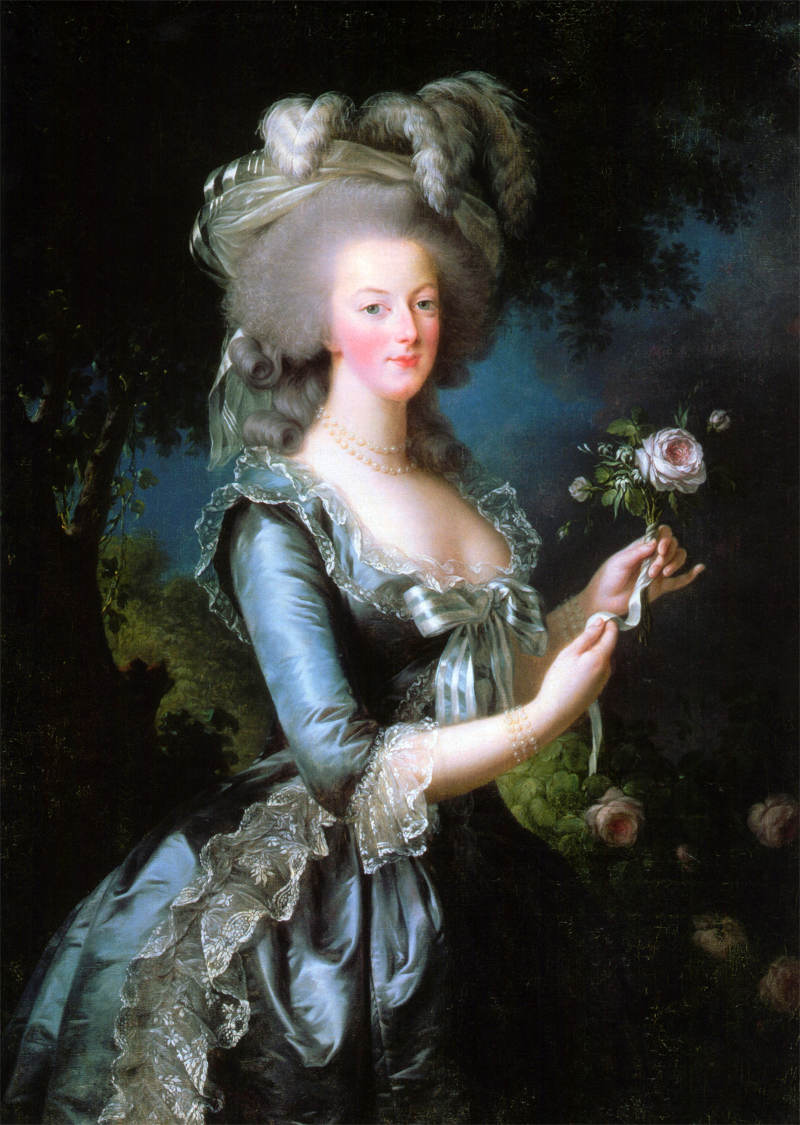 Élisabeth Vigée Le Brun, Marie-Antoinette in 1783
The Versailles gardens: an open-air museum
The Palace of Versailles garden and park were formed through successive projects. As you stroll along its paths, it is important to understand that it was not all created at once.
Interior of the Grotto of Tethys
While shaping the beds and carving out groves were the responsibility of André Le Nôtre, Charles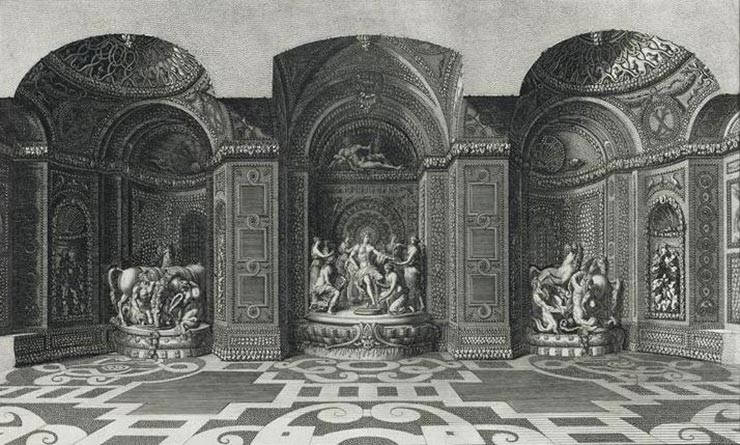 Le Brun was tasked with overseeing the creation of more than 300 sculptures, which include Greco-Roman inspirations, urns and ornamentation for the fountains The marble decorations around the water basin were ordered later by Colbert.
If you want to see all these works, the best approach is to start planning your visit now. Look online for the different offers and admissions fees for the Palace of Versailles.