The town of Versailles, located in the Yvelines region, is of course extremely well known for its palace and royal residences. The town also beholds its own secrets and not-to-be-missed cultural sites.
The Lambinet Museum
The Lambinet Musuem is a municipal museum that was built under the reign of King Louis XV. During the 19th century, the Lambinet family bequeathed its estate to the city in order to allow the public access to its artwork collections. The city of Versailles and its history is brought to life in 35 rooms whose decoration attempts to recreate as faithfully as possible the ambiance of an 18th century residence.
The Lambinet Museum has been a registered historic monument since 1944.
Le musée des carrosses (The Museum of Carriages)
Originally, the Museum of Carriages was part of the King's Royal Stable. The building was designed by Jules Hardouin-Mansart, Earl of Sagonne, and the personal architect of Louis XIV. Interestingly, Hardouin-Mansart's grandson, Jacques, would go on to design the Church of Saint-Louis de Versailles.
Initially located at the Trianon, the museum was relocated to the Royal Stable in 1978 in order to house a collection of carriages that date from the 19th century.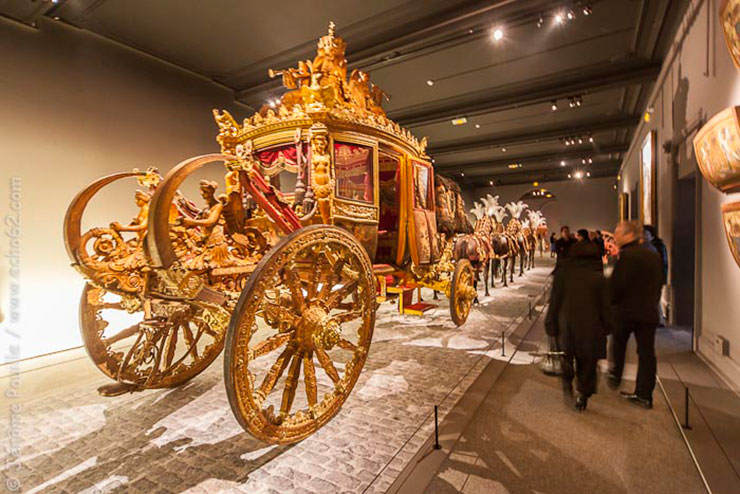 Le musée du compagnonnage (The Museum of Apprenticeship)
The Museum of Apprenticeship of the city of Versailles welcomes the headquarters of the Apprentices of the Tour de France. Former residence of Madame de Marsan, the house-cum-museum was known for being the residence of Italian musicians who came to France under the reign of Louis XIV. It was thus also known as the House of Italian Musicians.
Le musée de la salle du jeu paume (The Museum of Real Tennis)
"September 20, 1789, the Tennis Court Oath..." is the phrase that schoolchildren rehearsed year after year. And the famous room where this phrase was first uttered, and that subsequently marked the history of France, is located in Versailles. Today the room is open to the public for guided visits that plunge you into the essence of the French Republic.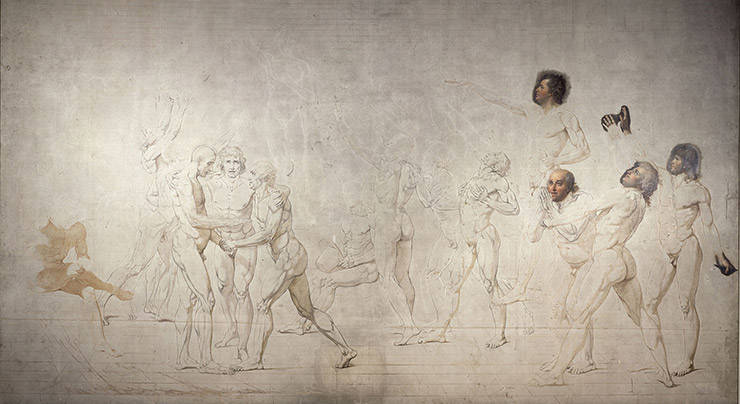 Jacques-Louis David, Jeu de Paume Oath
Don't Forget the Château de Versailles
The Versailles Palace is simply inescapable, a must-see stop on anyone's visit to France. Its architecture and collection totaling over 60,000 works of art make it a veritable museum. The palace is also a full-fledged cultural site that holds yearly shows and historical reenactments.
Whether talking about the Château or the city center, Versailles has an unheard of cultural richness, from museums and buildings of interest to parks and gardens, that can keep its visitors busy for several days.