Saint-Louis Cathedral in Versailles
The Saint-Louis de Versailles Cathedral was originally a simple chapel meant to be the south wing of Notre Dame de Versailles. In 1740, King Louis XV decided to make it into a church that would be built in front of the chapel. It took some time for the edifice to be considered a cathedral because one part remained unfinished. The church would officially become a cathedral after the French Revolution and was home to several important events such as the Serment de Jeu de Paume (Tennis Court Oath) and the swearing-in ceremony for Pope Pie VII on January 3, 1805, during the coronation of Napoleon I.
A Registered Historic Monument
Designed by Jacques Hardouin-Mansart de Sagonne, the Saint-Louis de Versailles Cathedral has been a registered historic monument since 1906. It bears a bulb-shaped dome that stretches 65 meters high topped with an arrow. The church's exterior is more classical in style whereas the interior appears more baroque. As for the church's large organ, it was inaugurated in June 1762. The casing and woodwork that encloses the organ's mechanics were registered in 1906 and in 1961 its instrumental part was also registered.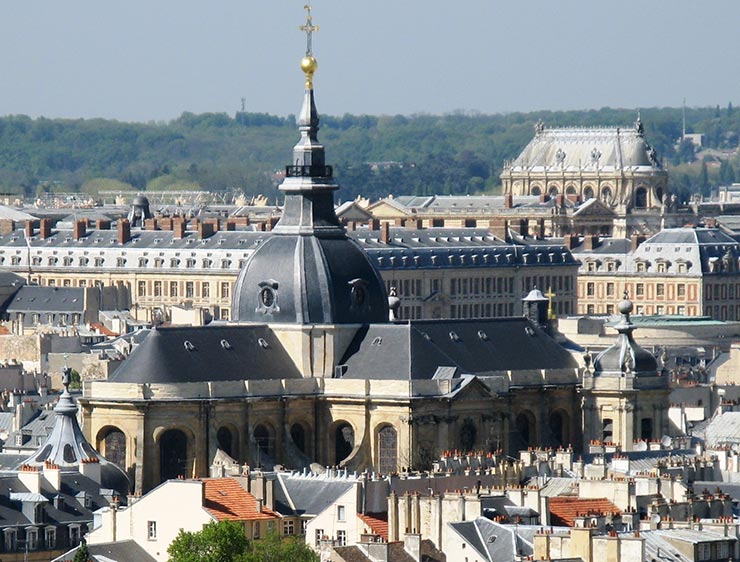 Typical 18th century architecture
The walls of the nave are left bare to highlight certain architectural aspects such as engraved sculptures and mouldings. The transept's vaults display mouldings that appear unfinished; historians believe that the sculptures were meant to be placed on the ceiling but that this was never done.
There are two big chapels; the catechism chapel where ionic columns display the taste at the time -- a return to antiquity -- and the Chapel of the Virgin that displays a 19th century decor on par with its layout. Corinthian columns, cornices, an ivory tower and a marble altar constitute a very imposing space. The still visible stained-glass windows date from 1853 and were made by the Lobin workshops in Tours, France, as well as by Gsell and Laurent in Paris.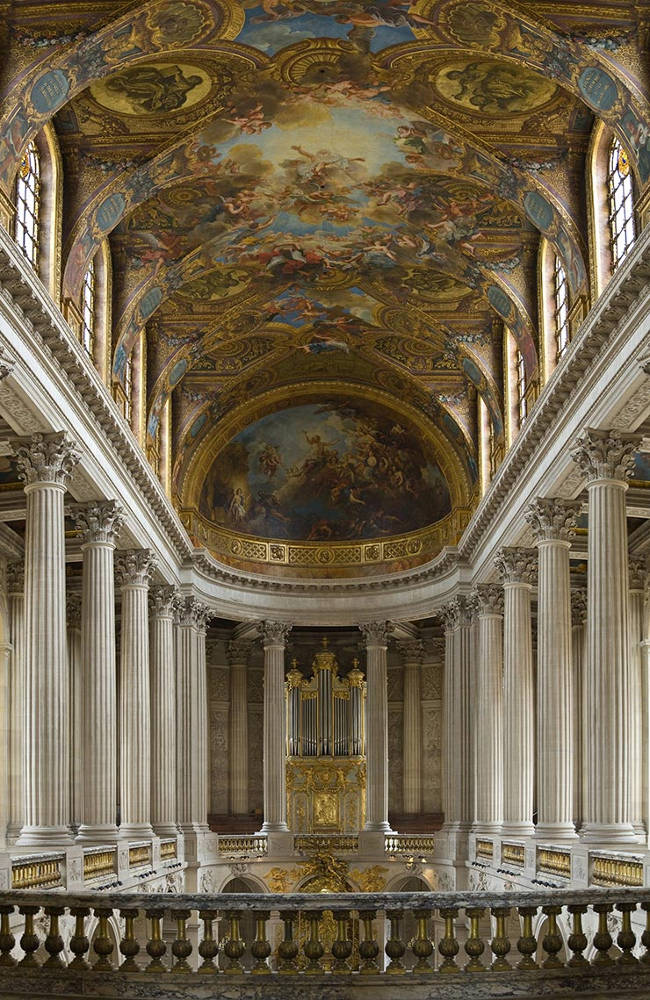 Photography by David Iliff, Chapel at Versailles Chateau
A Collection of Era Art
Thanks to royal backing that jumpstarted its construction, the Saint-Louis of Versailles Church (today a cathedral), was able to benefit from a rich collection of artwork, some of which was dispersed during the French Revolution and then returned during the 19th century. The paintings represent Bible scenes painted by contemporary artists who worked on restoring the cathedral.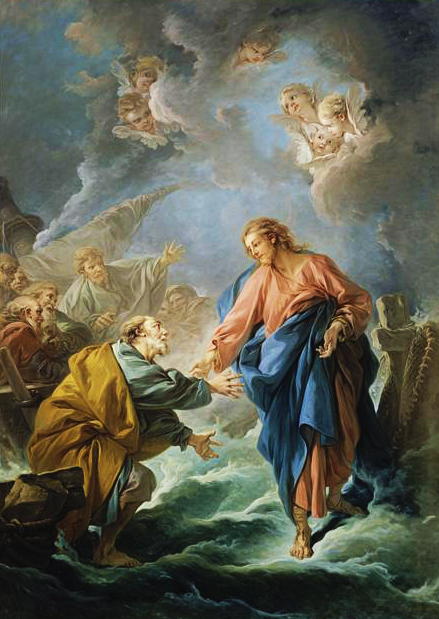 St. Peter attempting to walk on water, Francois Boucher
Bearing the traces of time, the Saint-Louis of Versailles Cathedral is an architectural masterpiece steeped in the 18th century. Restoration of its collections and renovations to the edifice show the cathedral much as it was during the time of Louis XV.
There are so many architectural wonders in Versailles. During your Versailles tour, don't miss the Saint-Louis Cathedral.