The Parks and Gardens at Versailles
The more than 80,000 inhabitants of the Yvelines region have more than enough options when it comes to taking walks. Thanks to the palace and its 815 hectares, people from Versailles hardly have the right to complain. In addition to its greenery, the city of Versailles has much more to offer to those who want to take a break from the Versailles Castle.
The Madame Elisabeth Estate Park
Also known as the Château de Montreuil, the Madame Elisabeth Estate is a park with 7.2 hectares located right in the center of Versailles. Its namesake is from Elisabeth de France, the sister of Louis XVI. Thanks to Madame Elisabeth, the royal residence was home to a health clinic for the poor and medicinal plants were imported and cultivated in the garden at the Montreuil Estate.
The estate is open only to guided tours and the park is accessible except during its annual winter closing from the end of November to the end of February.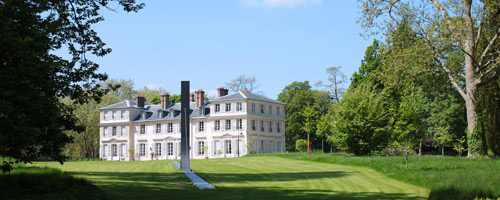 Source : www.yvelines.fr
The Balbi Park
The Balbi Park is named after the Countess of Balbi who was the mistress of the Count of Provence, the brother of King Louis XVI. The park contains several points of interest that bear witness to their romantic union as well as an English-style garden and a grotto.
Free access to the public
What About the Gardens at the Château de Versailles?
The French-style gardens and the parks at the Château de Versailles are open to the public and free of charge except for vehicles (motorcycle, car, bus) who must pay a park entrance fee. Before heading to Versailles to soak up Le Nôtre and his timeless talents, check out the show dates and times for the Grandes Eaux (garden entrance fee obligatory). From April to October, however, the gardens are not free on certain days of the week so do your homework to avoid surprises!
It's possible to get away from the sumptuousness of the Château de Versailles by visiting the Petit Trianon, just as the Queen Marie-Antoinette used to do. A gift from Louis XVI, the Petit Trianon is where the Queen lived independently because doing so was frowned upon by the court. There one can also find a large lake and Normandy-inspired home with farm, otherwise known as the Queen's Hamlet.