Guesthouses near the Châteaux of the Loire Valley
Choosing to stay in a guesthouse offers many advantages. Spending the night (or several) at a local's home allows for more flexibility than at a hotel while also providing the opportunity to stay in exceptional places. Wherever you decide to lodge, your sojourn will be more than just a simple bed and board but a real travel experience. You'll come into contact with your hosts who are either from the region or who at least know it like the back of their hand, and who can then suggest itineraries, day trips, must-see sites and even the best restaurants!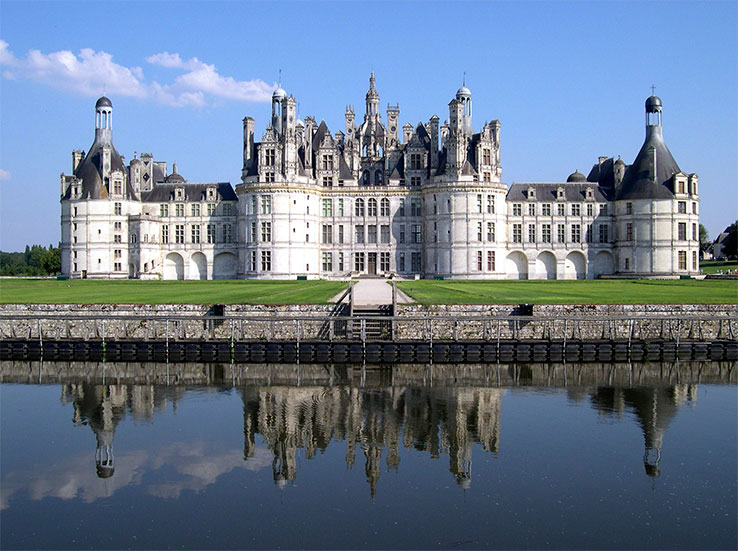 Near Tours
The Sorellerie is popular due to its big garden and peaceful home that provides a restful and relaxing stay for tourists. A hearty breakfast prepared by your hosts and made with regional products will delight the most passionate food lovers.
Around Blois
We only hear good things about The Source, a family-run guesthouse with beautiful rooms, a garden and a pool. For those who will be traveling with children, the Source is a great pitstop in between visiting the châteaux. However, the Maison du Carroir, with its famous breakfast worthy of a king, is better suited for those who are looking for a classy, elegant guesthouse.
Villandry
The Petit Villandry is a lovely home where a well-equipped kitchen is provided for guests who prefer to visit local markets and cook up a homemade meal for themselves.
If you want to stay near a château but far enough from the noise and crowds, don't hesitate to cross the Cher River. The Chat Courant (The Running Cat) is a B&B located just across the Villandry château. All you have to do is get to the other side of the river to see its vegetable gardens!
Near and Around Chenonceau
To stay near Château Chenonceau, the Maison de Famille (Family Home) is a B&B that has a magnificent room with a terrace and that serves a fresh and hearty breakfast. As for Clos Mony, this guesthouse is appreciated by those who love homes with gardens. A nearby parking lot is available for those traveling by car.
Saumur
If you'll be passing through the town of Saumur, the Logis des Roches is an almost legendary B&B. Equipped with a bathroom carved into the rock face, this unusual guesthouse is one that deserves a booking.
That said, for those who appreciate old stone but prefer a less rustic look, a night at the Casa Nova is an ideal alternative. Its recently renovated rooms add to the charm of this 18th century home.
Choosing the right guesthouse means knowing your likes and dislikes. Do you want to stay in an unusual location or is comfort the number one priority? Is a continental breakfast enough to get you going? No matter where you decide to stay, take time to get to know the people who welcome you into their home. They will be your unofficial guides, giving you tips and valuable insight on how to make the most of your time in the Loire Valley.