Loire Valley Châteaux Restaurants
It's more than understandable that during your visit to a royal château you'll dream of a feast worthy of a King. The selection of restaurants below is adapted to a variety of needs and desires. You'll find several recommendations for eating good food prepared quickly as well as gastronomic and simple, pleasant restaurants where you can share travel stories while enjoying a delicious meal. During your Loire Valley Castles guided tour, you will taste the local gastronomy.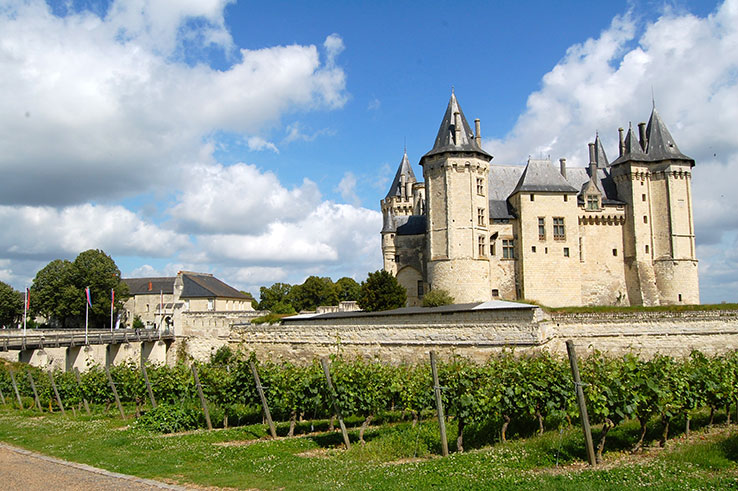 Ideas For Your Stay at the Loire Valley
If you don't feel like having a sit-down meal and want to grab a quick lunch before visiting a château, the Maison des Paiges bakery in Chenonceau proposes an interesting lunch menu. It's also worth a visit for their famous bread.
If the royal ambiance is getting a bit too heavy and you've spent the entire morning walking around the sprawling gardens of a château, a great place to relax in a laid back environment is Hell's Kitchen. This restaurant located in Blois proposes a New York-style cuisine that'll fill you up and give you that needed momentum to finish off your day.
Having a Good Time with Friends
Imagine this scenario: you've just finished visiting Château Blois and you're famished. All you can think about is enjoying a hearty meal with family or friends. But where should you go? A popular restaurant in the city of Blois, L'Assiette au Boeuf, serves high-quality meat.
Those who appreciate regional cuisine will fall head over heels for the Grand Chancelier restaurant, not far from Château de Cheverny, where quality ingredients and rapid service guarantee you get your money's worth.
Exceptional Restaurants for a Royal Meal
Don't hesitate to reserve a table at the Orangerie, a gastronomic restaurant at the Château de Chenonceau. This is one of many restaurants that is recommended when traveling through the Loire Valley region. If you happen to have a table on the restaurant veranda, you'll be able to enjoy lovely views of the château gardens.
Heading to Chambord? The Maison d'à Côté in Montivault is an essential stop on your trip. Popular for its contemporary cuisine, guests appreciate the chef's unforgettable meals. If the quality is as excellent as it's said to be, go for the Carte Blanche menu!
There are places to eat and eat well throughout the Loire. Whether it be a sandwich on the go or a gastronomic restaurant, you'll find something to satisfy your appetite. Try asking the locals for recommendations, check out a cafeteria or even a museum restaurant -- who knows, you could be pleasantly surprised!
We could help you to find a place to sleep, with several guesthouses near Loire Valley Castles.