Going Inside: Rooms and Works of Art
Fortunately, the Loire Valley châteaux all had owners who were more than preoccupied with creating the most beautiful pleasure palaces possible. Each owner used his or her château as a sort of backdrop on which they could hang their works of art and display their decorative objects and furniture. From gothic-inspired decoration to tapestries, every element was chosen and placed for pure aesthetic pleasure.
Double-spiral Staircase
The double-spiral staircase at the Château de Chambord was based on the drawings of Leonardo da Vinci during his stay at Clos Lucé. Contrary to popular belief, it was not da Vinci who managed the construction of this staircase.
It's also known as the Magical Chambord Staircase. Why? The technical ingenuity of this kind of staircase is that there are actually two staircases. Optical illusion techniques give the impression there's only one staircase. However, two people can use it going in opposite directions and never cross paths!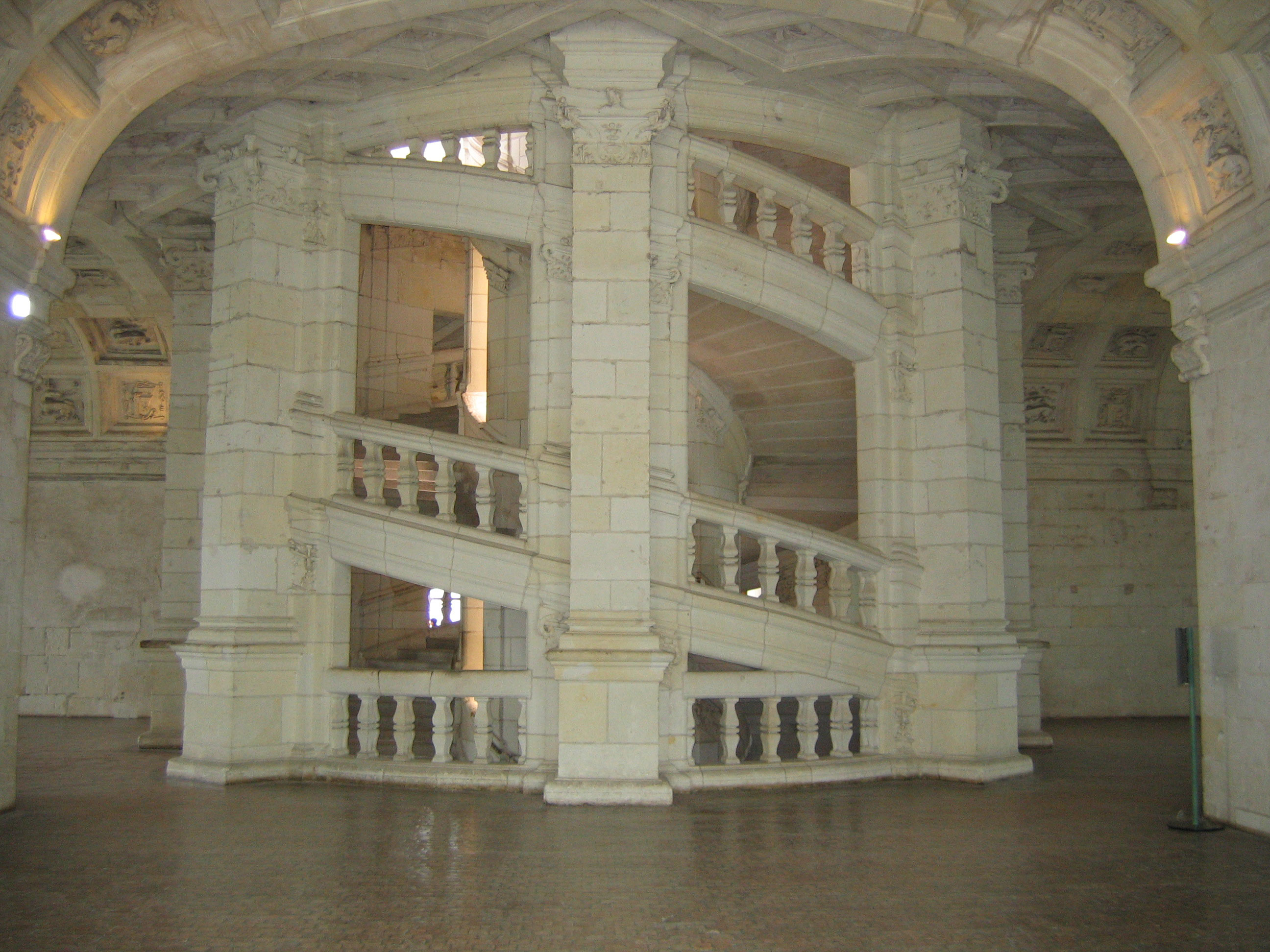 The Room of Five Queens
The Château de Chenonceau was acquired by François I in 1535. However, no renovations were undertaken during his ownership. The "Château of Ladies," as it was once called, later became the residence of Catherine de Medici who decorated the château and had gardens introduced. One room in particular at Chenonceau became the "Room of Five Queens." It was dedicated to Catherine de Medici's daughters and daughter-in-laws who would all become Queen. The room is bestowed with the coat of arms belonging to each Queen to remind guests of this homage.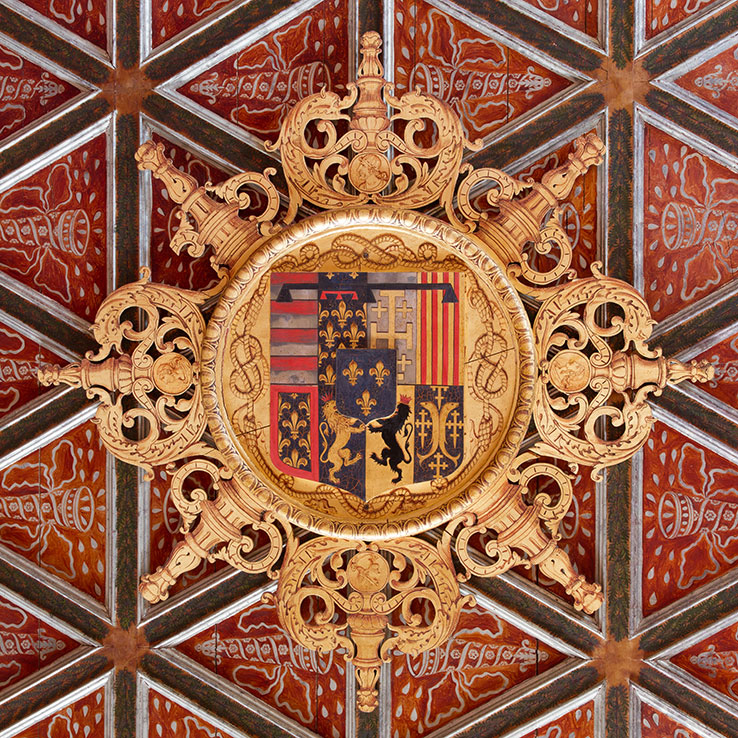 The King's Chamber at the Château de Cheverny
The Renaissance was also an era during which the Greek-Roman myths were rediscovered and then re-appropriated without hesitation in all forms of art. Surprisingly, it's very common to see mythological references in a stoutly catholic country.
The heroic myths were inspiration for Kings who identified themselves with the illustrious figures. In fact, in the King's Chamber at Cheverny, a tapestry illustrates the trials and tribulations of Ulysses.
The Loire Valley châteaux are themselves works of art. One can pass hours visiting them, attracted by beautiful paintings and lavish rooms...don't forget, however, to pay attention to the details that might reveal a secret or two!