Impressionist day at Giverny, from Paris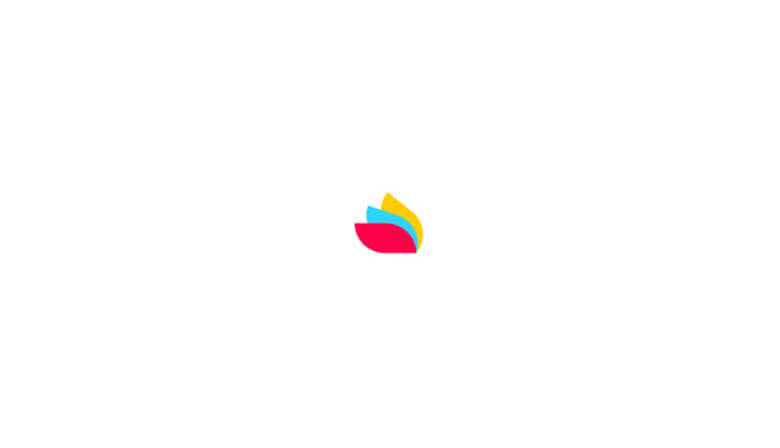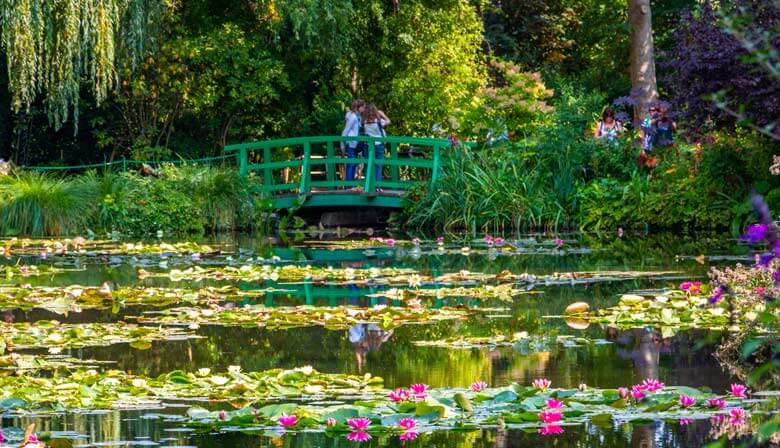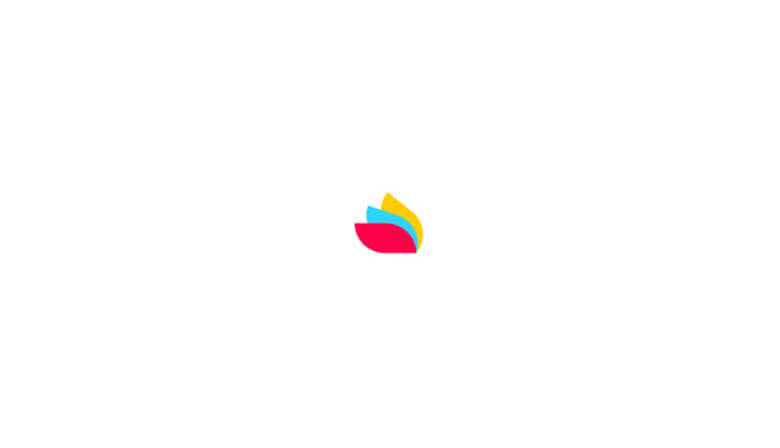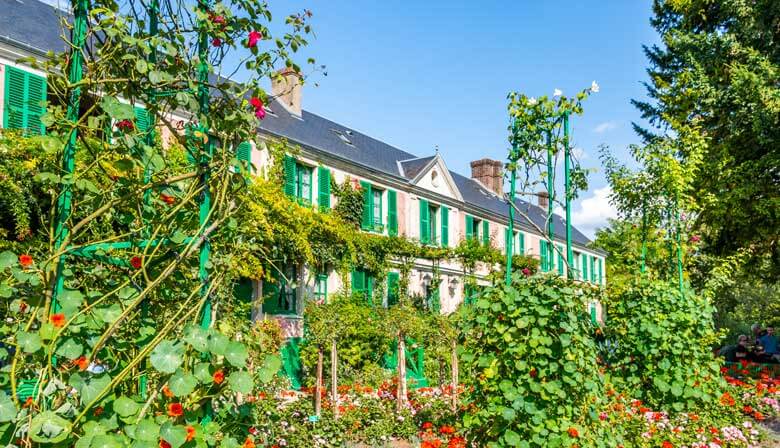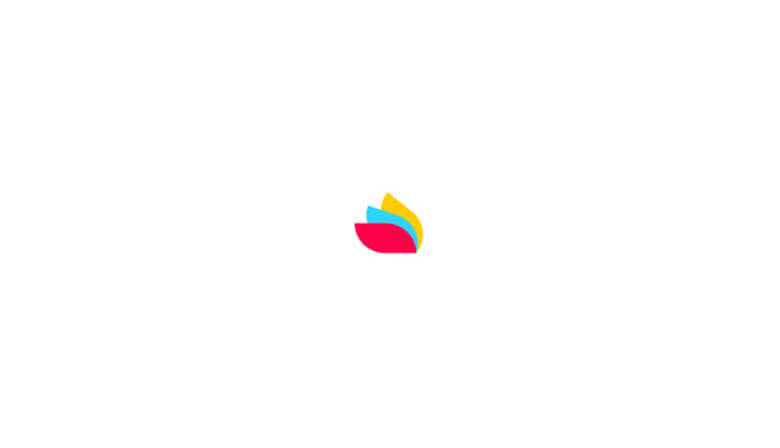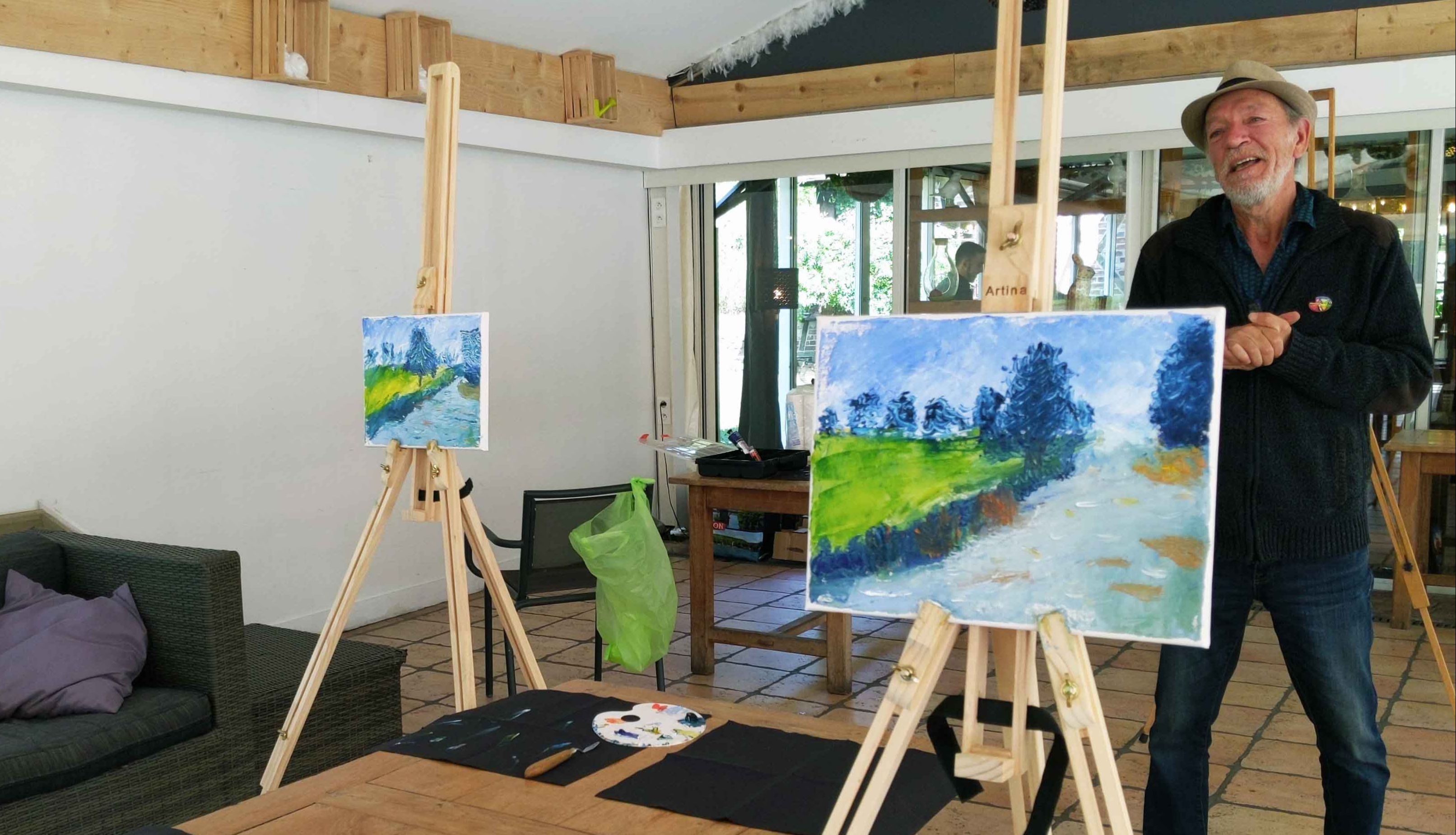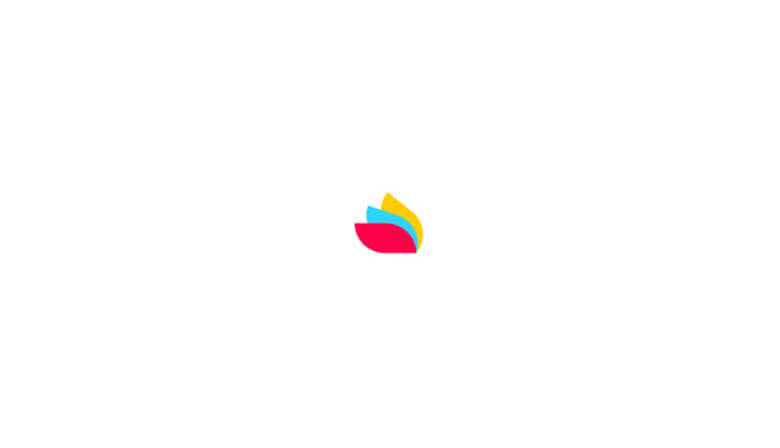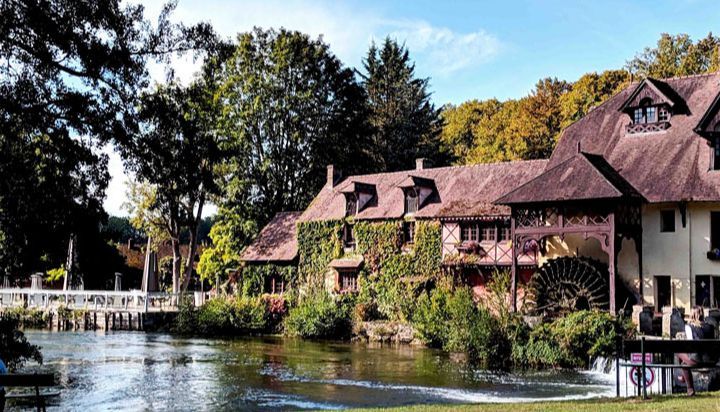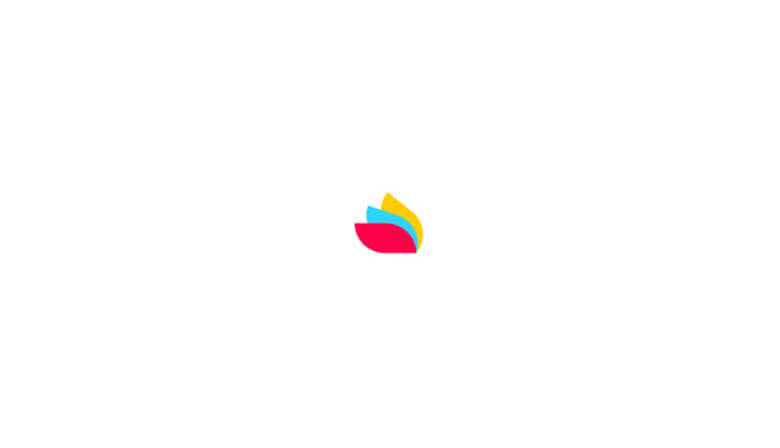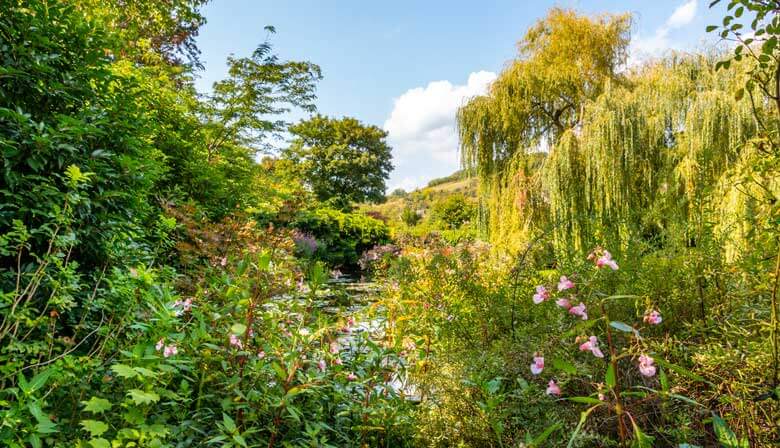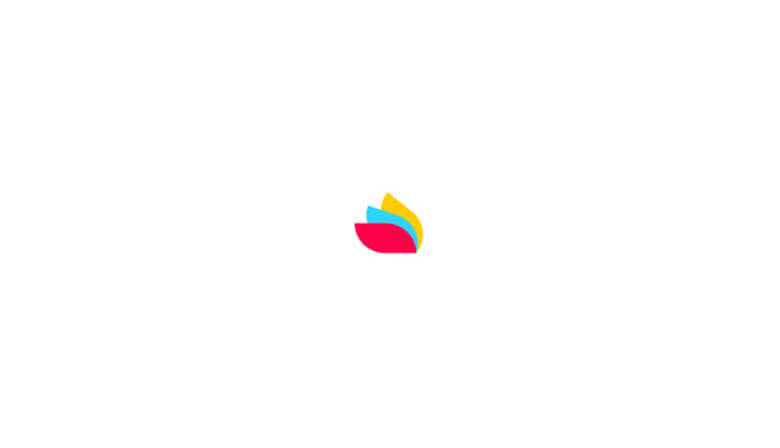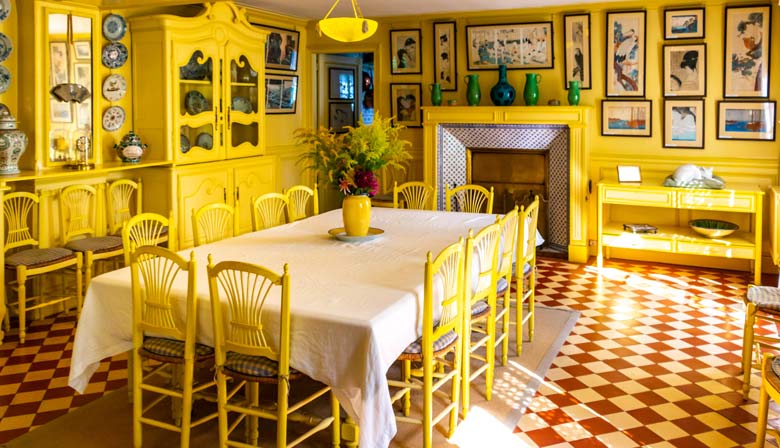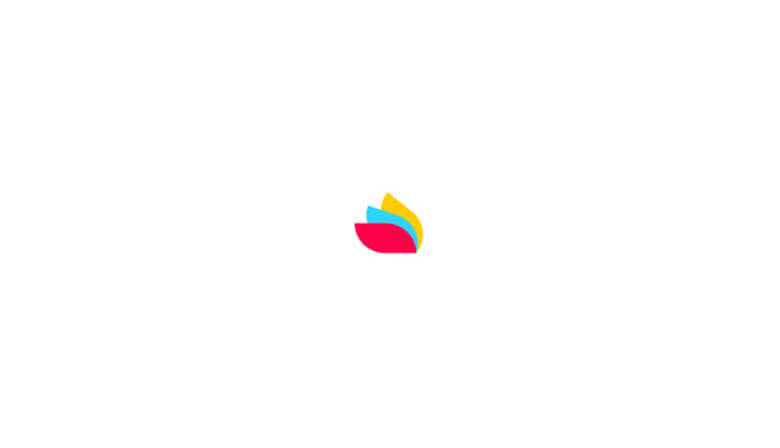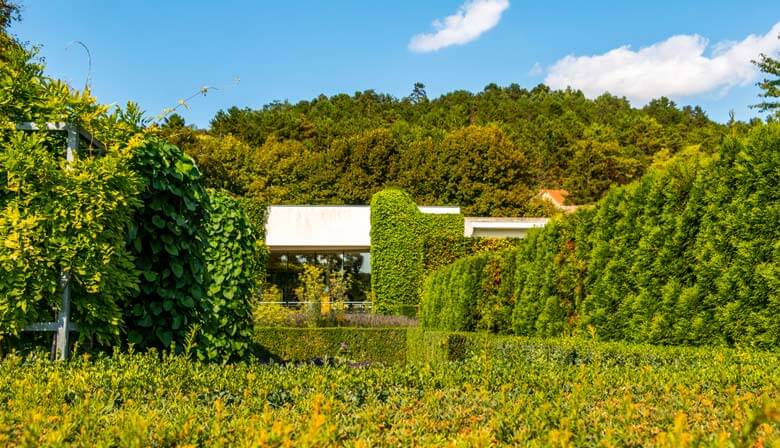 Highlights
Audio guided visit of Claude Monet's gardens in Giverny with its many colors
An enchanting experience in the impressionist world of Claude Monet
Immerse yourself in Monet's daily life by discovering his house
Enjoy this complete tour to visit Giverny in total freedom.
Giverny is a lovely Norman village, a place of inspiration where Claude Monet, master of the Impressionist movement, created his most beautiful works. By visiting with your audio guide the wonderful gardens, still in its original look, you will let yourself carried away in Monet's imagination. The house, pink and green outside and full of color inside, and the two gardens, covered in flowers from spring to autumn, are themselves an exceptional work of art. When crossing the Japanese bridge inside the Water garden, you won't miss the famous water lilies and the majestic weeping willows decorating the charming pond. In the paths of the Clos Normand (Norman enclosed plot), the flower beds will dazzle your eyes by the endlessly varied colors and will lead you to daydream and romantism... You will complete your visit by discovering the Museum of Impressionism, which has one of the most beautiful collections of Impressionist works. If you have some time left, you can stroll through the little streets of the charming village of Giverny with its painters and sculptors' galleries, local coffee shop and bakery and discover the Monet's grave next to the little church at the end of Claude Monet's street. The trip ends and you will go back home filled with wonder by the sweet life of the Impressionist Normandy...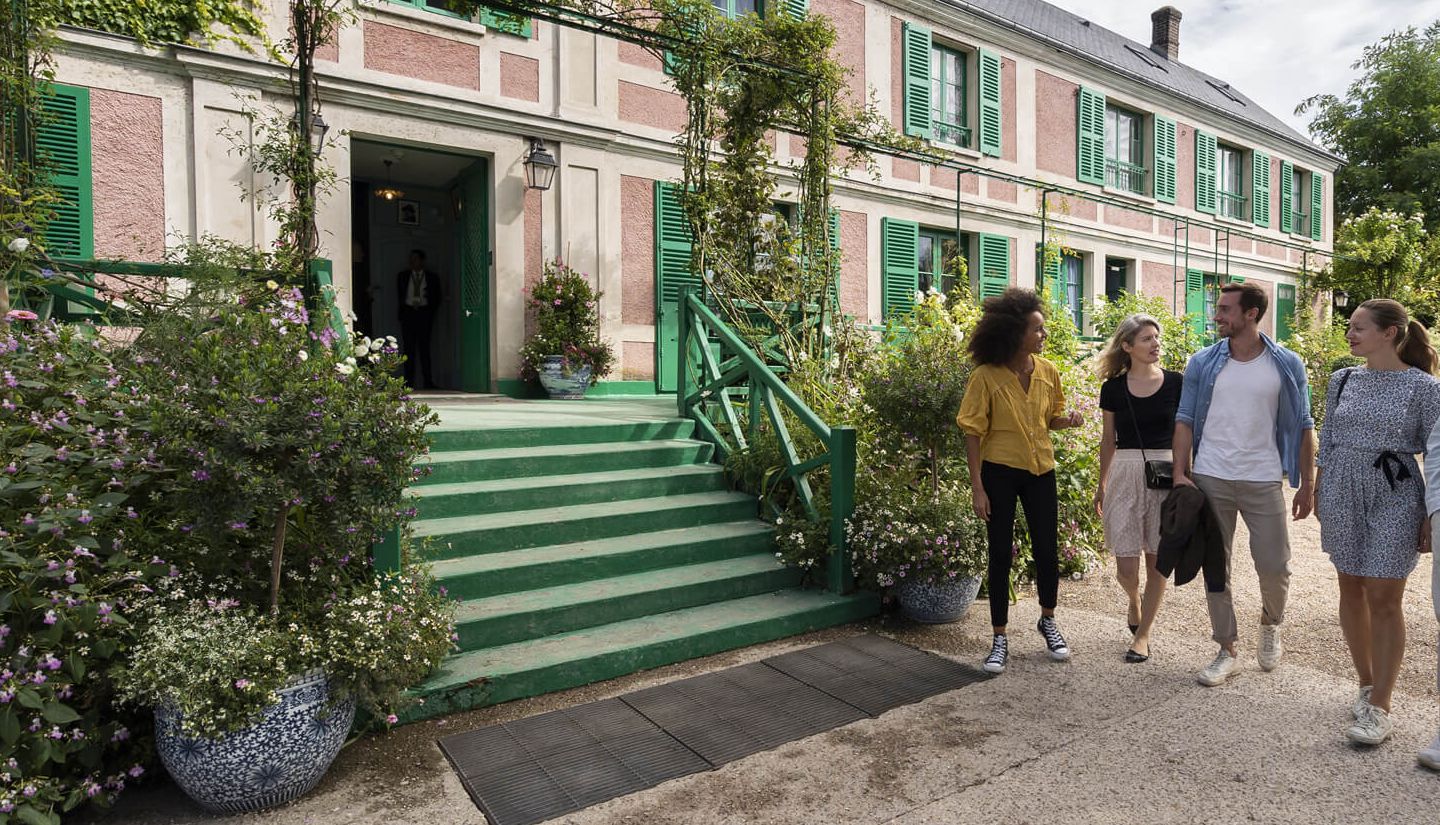 Please Note :
Self-guided tour of Giverny
Audio guide available in Chinese, English, French, German, Italian, Japanese, Korean, Portuguese, Russian and Spanish
The audio guides cannot be used inside Monet's house
The price includes:
Tour escort
Entrance ticket for the Claude Monet Foundation in Giverny
Round trip transportation from Paris
Entrance ticket for the Museum of Impressionism.
The price does not include:
Transfers to and from your accommodation
Let's go
Book your tour
1. Define your needs
Date
Selected
Special offer
Unvailable
2. Select your tour
Impressionist day at Giverny, from Paris
Cancellation fees : Free cancellation up to 3 calendar days before departure (Central European Time). Beyond that period, the following fees apply: 2 calendar days prior service: 50% of tour price (Central European Time) 1 calendar days prior service: 100% of tour price (Central European Time)
We take care of everything
Preparation of the tour
Address : Hôtel PULLMAN Paris Tour Eiffel
18 Avenue De Suffren, Entrance au 22 Rue Jean Rey, 75015 Paris . Meet our representative with a Paris City Vision sign
10:45 hour(s)
Address : Hôtel PULLMAN Paris Tour Eiffel
true
Organized by PARISCityVISION
Tour Code: GJO
Reviews from the community
They give their opinion
A wonderful day out at the amazing gardens in Giverny. Very well organsised and the audio tour is very well put together. The staff are wonderful. We really had a great time. My only problem was the lunch venue . When we took our voucher to the restaurant it was a set meal and consisted of a very weak soup , Duck and seafood . My wife cannot eat seafood or duck and my 8 year old would touch neither. So after a long debate and wait time a nice waitress brought us normal food from the main menu which was very nice. My other problem was that the manageress treated us like second class as we sat outside and she insisted we move inside to the area that the voucher covered. Plus i also noticed that regular paying customers got served first while we waited. It was like our money/voucher was not good enough because we were with the tour company. My suggestion would be to put a value on the lunch voucher and let the people sit where they want , and pick from the main menu The second food location that afternoon was the complete opposite and we even stayed longer there and had some beer as the staff and surroundings were amazing. I would certainly go back here again as they made us feel welcome.
The Monet' house is lovely and the gardens are spectacular. I'm giving 4 stars because I think a whole day in Giverny is a bit too much. I read a lot of reviews complaining about the lack of time, so I chose to book the whole day option. In my opinion hour and a half is just the right time to see the house (there are only 10 or so rooms opened for the public and it takes no longer than 15 minutes to see them) and the gardens. I guess the people complaining about the lack of time in the half day option had bad luck with traffic and queues during long weekends, official holidays or the high tourist season (July-August). But in the other time half day would be enough in my opinion. Giverny is really small, it's basically one street and after lunch (which start in 12 AM, so you won't be able to return in the gardens after that) there is no much to do. The Impressionist's museum was nice, but we were ready in an hour (max). If you choose the whole day tour, I would recommend you to skip the lunch or go after 13 h to have more time for the gardens (but be prepared there will be a lot of people, so you probably wont' be able to enjoy the lilly's pond and the Japanese bridge too much)
Good but we were told to be at the bus stop at 5 pm. There was no City vision bus there. We got there at 4.45pm and were left sitting in the sun worrying about how we were going to get back to Paris. Eventually at 5.15om a tour guide came to us and told us to board an alternative bus. We should have been informed of this situation.