2 Days Guided Tour to Normandy D-Day Beaches, Saint Malo & Mont Saint Michel from Paris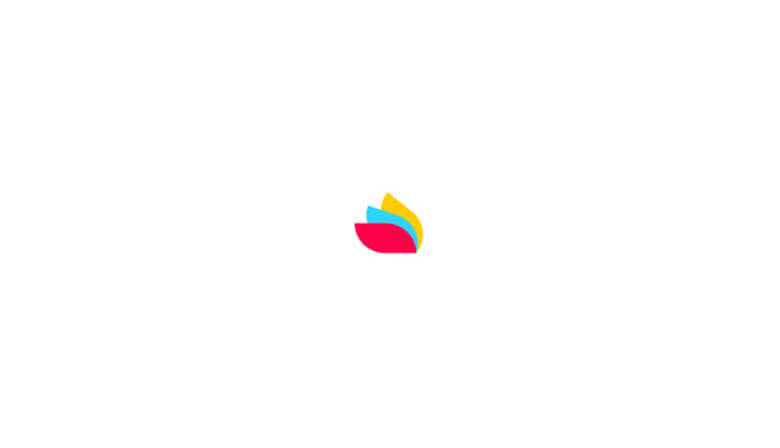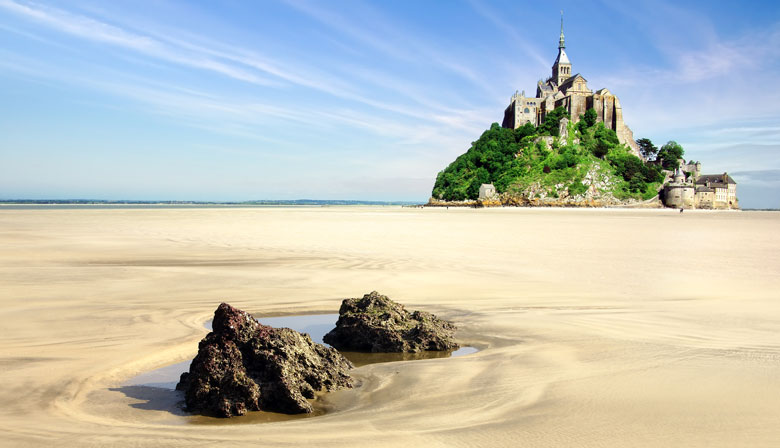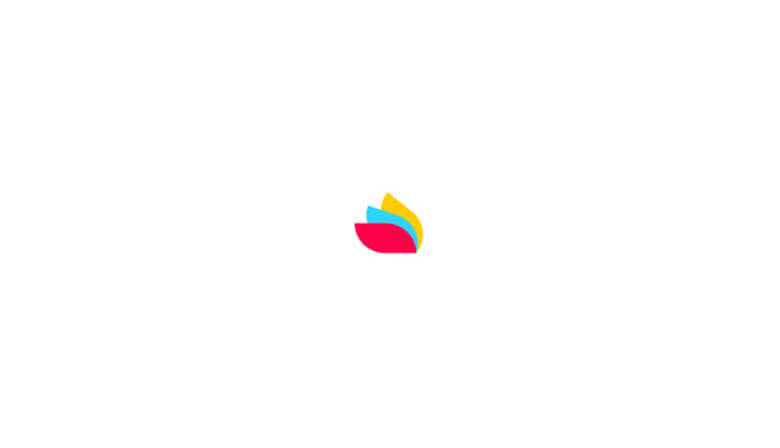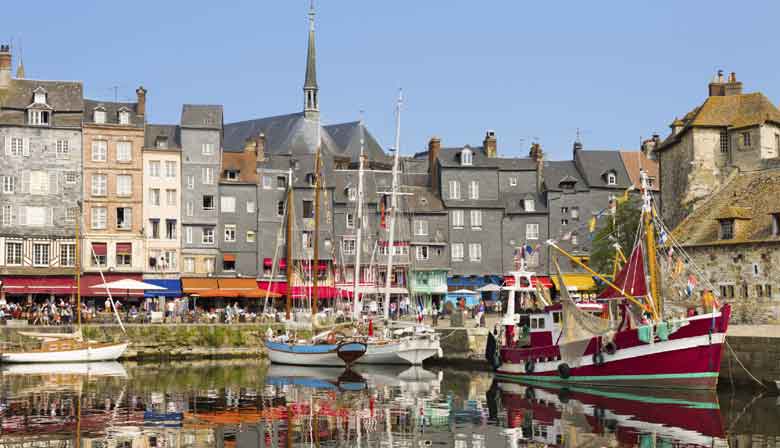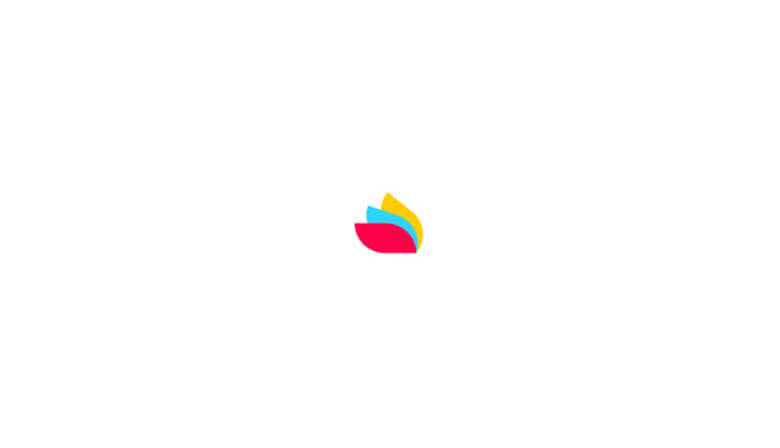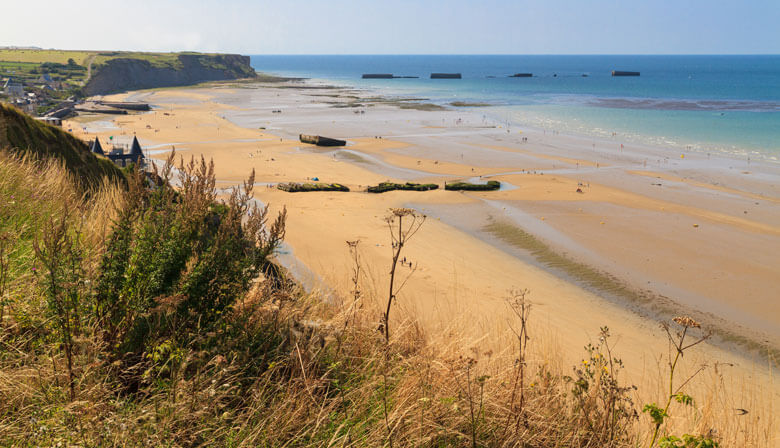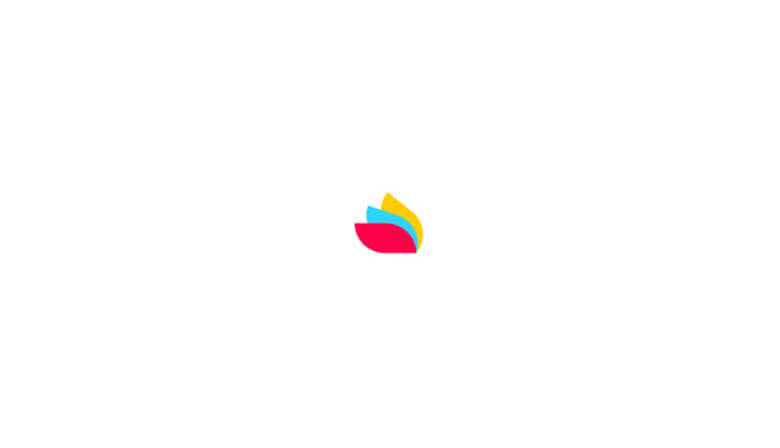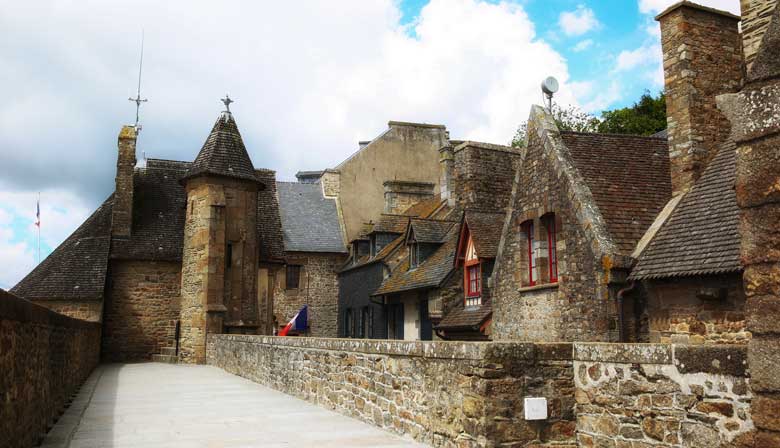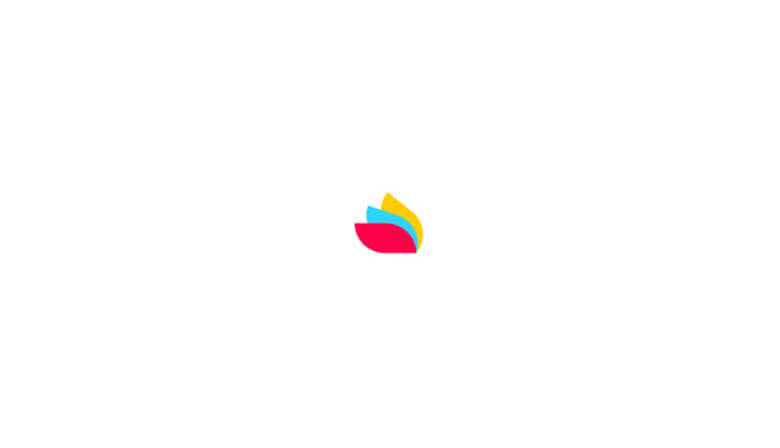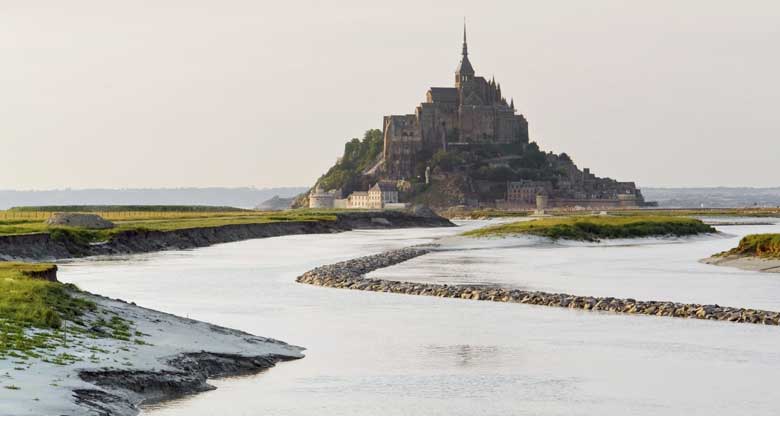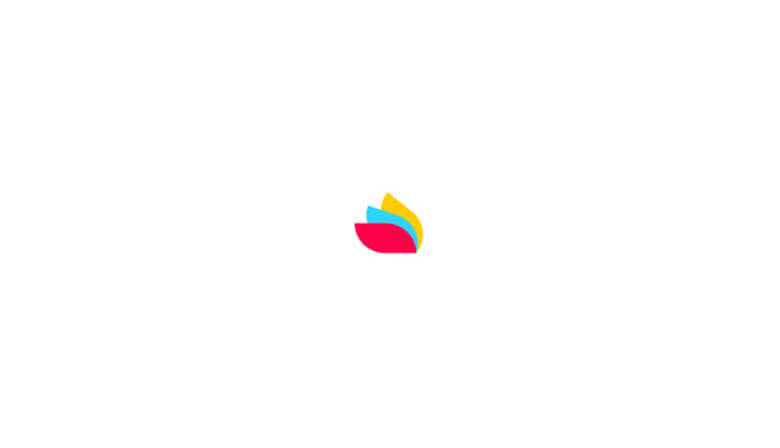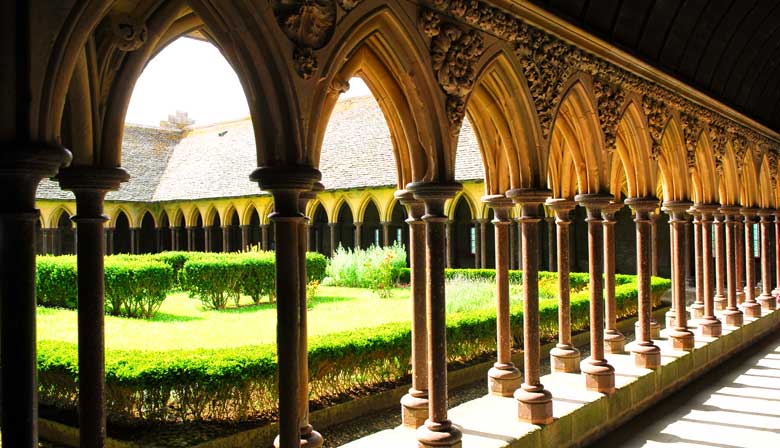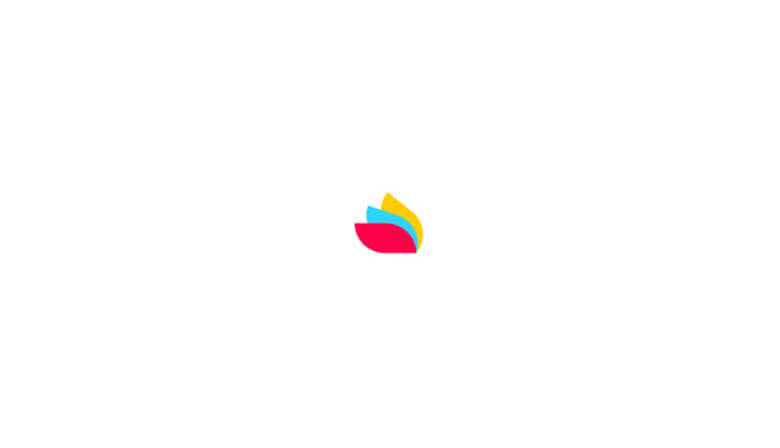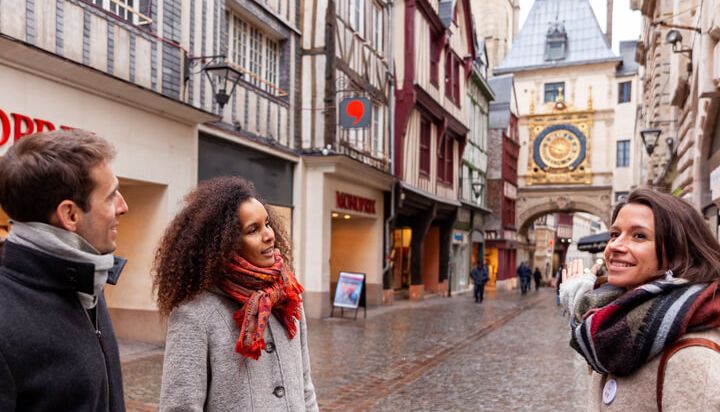 Highlights
Discover the medieval city of Saint-Malo and the charming town of Honfleur
Two intense days of discovery of one of the most beautiful regions of France with our guide
Visit the amazing Mont-Saint-Michel, described as the
Immerse yourself in history as you visit the key sites of the Allied landings in Normandy
Take advantage of a two-day tour to visit the highlights of Normandy in France, with an official guide-interpreter from our team. Your first day will be dedicated to the Normandy with the cities of Rouen, Honfleur and the Landing Beaches. The second day will be devoted to Saint-Malo city and the Mont Saint Michel
DAY 1: Guided Tour to Rouen, Honfleur and the Landing Beaches of Normandy
You will leave our agency located in the center of Paris at 7:15 am. Climb on-board our air-conditioned coach and cross through the neighborhoods of western Paris until you reach the Normandy motorway. During the trip, your guide will explain the details of the tour and provide you with some initial commentary about the region. After around two hours, you will arrive in Rouen, the first stop of your excursion. Your guide will walk you through the historic center to discover, among other things, the impressive Rouen Cathedral. The city of Rouen is particularly charming thanks to its medieval alleyways, its lively pedestrian streets, its half-timbered houses and its famous Gros Horloge, an astronomical clock that is one of the city's treasures. Many Impressionist painters were inspired by the beauty of the city, including Claude Monet, who painted various views of the cathedral.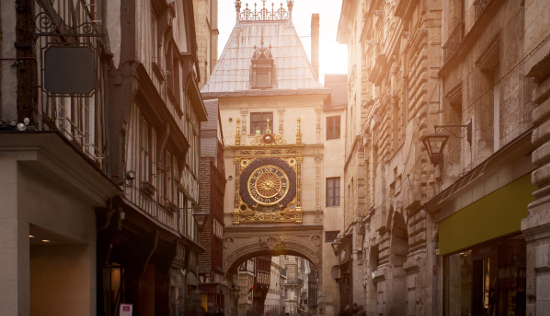 View of Rouen at sunset
Then head to Honfleur, approximately 90 km (56 miles) west of Rouen. During the ride, admire the view of the Pont de Normandie, a cable-stayed bridge that spans the Seine estuary. When you get to Honfleur, enjoy some free time to discover this port city with its picturesque streets and colorful houses which have preserved a rich historic and artistic heritage. Eat lunch on your own in one of Honfleur's restaurants, in a typical atmosphere.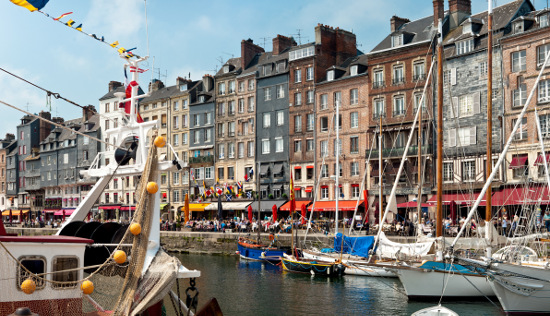 Port of Honfleur
After lunch, the coach will take you to the Beaches of Normandy, which are must-see World War II sites, symbolic of the Allied landings in 1944. First discover the American military cemetery in Colleville-sur-Mer, which is impressive with its 70 ha surface area and length of one kilometer. After listening to commentary from the guide, take advantage of this visit to discover this site, symbolic of the Normandy Invasion, inland from Omaha Beach.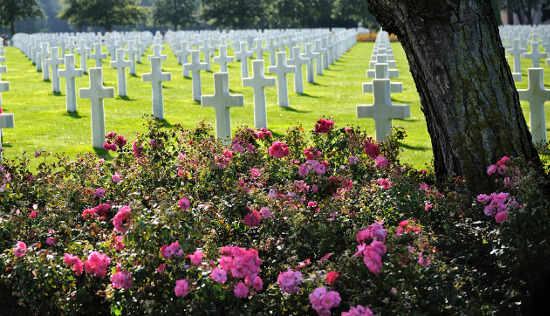 American Cemetery in Omaha Beach
If the weather permits, the coach may take you to Arromanches, around 25 minutes away. Immerse yourself in history as you visit this Normandy beach, where the remains of the pontoons of the 1944 landing have remained visible in spite of strong tides.
The day will end in Caen where you will stay at Novotel Caen (or similar) and dine with the group at the hotel.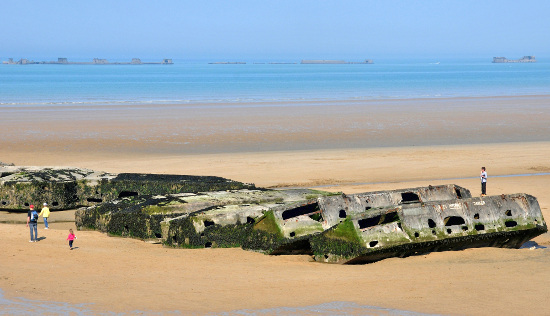 Arromanches
Menu
Apple and Camembert quiche // Chicken fillet with cider sauce Gratin dauphinois // Tarte Tatin
Vegetarian menu (on demand)
DAY 2: Guided Tour to Saint-Malo and the Mont Saint Michel
After breakfast, take a seat on the coach, which will head to Saint-Malo (approximately 170 kilometers from Caen). Take advantage of a guided tour to discover this town in Brittany which boasts a rich historical heritage and several classified monuments: the city walls, the castle, Saint-Malo Cathedral, and Fort National.
Enjoy some free time to eat lunch in the center of this historic city.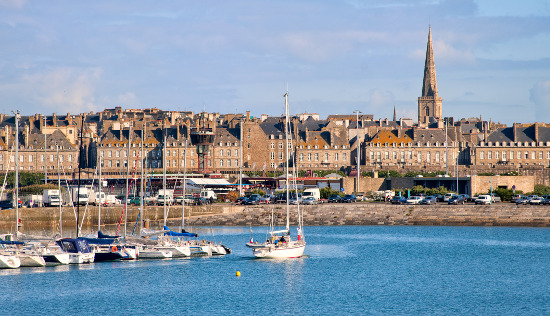 City of Saint-Malo
The tour will continue with a visit to Mont Saint-Michel which marks the border between Normandy and Brittany. Discover this "Wonder of the West" perched on a rocky islet dating back to the Middle Ages, surrounded by a splendid bay. At the entrance, after going through the King's Gate, with its drawbridge, you will find the Grande Rue, or main street, where the main museums, shops, and medieval houses are located. Follow the guide to climb the Grand Degré staircase. When you get to the top, visit the fascinating 8th-century Benedictine abbey. Admire its Gothic architecture and discover the cloister, dining hall, and garden overlooking the sea. After the guided tour of the abbey, be amazed by the panoramic view before you as you walk along the town walls. Also, take advantage of this free time to enjoy a delicious crepe or buy some souvenirs.
Departure time is around 4:30 pm from Mont Saint-Michel, for an expected return time in Paris of around 9:15 pm.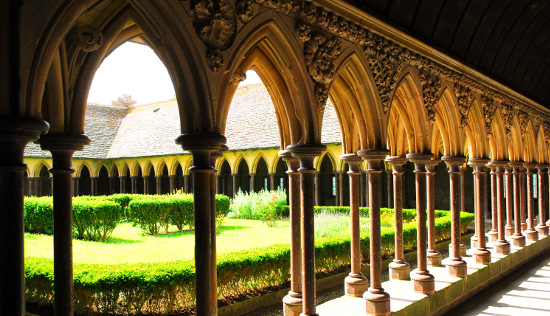 Abbey of the Mont Saint Michel
Please note :
Persons with walking difficulties might not be able to reach the Abbey (many steps)
Comfortable clothing and good shoes recommended
In the case of a booking requiring a single room, a supplement of 36€ will have to be paid.
For example:
- For a booking of 1 person: you will be automatically assigned a single room, so you will have to pay 36€ extra
- For a booking of 2 people: you will be in a double room without any extra charge. If you want to be in two separate rooms, you will need to book the tour separately and pay the single room extra for each person
- For a booking of 3 people: you will be in a double room and a single room. In that case, you will have to pay the 36€ extra. Triple rooms are unavailable.
The price includes:
Porterage service on hotel arrival and departure
Accommodation in 4-star hotel (double room accommodation with bathroom) 
Buffet breakfast and evening meal in the hotel
Entrance tickets for the various monument and museum visits
Services of a tour guide
Transportation in an air conditioned coach
Return transport from/to your residence in Paris depending on the tour selected
Let's go
Book your tour
1. Define your needs
Date
Selected
Special offer
Unvailable
2. Select your tour
2 Days Guided Tour to Normandy D-Day Beaches, Saint Malo & Mont Saint Michel from Paris
Cancellation fees : Free cancellation up to 6 calendar days before departure (Central European Time). Beyond that period, the following fees apply: 5 calendar days prior service: 50% of tour price (Central European Time) 3 calendar days prior service: 100% of tour price (Central European Time)
We take care of everything
Preparation of the tour
Address : Hôtel PULLMAN Paris Tour Eiffel
18 Avenue De Suffren, Entrance au 22 Rue Jean Rey, 75015 Paris . Meet our representative with a Paris City Vision sign
2 days
Address : Hôtel PULLMAN Paris Tour Eiffel
true
Organized by PARISCityVISION
Tour Code: PM2
Reviews from the community
They give their opinion
The tour was straight forward and convenient and the guides were knowledgeable and friendly. At times the tour felt rushed for the good shoes but then we were given free time in less desired small towns. If you don't like driving or scheduling, this is perfect. Otherwise, consider renting a car and driving.
Well organised and very well guided. I recommend Florence as an intelligent, well-informed, fun guide.
This tour gave us the opportunity to see many, many places that we never could have done on our own. Check-in was a breeze and all events on both days were kept on schedule very well. Leila was informative, helpful, and personable as our tour guide. She gave advice and food suggestions as well. Our bus drivers were excellent and the main bus we used was comfortable. The hotel was comfortable and the dinner and breakfast were filling and mostly good tasting. The only hiccup occurred on the way back, when the bus that was contracted to take us back didn't have adequate air conditioning or WiFi or a working restroom. I would take this trip again and hope that Leila would be my guide for any trip!