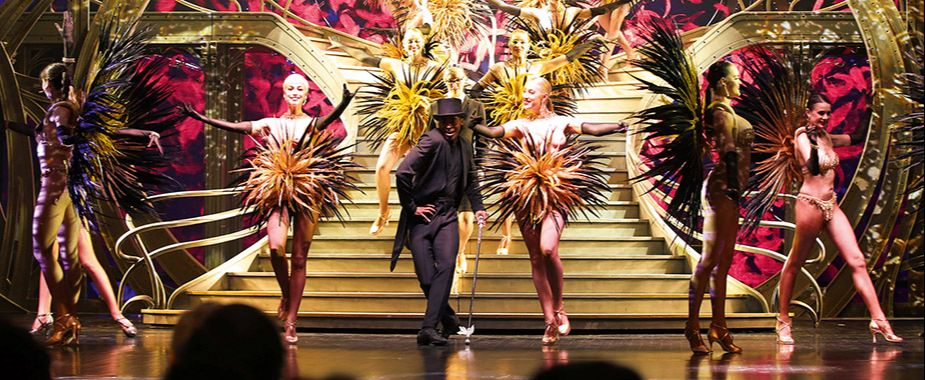 Combo Tour with Moulin Rouge
Combination evening: Moulin Rouge and Paris city tour
Are you in Paris for just a day or a weekend? You have to seize every minute to maximize your experience and discover the greatest treasures the City of Light has to offer. Discover our packages that combine a show at the Moulin Rouge with other essential tourist activities to fully enjoy every second of your stay. For example, you can dine at the restaurant in the Eiffel Tower and take in the panoramic view over the roofs of Paris before seeing the "Féérie" show at the Moulin Rouge.
You can also pair a show at the most famous Parisian cabaret with a nighttime cruise on the Seine and admire the monuments and their gorgeous lighting from the river. Why not plan a swing down the Avenue des Champs Elysées or a tour of the city on a panoramic bus? An evening at Moulin Rouge cabaret also goes great with a tour of the authentic Montmartre neighborhood. We offer extensive options to ensure your evening will be unforgettable.
Are you staying in Paris? Let us take care of everything and line up some unforgettable experiences to make your vacation extraordinary.