Ask any Parisian for their favorite neighborhood and it won't be long before you hear it: Le Marais! And for good reason—there's an awful lot to love. From award-winning baguettes and rare medieval architecture to secret gardens and chic boutiques, the Marais has come to encapsulate Paris's ability to be both a center of historical importance and also remain at the cutting edge of art, gastronomy and fashion.
In the 17th century this area was prime real estate for aristocrats to build grand private mansions. This tour takes you into the courtyards and gardens of some of the finest examples, illustrating the lavish lifestyle of the times. Today its quiet medieval streets and sophisticated squares make the Marais one of the city's most inspiring neighborhoods, epitomizing the classy-cool mystique of Paris.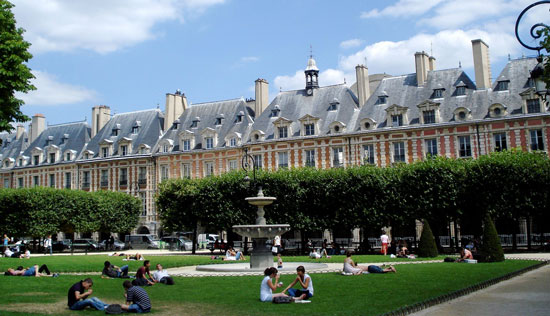 You'll revisit engaging tales of the blood-soaked French Revolution and see the breathtaking Hôtel de Ville. You'll explore a church that conceals a veritable treasure trove of secret objects and legends from long ago. A stroll through the Jewish quarter will reveal Yiddish bakeries, kosher delis and world-famous falafel sandwiches. Your guide will reveal all the must-know addresses where you can find the best in food, antiques, clothing, and more.
Let your guide lead you on a unique urban exploration as hidden gems and fascinating tales are revealed around every corner. You'll soon be joining all those locals who list this as their favorite district in Paris!
Please note:
Meet your guide "Localers" in front of the café "Relais de l'Hôtel de Ville"
The price includes:
Experimented guide specialist on the Marais district
Further information on your confirmation voucher:
You will receive the booking confirmation of your tour by e-mail, as well as a voucher. Print the voucher and present it to our guide "Localers" in front of the café "Relais de l'Hôtel de Ville" before the beginning of the visit. Your guide will be wearing a special badge with the "Localers" logo.