Have you always wanted to visit Manhattan but never had the chance to fly to the US? Discover the special atmosphere of the Big Apple at Disney's Hotel New York, one of the closest hotels to Disneyland Paris.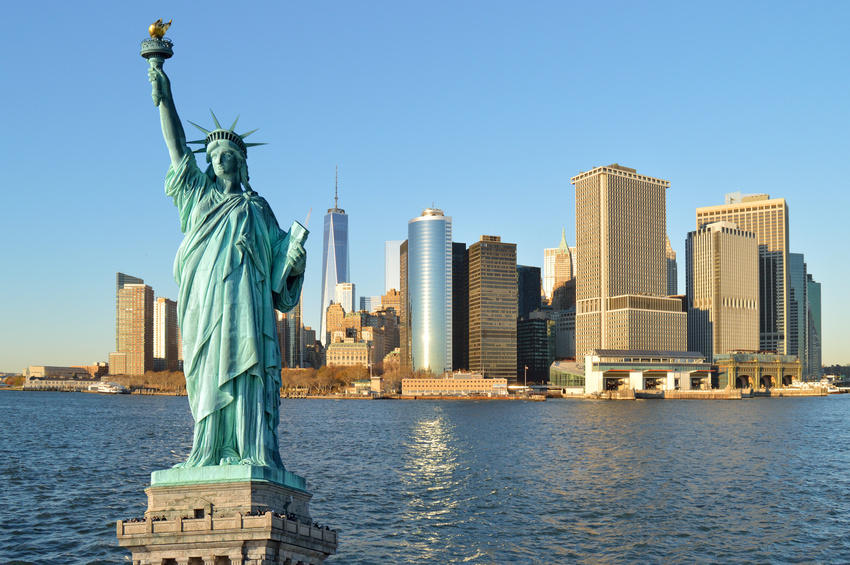 New York City and the Statue of Liberty (illustration - Fotolia)

100% New York ambiance and architecture
Located at the entrance to Disney Village, which can be as exciting as Fifth Avenue, the New York Hotel has a specific architecture. Designed by American architect Michael Graves, the building's exterior facades evoke certain neighborhoods such as Manhattan, Gramercy Park, or the unmissable Rockefeller Center.
The interior is decked out in an Art Deco decor from the 1920's and '30s. Inside the hotel, details channel the nickname given to the North American city, the Big Apple.

Services at Disney's Hotel New York
This high-class hotel inspired by New York City counts 565 rooms and 27 suites over 8 stories to welcome visitors. The 4-star Disney's Hotel New York offers a high level of services. These include valet parking, free wi-fi, luggage storage, a free shuttle service to the park, and many other advantages.
You can also enjoy an on-site shop, bar (the New York City bar) and two restaurants: the Manhattan Restaurant and the Parkside Diner.
Discover the 5 other hotels near the New York: