The Sequoia Lodge hotel at Disneyland Paris
Are you looking for a hotel near Disneyland Paris, if possible located in the park itself? Do you want to enjoy a hotel where you can get a change of scenery for a few days? Then you will certainly love Disney's Sequoia Lodge with its particularly warm atmosphere.
The ambiance of American national parks in France
The Sequoia Lodge is inspired by hotels that you find in North American national parks. The ledges are hotels of varying sizes that offer a cozy atmosphere with striking natural materials and an excellent level of comfort. The Sequoia Lodge hotel creators worked hard to bring this world to the foot of Disneyland Paris.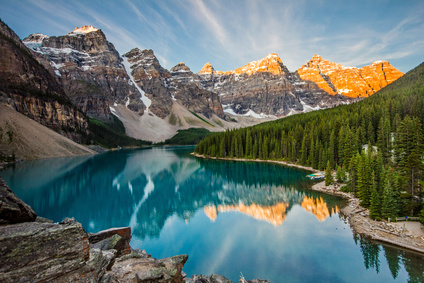 The hotel is located on a lake surrounded by trees inspired by Rocky Mountain forests. Its façades are covered in wood panels and its turquoise roofs are slanted; everything here is inspired by the great hotels built by the US National Park Service at the beginning of the 20th century.
The Sequoia Lodge is comprised of a large building and six smaller chalets spread amongst the trees, each bearing the name of an American national park.

Sequoia Lodge rooms and services
This huge hotel has 1011 rooms, including 14 suites, including the main building and the five neighboring chalets. Several areas for recreation and relaxation are located in the main building, including the magnificent indoor Quarry Pool built around adventure. There is also a sauna and hammam.
On site there is also a bar, the Redwood Bar & Lounge, and two restaurants, the Hunter's Grill and Beaver's Creek Tavern. As in other Disneyland Paris hotels, Sequoia Lodge also has a shop, the Northwest Passage.
Discover 5 other hotels near the Sequoia Lodge: