The Pirates of the Caribbean ride at Disneyland Paris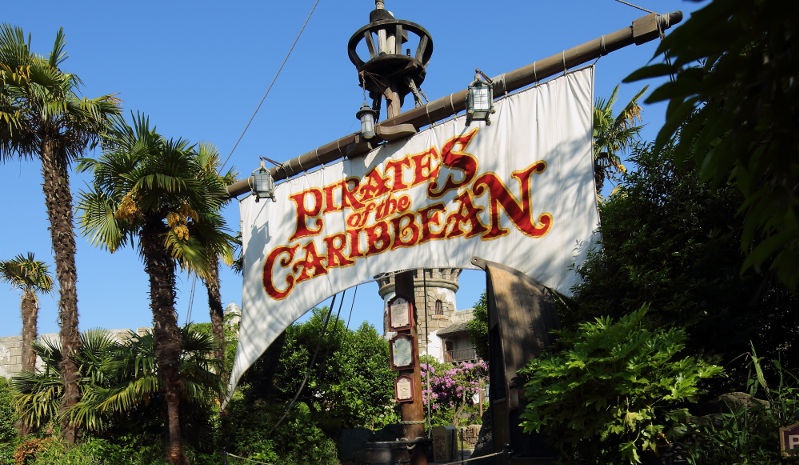 One of the rides that made Disneyland Paris a hit when it first opened in 1992 was Pirates of the Caribbean, an attraction that invites visitors to dive into a world of swashbucklers and buccaneers. Ready to board a ship? Heave-ho, mates!
The Pirates of the Caribbean ride concept
Visitors take their seats on boats that follow a predefined route. Their peregrinations take them through mysterious landscapes of a pirate-infested island full of feasting, singing, dancing and brawling. Perfectly realistic animatronic characters bring life to the sets, which evoke an old, run-down fort.
The ride's popularity owes as much to the quality of storytelling as to the ambiance. A calm, quiet attraction for the whole family, Pirates of the Caribbean will impress visitors to Disneyland Paris with its ability to conjure up an entire universe. It's like taking a micro-cruise through other worlds.
A major attraction at several Disney theme parks
Pirates of the Caribbean is neither exclusive nor new to Disneyland Paris. Indeed, the first version opened in the 1970s at the Florida park and was then recreated in Tokyo in the early 1980s.
Several renovation campaigns updated the various versions of Pirates of the Caribbean to satisfy an ever more demanding public.
This flagship ride was later adapted for the movies, which became a sensational phenomenon, as we all know! Jack Sparrow, played by Johnny Depp, helped build a successful big screen saga that continues to churn out blockbusters.
Other rides at Disneyland:
Big Thunder Mountain
Indiana Jones and the Temple of Doom
It's a Small World
Space Mountain