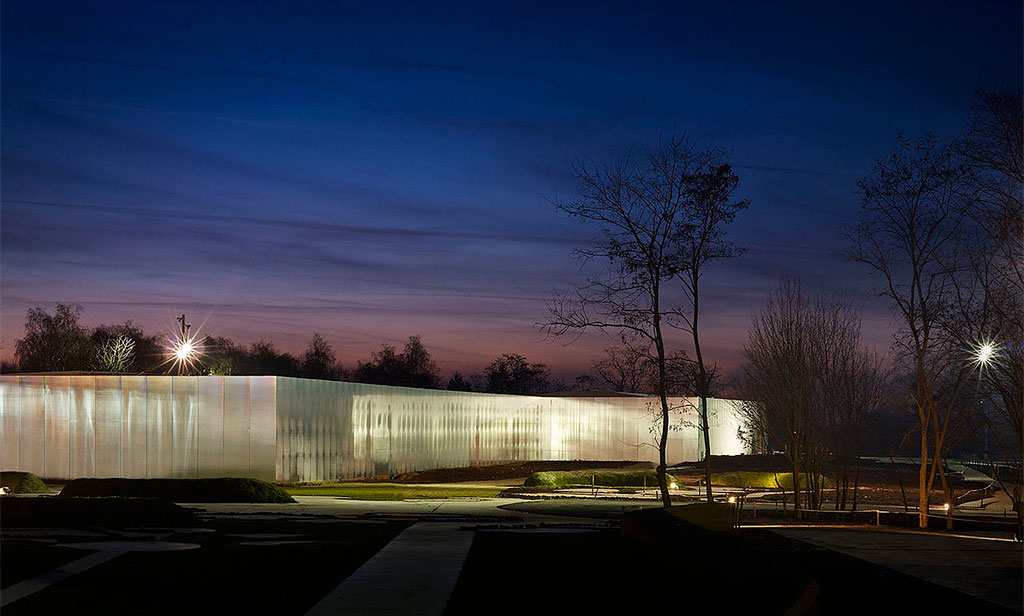 The Louvre-Lens museum opened in 2012 and has no need to envy its big brother in Paris. Located in the north of France, it is an opportunity for the Louvre to reach a wider, more diversified audience and to breathe new life into this region.
Move to Lens
The city of Lens has suffered wars and the closure of the mines. The project to bring a second Louvre to the provinces is helping to reawaken this region. The museum itself is built on the former trench no. 9 of the Lens mines. This public establishment was created with the help of the the Louvre Museum, but also the City of Lens, the Pas-de-Calais département, the Regional Council of Nord-Pas-de-Calais, and the Lens-Liévin urban community.
Transparent architecture
The design of the museum building was entrusted to architects Kazuyo Sejima and Ryue Nishizawa from the SANAA agency. They implemented an architecture consisting of five adjoining buildings. The whole thing features forms floating on the water and joined like boats on a river. Everything has been made transparent to make the most of the 49 acres where the museum is set.
A museum that has already enjoyed success
Louvre-Lens did not want to be a Louvre extra muros. The aim of this museum is to be a real branch of the Louvre, a standalone site where works only visible in Paris could travel. It was for this reason that Liberty Leading the People by Eugène Delacroix spent some time away from the Denon wing. Opened in December 2012, the institution had its millionth visitor in January 2014, and a tramway project is under way to make it even more accessible. At present, shuttles connect the Louvre-Lens to the various stations nearby.
The Galerie du Temps and the temporary exhibitions
The Galerie du Temps is the central element of the Louvre-Lens. It presents to the public pieces that retrace the history of mankind in chronological order. There are pieces dating from ancient times to the middle of the 19th century.
The temporary exhibitions are arranged around this in other areas of the museum.
The Louvre-Lens museum is open every day apart from Tuesdays, from 10 am to 6 pm. Last entry is at 5:15 pm. The museum's park is open all year-round. There is no charge to enter.