Tourism in the Loire Valley
The "Loire Valley Heart" is a designation that indicates a dynamic and attractive region located only a two-hour drive from Paris. Its architectural and natural heritage guarantees any visitor an exceptional stay. Even though the Loire Valley châteaux are major tourist attractions, the gastronomy that local inhabitants are so very proud of is worth any detour. Discover this touristic place with our Loire Valley tours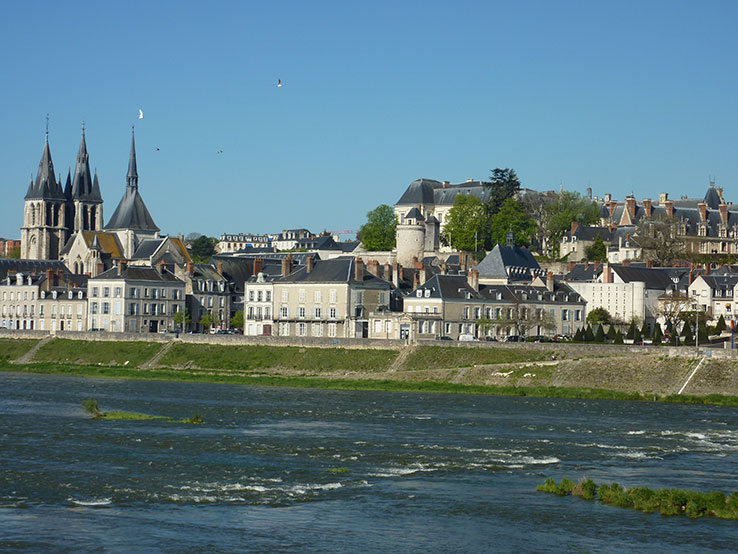 The Châteaux of the Loire Valley
From Chambord to Chenonceau (without forgetting Clos Lucé, Leonardo da Vinci's residence and place of death) the Loire Valley châteaux are simply something any tourist must see. All you have to do is follow France's longest river, the Loire, to visit these exceptional monuments and living testaments to the French Renaissance. The most trained eyes (especially those used to reading comic books) will notice the striking resemblance between the Château de Cheverny and the fictional Château de Moulinsart in the Adventures of Tintin!
Any visit to one of the Loire Valley châteaux will throw you into France's history, allowing you to discover the fascinating histories of the Kings, Queens and Princesses that walked the château halls. On a greener note, gardens that have existed for several centuries are also a must-see.
Another Heritage: Wine
The Loire Valley can boast proudly of its vast wine production. Loire Valley wines have an excellent reputation and are sought after by some of the best restaurants. In fact, there are 50 different appellations -- whites, reds, rosés, and even sparkling -- all of which are cultivated near the river.
The majority of wine cellars are open to the public and provide wine tastings -- in moderation, of course! You could visit the Loire Valley wineries.
Events
Numerous events are organized throughout the year so that locals and tourists alike can take advantage of the cultural heritage the Loire Valley has to offer. In order to satisfy all tastes, the events range from history to gastronomy and even music.
In 2015, the 500th anniversary of the accession of François I led to the creation of several events which draw inspiration from this historical one. There's also the Cheverny Jazz Festival and the Cheverny Plant Festival, as well as the more unusual Geek Faeries, a festival at Selles-sur-Cher dedicated to heroic fantasy and adapted for amateurs of medieval myths.
Discover the Loire Valley Heart
Far from lavish châteux and incredible gardens, the Loire Valley is also known for the Beauval Zoo. There the public can observe pandas and koalas among the 5,700 other animals on site.
The Loire Valley Heart
The Loire Valley was once chosen by Kings for its natural resources and flowing river. Today, tourists choose it for its natural beauty and rich cultural heritage. Follow the Loire, and discover the wonders that lie along its banks!