Best things to do in Giverny
Here is a selection of the best things to do and see during your visit in Giverny.
The Claude Monet Foundation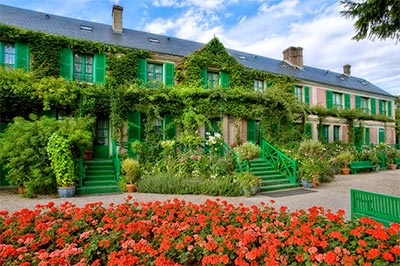 Also known by the name "Home and Gardens of Claude Monet," the Claude Monet Foundation is Giverny's main attraction, the heart and lungs that have made the reputation of Giverny what it is today. We'll come back to this #1 destination in more detail in another section with the Monet's house and gardens.
The Impressionists Museum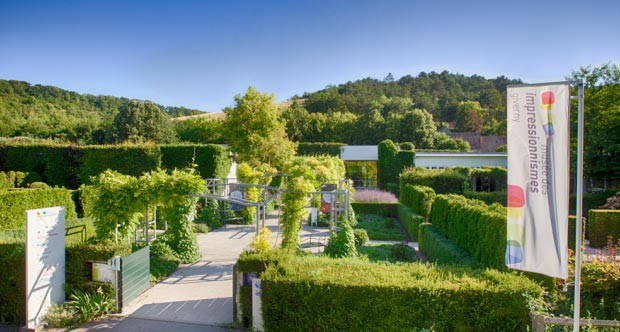 Giverny's second, must-see tourist site is the Giverny Museum of Impressionists whose link with Claude Monet goes without saying.
The temporary exhibitions change once a year. For 2015 (March 27-July 19), the works and life of Edgar Degas will be on display. Far from the standard clichés that one can make about the Impressionist movement, Edgar Degas, who was at the heart of this artistic movement, knew how to make the movement his own by adding characters, interior decoration and artificial light into his work. This exhibition should not be missed, especially for those who are eager to break those unconscious codes that are often imposed when speaking about Impressionism.
Please note that there's also a permanent exhibition.
Address: 99 rue Claude Monet 27620 Giverny
Telephone: 02 32 51 94 65
Natural Mechanical Museum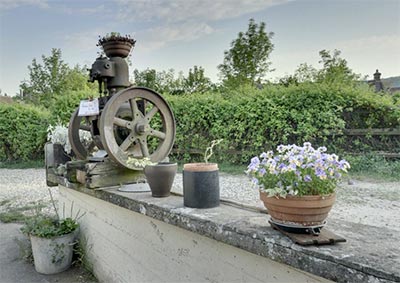 The Mechanical Museum has a permanent exhibition that showcases the oldest motors and machinery in the world. Thanks to enthusiasts from all over the world and their donations, and to a team of equally passionate volunteers, visitors have the opportunity to tour a one-of-a-kind museum.
In fact, one of the oldest Diesel motors that dates from 1908 and weighs 28 tons is on display at the museum. To this day it remains the oldest and most impressive diesel engine in the world.
Address: 2 rue Blanche Hoschedé-Monet 27620 Giverny
Telephone: 02 32 21 26 33
Memorial: British Pilots Stele
Seventy years ago, on June 8, 1944, eight British pilots aboard a MKI Lancaster "H.LL.864" were shot down by the German DCA. Their plane crashed at Giverny with no survivors. This stele is a tribute to them as well as a reminder that current and future generations should never forget this tragic event.
Saint Radegonde Church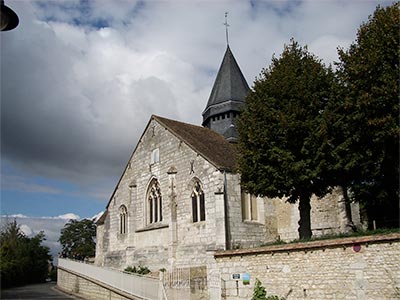 It's impossible to leave Giverny without having visited this church. Roman in both origin and architectural style, the church's most ancient part dates back to the 11th century. The church was restored between 2008 and 2010. We'll let you discover the rest during one of the several Giverny tours that PARISCityVISION offers.
Giverny's Hills
Two walks are possible. At the start, you'll see a sign « Le Conservatoire des sites naturels de Haute Normandie » (Conservatory of High Normandy's Natural Sites).
The first marked trail is called « Sentier du Lézard Vert » (the Green Lizard Path) and is indicated with dark blue arrows.
The second trail is called « L'Astragale » (Anklebone) and is indicated with sky-blue arrows. The trail starts a few steps away from the sign. Don't hesitate to ask for more detailed directions at the Tourism House.
Along your walk you'll come across posts with either a lizard or an anklebone, depending on which path you will have chosen. Whichever one that may be, you'll most definitely need a map before embarking on either adventure.