The Giverny Museum of Impressionisms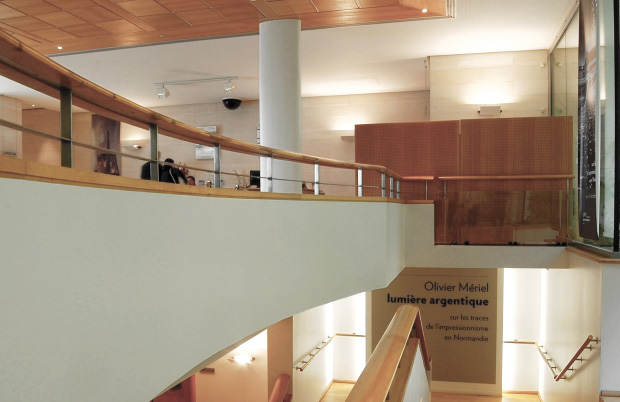 The Museum's Beginnings
Built in 1992, the museum was home to the Giverny Museum of American Art (GMAA) for 16 years. Following a partnership between the Terra Foundation for American Art, local associations and the Orsay Museum, the Giverny Museum of Impressionisms was created in 2009.
This museum is dedicated to Impressionist Art and its development in both France and abroad. Exploring this artistic movement involves understanding its history, from its beginnings and throughout its evolution up to contemporary art or the postimpressionist era. The City of Giverny is a particularly symbolic place to do so as Claude Monet, one of the impressionism pioneers, lived there from 1883 until his death in 1926.
The Exhibitions
There are two kinds of exhibitions during the museum's season (end March/beginning April to end October).
The first is permanent and entitled "On Claude Monet" (since 2012) and highlights the "influence of Monet's art on his contemporaries and on the generations that followed in his footsteps."
The second exhibition is made up of two to three smaller ones, all temporary, that change each season. The collections of impressionist paintings on display are of both French and foreign origin, and are composed of original works from some of the most famous Impressionist painters.
The Museum Garden
Open since 1991, the garden was designed by landscaper Mark Rudkin. It was conceived in a very structured and symmetric fashion as seen via its square, mono-color flowerbeds that are divided into cold and hot color zones. One of these zones was specifically created in homage to Impressionism; called "the crazy gardens," this particular zone is composed of beds full of flowers, wild plants, and a poppy field. This part of the garden is much more in tune with Impressionism, most notably with the autonomy mimicked by the flowers' uncontrolled growth and the unstructured yet harmonious aspect of the garden as a whole.
Access and Prices
PARISCityVISION's tours in Giverny are a good way to discover the most important landmarks and things to do.
Address and Contact Information:
Giverny Impressionist Museum
99, rue Claude Monet
27620 Giverny
Telephone: 00 33 + 2 32 51 94 65
Fax: 00 33 + 2 32 51 94 67
Email: contact@mdig.fr