Rock in the Barn: A festival where a fun-filled atmosphere and high-quality performances rub elbows with spectators!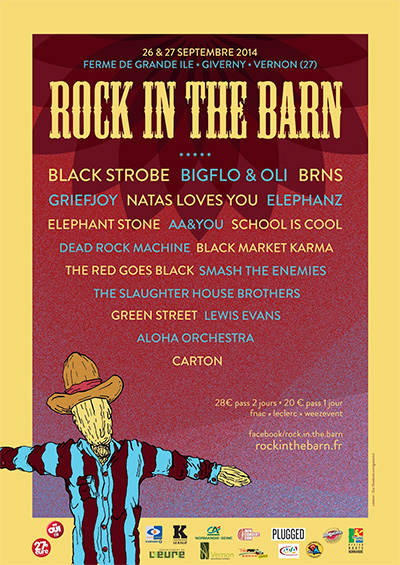 Already in its fifth year running, RITB has a comprehensive and diverse artist lineup that puts musical quality above all else.
That's not to say that RITB sacrifices its convivial, party-like atmosphere for the sake of quality performances. Set amidst trees on the Farm of the Big Island, located between Vernon and Giverny, the festival is pure grassroots: what better place than Nature to discover and to appreciate new artists?
Like its namesake, rock music is the defining spirit of the festival -- but not the only one. The festival lineup includes all sorts of musical genres such as hip-hop, electro-pop and trip-hop to name just a few. In other words, for those who want to discover something new in an authentic "Givernian" atmosphere, this festival is definitely an experience to be had!
Official dates for the 2015 festival are soon to be announced.
In the meantime, check out the official website for more information.
Discover other cultural events in Giverny such as the Giverny International Chamber Music Festival, the Giverny Music Festival or the Giverny International Pastel Exhibition.