Disney Parade : All the Magic of Disneyland
If there is an activity not to be missed, it's the Disneyland Parade. Floats and characters wind through the park to music to take you on a fabulous journey through the magical world of Mickey and his Disney pals!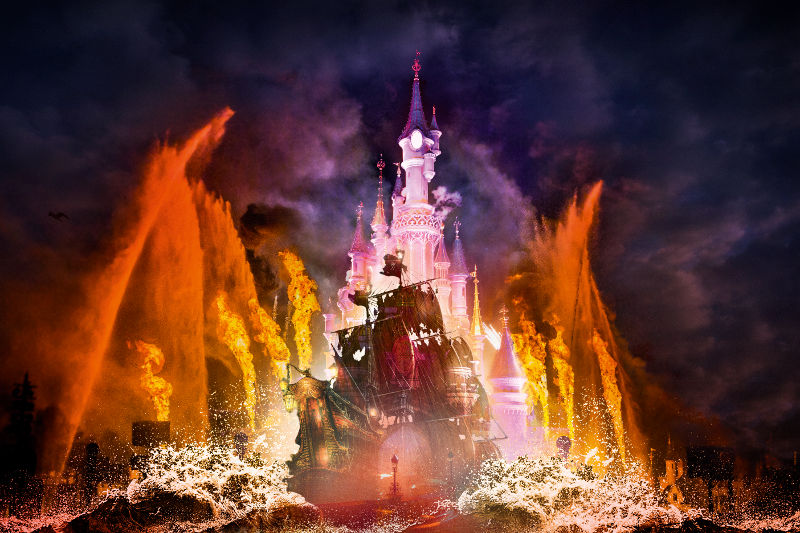 Disneyland Paris Parade times
If you are at the theme park with your family, you definitely don't want to miss this magical moment: the Disney Parade is just as integral a part of the Disneyland experience as the rides. So what time is the Disneyland Paris Parade? It takes place everyday, usually at 5:30 pm.
Still, the time of the Disneyland parade may change. It can even been canceled depending on the weather. If you want to be sure of the time, it's best to ask park staff when you get there.

Starting on March 26, 2017: Disney Stars on Parade
The Disneyland parades change regularly to keep the experience fresh for visitors and show off different aspects of the Disney universe. On March 26, you can watch the new parade that will wend its way through the entire park: Disney Stars on Parade.
Created to celebrate the park's 25th anniversary, it will feature eight floats and be opened by the mischievous fairy Tinkerbell. Magic, friendship, adventure, imagination and wonder are all included in the spectacle that awaits you. The organizers have promised that this parade will be more spectacular than ever. Mickey Mouse, Toy Story, The Lion King, Peter Pan, Nemo, Sleeping Beauty, Rapunzel and the Snow Queen and many more of our children's favorite Disney heroes and characters will march before their eyes.
Where should you go to watch the Disneyland Parade?
If you absolutely don't want to miss the Disney Parade, check out our tips to make the mos of it.
Top tip: get there early! The Disneyland Parade draws a big crowed and on busy days at Disneyland, you could well find yourself in the second or third row behind a dense mass of visitors that will obstruct your view of the show.
Find the right spot: there are places that offer a perfect view of the Disney Parade and give you a great backdrop to take fantastic photos. While the area in front of Sleeping Beauty's castle is good for pictures, it is literally mobbed by parade watchers. Position yourself further along the parade's route between Fantasyland and Discoveryland: you will find fun areas and enjoy the Disneyland Paris parade even more for having less of a crowd around you.