Bruges: Guided Day Trips and Transport from Paris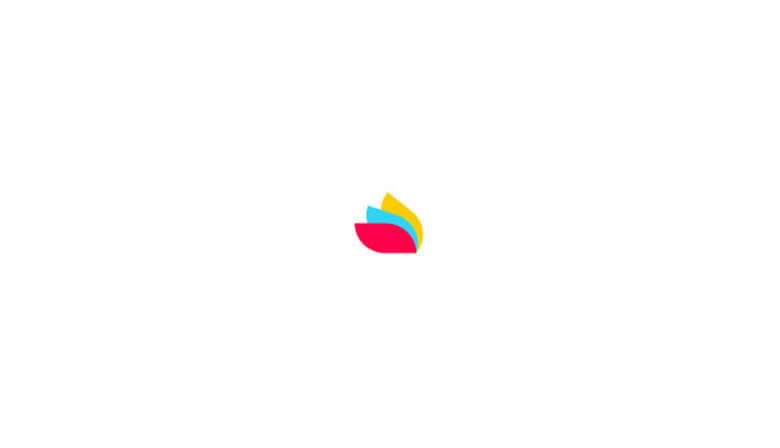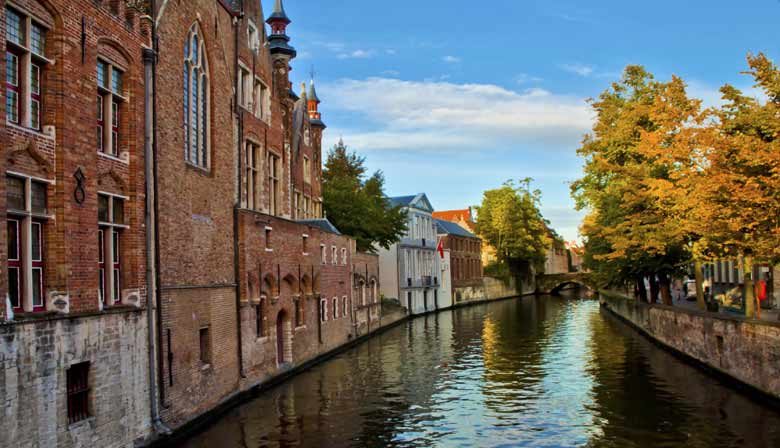 Guided Tour of Bruges from Paris
Guided visit to Brugge, city of the Flanders, nicknamed "the small Venice of the North." Enjoy a nice cruise on the canal in summer season. Free time to stroll around the city. Discover the city's charm while strolling through its picturesque streets, take in the colorful houses along the canal and also taste French culinary specialties
Read more…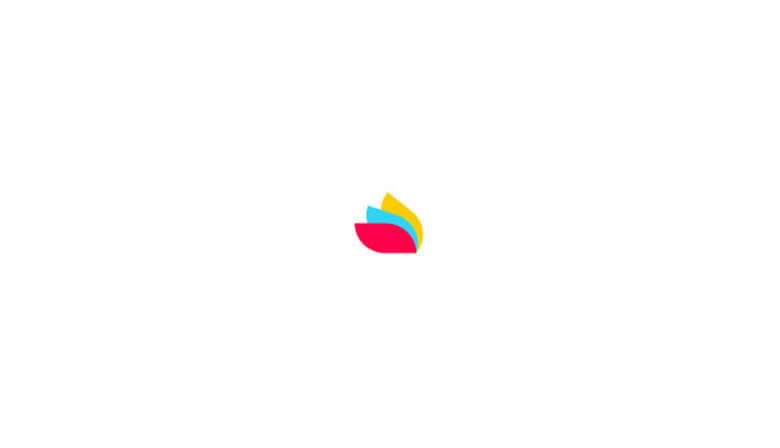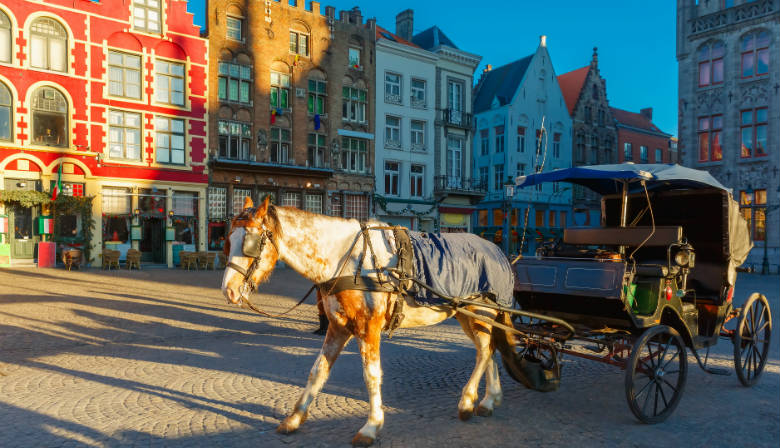 Audio Guided Tour of Bruges from Paris
Audio-guided tour of the historic center of Bruges, a Belgian city part of UNESCO world heritage. Cruise on the canals in summer, free time to stroll through the Venice of the North.
Read more…
Bruges is a city in the Flemish region of Belgium. The most visited city in Belgium is also known as the "Venice of the North" due to its numerous canals which cross through and circle around the town, and can be visited by boat. The town flourished in the Middle Ages, achieving the status of the city around 1128. Bruges has managed to maintain the splendour of its medieval architectural heritage, the centre is classified a World Heritage Site by Unesco. It is known for its Gothic brick buildings and for being the birthplace of primitive Flemish art.
During the visit, you will enjoy a break in the market dominated by the belfry, and most of all the Notre-Dame cathedral, with its 122-metre high red-brick tower, and its incomparable treasure: Michael-Angelo's 'Mother and Child'. After lunch, you'll have time to wander or buy some of Brugge's specialities, such as lace or chocolate. Bruges is a dream destination for lovers looking for a romantic break, whether visiting the town on foot or in a boat. Paris City Vision suggests you visit Brugge as part of a Summer canal cruise (tickets included) and a guided walking visit of the historic centre: a trip passing by the Béguinage (Beguin Convent), the town hall, Bourg Square, the Flemish Gothic style Holy Blood Basilica, and, of course, the Great Square (the market), the heart of the town surrounded by colourful, neo-Gothic style building façades. In winter the boat ride is not available.
How to get to Bruges from Paris?
If you have a car, you can get to Bruges from Paris (and return to Paris) in one day. You have to drive about three hours if you use the highway. Bus lines are running a shuttle service between Bruges and Paris too.
If you prefer, you can go by train. Travel time by train is the same than by car. To get to Bruges from Paris, schedule about 3h00 with Thalys, a European fast train. You may have to change the train in Brussels.
But how to get to Bruges from Paris easily? Paris City Vision offers a day trip to Brugge, with transport, guided tour, free time...
Bruges is one of the cities that you can discover with Paris City Vision. Book your day trip from Paris online.