Dinner Cruise and dance, Bastille Day - La Marina.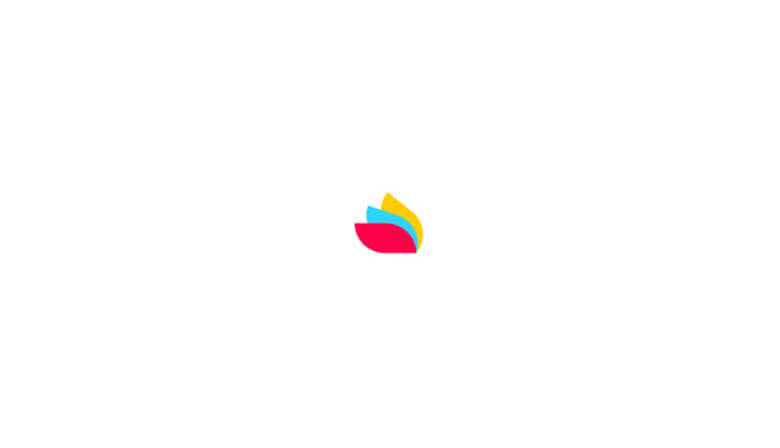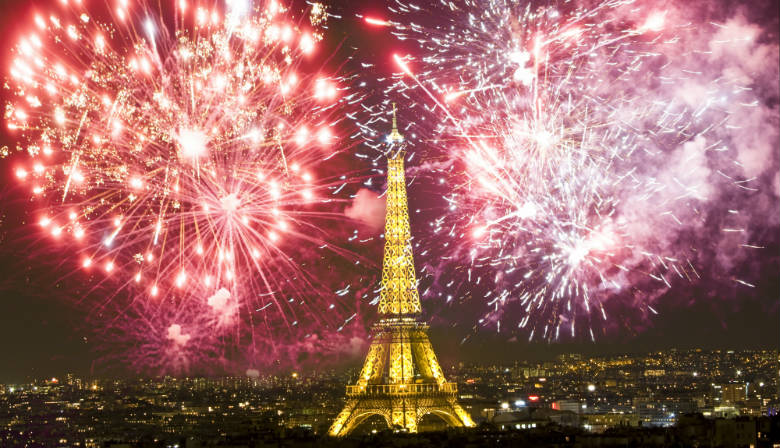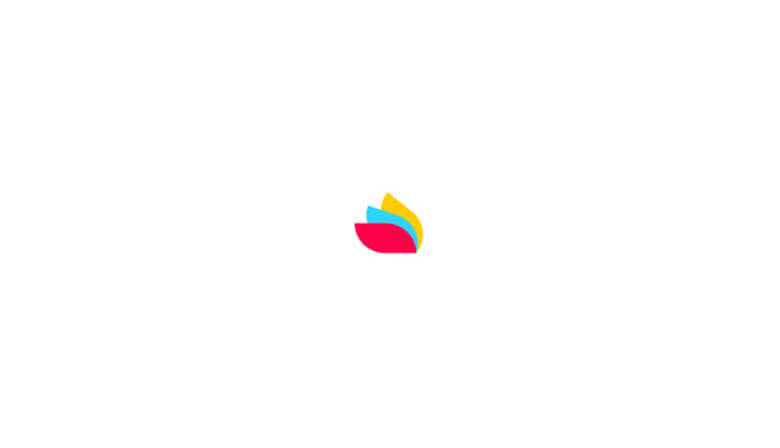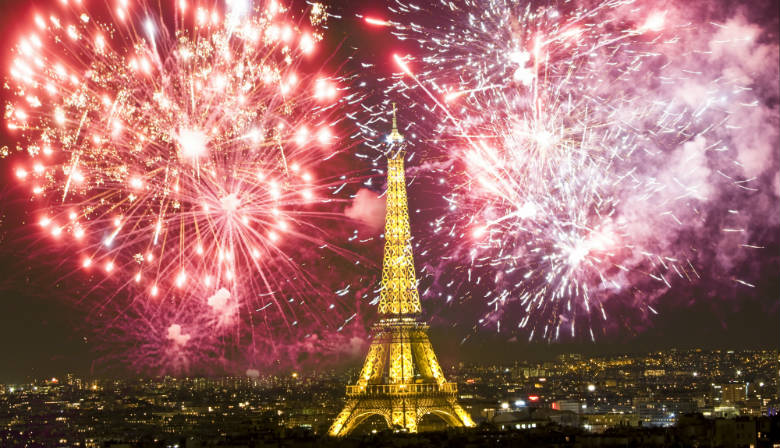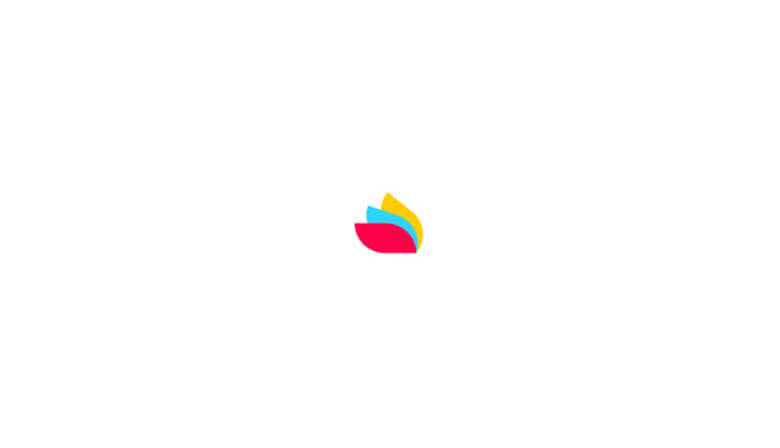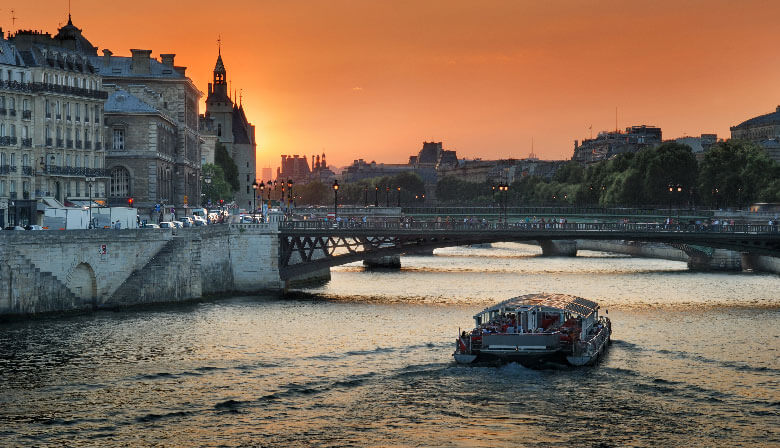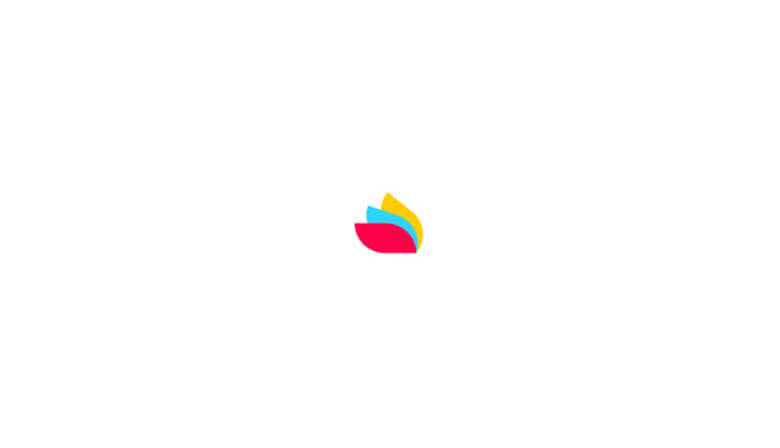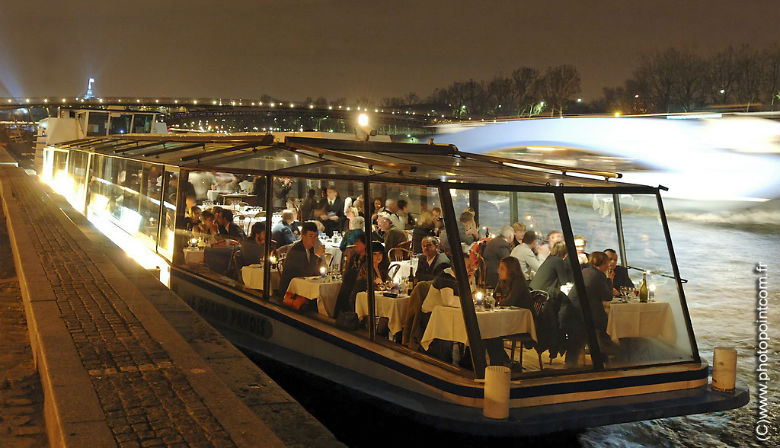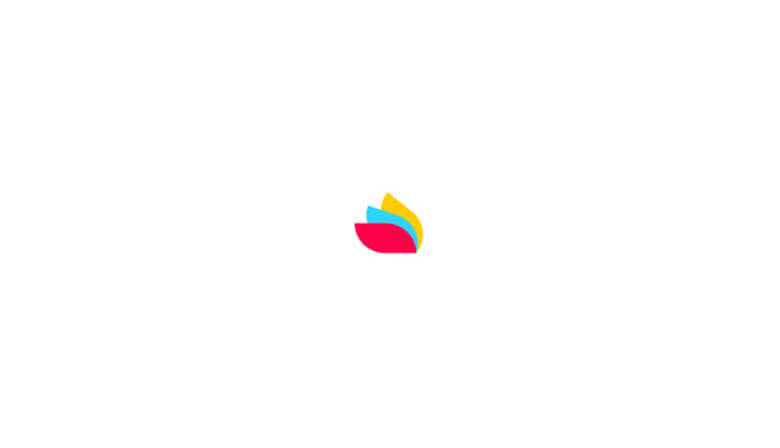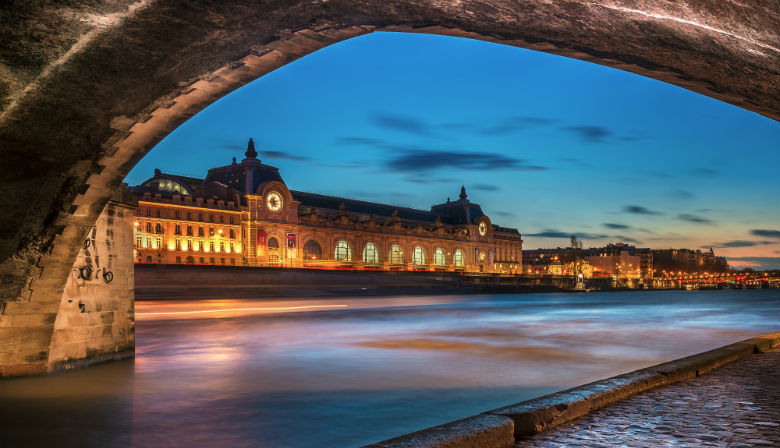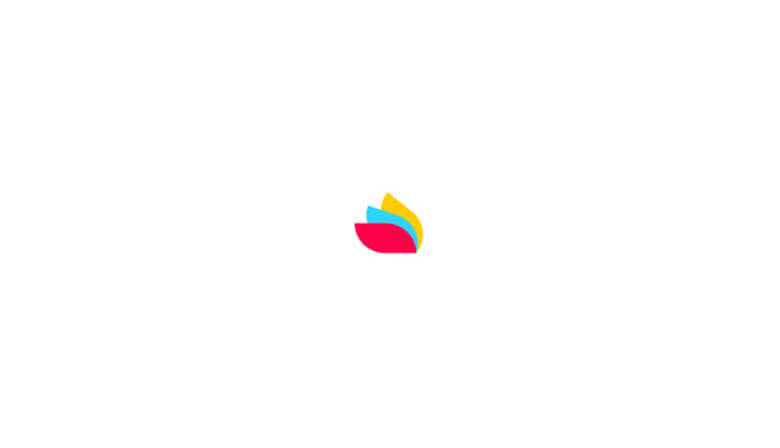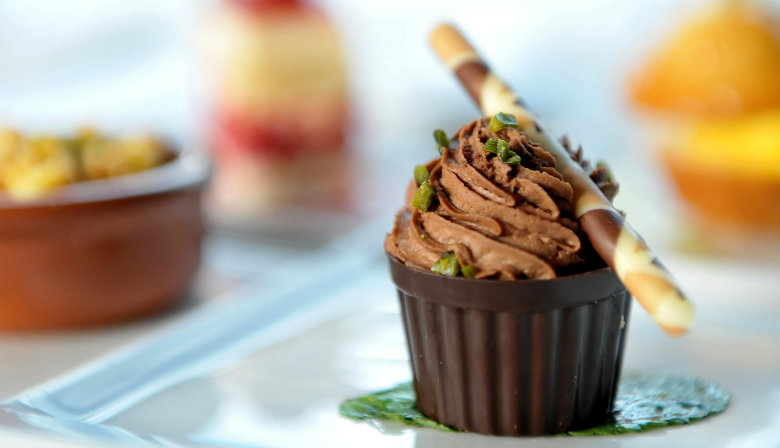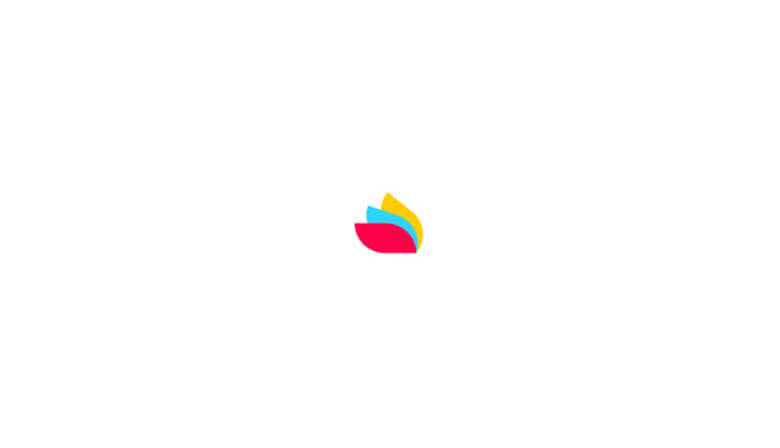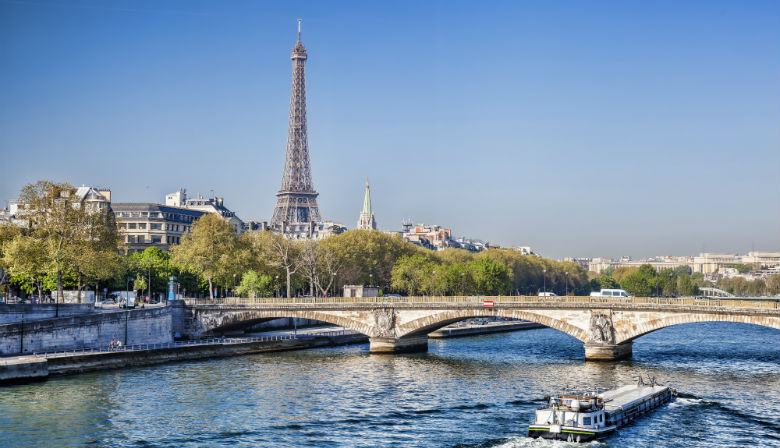 Highlights
Refined dinner with champagne for an exceptional dinner cruise
An unforgettable night on the Seine to celebrate Bastille Day
Panoramic views of Paris beautifully lit monuments and bridges
Festive atmosphere with music and dancing aboard a restaurant boat
Celebrate Bastille Day in Paris with a PARISCityVISION La Marina dinner cruise on the Seine.
Dance the night away on the dance floor of a cruise boat in a festive atmosphere—just like the Bastille Day Fireman's Ball. Discover the exceptional wealth of French cuisine with the delicious menu. Enjoy a glass of champagne before the meal to celebrate in true French national holiday style.
Admire the superb view while savoring delicious food. See famous Paris monuments along the river's edge, and the magnificent bridges with splendid lights that lead the way along the Seine. Some of the sites you'll see include Notre Dame Cathedral, the Louvre, the Musée d'Orsay, the Arc de Triomphe at the top of the Champs Élysées and, of course, the unmissable Eiffel Tower.

Menu "Saveurs + Champagne":
Glass of Champagne
Starters Assortment:
Scallops in the shell, fresh bean sprouts
Tartare style lightly cooked beef
Snail pie with cream cheese, sundried tomato
Crispy bread with black tapenade, red mullet fillet with candied lemon
**
Main course at choice:
Braised chicken leg, purple potatoes and yellow carrots
Cod loin fillet with seaweed cream, pea and dried tomato risotto
Piece of beef, white truffle flavoured gravy, new potatoes and baby broad beans (+7€)
**
Plate of cheeses (+ 6€)
**
Desserts Assortment:
Viennese biscuit with fine sea salt, chocolate ganache
Passion fruit éclair, spicy ginger cracker
Coconut milk quinoa pudding, red fruit coulis
Strawberry poppy macaron
**
Drinks:
½ bottle of Champagne or Wine
½ bottle of mineral water
Vegetarian Menu:
Pumpkin soup, baby salad greens with pine nuts and marinated artichokes
**
Fried seasonal vegetables, risotto with green asparagus, oyster mushrooms
**
Coconut rice pudding, seasonal fruits, black and white chocolate mikado
Child Menu:
Seasonal starter
**
Adult menu choice of main course
**
Chocolate mud cake
**
Orange juice; Coca-Cola or water

* Exemple of menu, subject to modification
Map of boarding area, download here
The embankment at La Marina starts from 8.45 pm, Port de Solférino, Quai Anatole France
Let's go
Book your tour
1. Define your needs
Date
Selected
Special offer
Unvailable
2. Select your tour
Dinner Cruise and dance, Bastille Day - La Marina.
Cancellation fees : Free cancellation up to 3 calendar days before departure (Central European Time). Beyond that period, the following fees apply: 2 calendar days prior service: 50% of tour price (Central European Time) 1 calendar days prior service: 100% of tour price (Central European Time)
We take care of everything
Preparation of the tour
Address : PARISCityVISION La Marina
1 Port de Bercy Aval 75012 Paris
3:15 hour(s)
Organized by PARISCityVISION
Tour Code: DCI14J
Reviews from the community
They give their opinion
Really good cruise and food. The only issue was the cost of the pictures - very very expensive.